Associate Degrees in Healthcare Administration in Alaska
The healthcare system of the United States is one of the most complex industries in the country. Management, regulation, and oversight are required at every level of care, from federal programs and state programs to specific facilities and individual departments within each facility. With an Associate's in health administration, you may have the opportunity to address issues within Alaskan healthcare by managing a team of healthcare professionals or overseeing daily work in a specialized department.
With changing health legislation, this is the time to learn more about career paths in this field.
Use the list of Alaska healthcare administration degree programs below to contact local schools.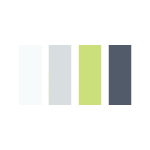 Requirements for Health Administration Programs in Alaska
An Associate's degree is an excellent way to explore entry-level careers and gain a broad understanding of health administration as a field. Generally, these programs require about 60 to 65 credits of study. Full-time students may graduate in four to five semesters. Half of your credits come from general education courses, while the rest come from courses that are unique to health administration.
Classroom and lecture courses introduce you to healthcare law, management techniques, and appropriate medical terminology. In laboratory courses and internship courses, you put your theory knowledge to the test. Not all schools require an internship, but it is an excellent way to find out what your professional skills are and connect with potential employers. Course requirements differ between schools, but Alaska-based and online programs typically cover the same core set of topics.
Commonly Required Courses
Introduction to Health Information Management
Quantitative Methods in Health Information Management
Medical Terminology
Outpatient Coding
Legal Aspects of Healthcare
Quality Improvement in Healthcare
Project Management in Healthcare
Inpatient Coding
Healthcare Management
Not only can an Associate's degree pave the way for an entry-level career in healthcare, it may give you the option of furthering your education in the future. Many Bachelor's-level programs allow students to transfer their Associate's degree credits, letting them shave up to two years off of their four-year degree.
Since health administration isn't a field that relies heavily on hands-on practice and clinical work, it is a good option for those who would prefer to attend school online. The process of earning an Associate's degree in healthcare administration online is the same as earning an in-person degree, but you must have the determination and willpower needed to meet deadlines and complete course readings. Many online programs offer summer courses as well, so you may complete your degree more quickly.
Ready to get started in the growing field of health administration? Request information from online and Alaska healthcare administration schools below.
Paying for School in Alaska
Two-year programs tend to be affordably priced, making it easier for more people to advance education with an Associate's degree. However, you can still take advantage of scholarship programs that reduce your out-of-pocket expenses. The Alaska Native Tribal Health Consortium awards multiple scholarships to Alaska students who plan on working in healthcare after graduation. The Mat-Su Health Foundation is another local organization that awards health administration scholarships.
Healthcare Administration Jobs in Alaska
As you learn about this degree, you may ask, "What can I do with an Associate's in healthcare administration?" There are several options to consider, depending on where you want to work and how much patient interaction you want to have.
Overall, the job outlook is strong for healthcare managers in Alaska. By the year 2024, demand for medical records technicians is expected to swell 13% (O*Net, 2016). During this timeframe, job openings for administrative services managers and patient representatives may increase 6% (O*Net, 2016).
In general, average Alaska salaries tend to be higher than national averages. The average income for a medical records technician is $52,040 annually (Bureau of Labor Statistics, 2016). Administrative services managers report an average salary of $91,550 per year (BLS, 2016). An average income of $35,850 per year is reported for patient representatives (BLS, 2016).
Current Issues in Alaska Healthcare
As this industry adjusts to new state and federal laws, there are many ways in which skilled healthcare managers can contribute to the improvement of Alaska healthcare. Alaska Dispatch News reports that Alaska is in the midst of a healthcare crisis (2016). They note that the state needs to allocate more money to medical care and find ways to use existing funds more efficiently. Managers can find areas of inefficiency and save their facilities money.
On the bright side, healthcare is one of the fastest-growing areas of Alaska's job market (ADN, 2016). This growth could benefit you as health institutions hire practitioners and managers to streamline care.
If you're excited about the opportunities in healthcare management, take the first step now. Compare training options below and reach out to Alaska health administration programs.
Top Health Administration Schools
{{ school.SchoolName }}
See more programs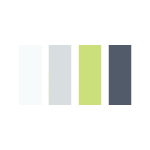 Additional Health Administration Schools in Alaska
Alaska
AA - Business Administration
Bachelor of Business Administration - Health Services Administration
MBA - Health Services Administration
BS - Health Care Administration
Associates of Applied Science in Health Information Management