Associate Degrees in Healthcare Administration Degrees in Indiana
Perhaps you are new to the field of healthcare entirely, or maybe you currently work with patients and you're looking for a way to take the next step in your career. No matter what brings you to the field of health administration, you may be excited to learn that this field is growing rapidly in Indiana.
Reach out to Indiana healthcare administration degree programs below to learn more about training options near you.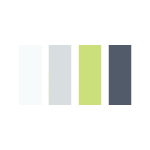 Requirements for Health Administration Programs in Indiana
Associate's degree programs are designed for recent high school graduates and adult students who have not yet earned a Bachelor's degree. For that reason, you may enjoy relaxed admissions requirements at Indiana healthcare admin programs. You may need references from supervisors or past teachers, in addition to academic records from high school and any colleges you have attended.
When you start your education, you are required to complete at least 60 credits. Many of these degrees can be completed on a part-time basis, but if you are a full-time student, you may graduate in as little as two years. As you earn your degree, you may take courses like those listed below.
Courses Offered in Indiana Healthcare Admin Programs
Anatomy and Physiology
Medical Terminology
Professional Medical Assistant Roles
Outpatient Insurance Basic Coding
Inpatient Insurance Basic Coding
Electronic Administrative Practices
Medical Law and Ethics
If you work during traditional class hours or your work schedule changes on a frequent basis, an online Associate's in healthcare administration degree may be the perfect opportunity for you. This program gives you a lot more flexibility in terms of listening to lectures, completing coursework, and taking exams.
You may have the opportunity to take the same courses and get the same quality of education as traditional students.
Are you ready to invest in your future with an Associate's degree?
Explore Indiana schools below and contact programs that hold your interest.
Paying for School in Indiana
Since healthcare is expanding so quickly across the United States, there are many scholarship programs for students who are studying healthcare. If you join the Indiana Health Care Association as a student member, you may apply for scholarships each year. There are health administration organizations for different areas of management.
For example, the Indiana Association for Health Care Recruitment sets aside funds for scholarships each year.
Healthcare Administration Jobs in Indiana
Your A.S. degree in healthcare administration may open the door to many potential career paths. By the year 2024, demand for health information technicians may increase 18% (O*Net, 2016). Health information technicians bring in an average salary of $36,440 per year in Indiana (Bureau of Labor Statistics, 2016).
Some Associate's degree in healthcare administration jobs in Indiana focus on management. Currently, administrative services managers report an average income of $77,180 per year (BLS, 2016). A 12% increase in job openings is expected between 2014 and 2024 (O*Net, 2016).
You may get started as a patient representative, a career path that claims an average income of $34,650 per year (BLS, 2016). O*Net anticipates an 11% increase in job openings by 2024 (2016).
Current Issues in Indiana Healthcare
As a health administrator, you may be in a position to tackle serious issues in Indiana. A 2016 study found that addiction costs the state of Indiana $8.2 billion per year (Eagle Country Online, 2016). By supporting programs that offer substance abuse treatment, you may do your part to help the state save money.
Find out how you can benefit from the changing healthcare industry in Indiana.
Compare school options below and contact programs near you.
Top Health Administration Schools
{{ school.SchoolName }}
See more programs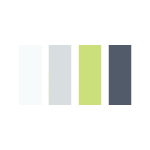 Additional Health Administration Schools in Indiana
Indiana
ABA - Health Administration

(online)

BS - Health Science
Bachelor of Science in Health Information Administration
Bachelor of Science in Health Services Management
Graduate Certificate in Health Systems Management
Graduate Certificate in Public Health
Master of Public Health: Epidemiology Concentration
Master of Public Health: Health Policy and Management Concentration
Master of Public Health: Social and Behavioral Sciences Concentration
PhD in Public Health
Graduate Certificate in Health Care

(online)

Master of Business Administration: Health Care Specialization