Health Administration Associate Degree Programs in Mississippi
In Mississippi, healthcare professionals have many priorities and obligations to keep in mind. Not only must facilities provide prompt and evidence-based care in major cities, they must work to meet the healthcare needs of Mississippi's many rural communities. In fact, for many healthcare providers, rural care is the most challenging aspect of managing this industry.
Are you ready to use your skills to improve the state of Mississippi healthcare?
Get started today by contacting Mississippi healthcare admin programs below.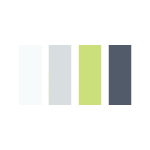 Requirements for Health Administration Programs in Mississippi
What do you need from your Associate's in healthcare admin in Mississippi? Perhaps you are interested in a conventional degree that involves attending in-person courses and connecting with other students.
If so, you may attend a local community college or technical school to take your education to the next level. If you have a challenging work schedule or other obligations, you may be interested in attending an online Associate's in healthcare administration program. In both cases, coursework requirements are similar.
Course Options in Mississippi
Healthcare Organizations in the United States
Healthcare Quality Management and Outcomes
Financial Administration of Healthcare
Ethics in Health Administration
Healthcare Marketing
To get the most out of your healthcare administration Mississippi state degree, you may want to gain practical experience at a local healthcare institution or health insurance company. Whether you decide on an internship or a variety of practicum rotations, getting experience in your industry can significantly improve your post-graduation job search.
You may be able to complete your Associate's degree in approximately two years, since these degrees typically only require 60 to 65 credits.
If you're ready to learn more about becoming a health administrator, take a look at the list of schools below and request information from healthcare administration programs in Mississippi.
Paying for School in Mississippi
You can begin applying for financial aid as soon as you get accepted to a healthcare program. Of course, you should apply for federal aid by filling out the FAFSA. You should also apply for specific scholarships offered by your school. From there, you can look into community organizations and employers to find out what options are available.
The Medical Group Management Association of Mississippi has an annual scholarship that is open to student members. The Mississippi Hospital Association is another excellent source for local scholarships.
Healthcare Administration Jobs in Mississippi
The jobs you qualify for after graduation depend on where you live in Mississippi and how many connections you have in this field.
You may become a medical records technician if you prefer working with paperwork over working with patients. The mean annual income for a medical records technician is $30,700 (Bureau of Labor Statistics, 2016). Job openings may jump 12% between 2014 and 2024 (O*Net, 2016).
If you are ready to take on management responsibilities, you may become an administrative services manager. The Bureau of Labor Statistics reports an average salary of $84,190 per year in this field (2016). By 2024, O*Net anticipates an 8% increase in job openings (2016).
Another option to consider is becoming a patient representative. The average salary for a Mississippi patient representative is $28,790 per year (BLS, 2016). Demand for patient representatives may increase 7% by 2024 (O*Net, 2016).
Current Issues in Mississippi Healthcare
As a health administration graduate, you can be involved in exciting changes and advancements in Mississippi healthcare. Mississippi healthcare providers have ramped up their telehealth offerings in recent years, allowing them to see more patients in less time and at lower costs (Med City News, 2016).
Take this opportunity to start a career you love.
Compare Mississippi schools below and contact healthcare administration programs that interest you.
Top Health Administration Schools
{{ school.SchoolName }}
See more programs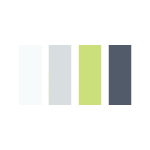 Additional Health Administration Schools in Mississippi
Mississippi
MBA - Health Administration

(online)

Master of Health Administration

(online)

Master of Public Administration

(online)
Bachelor of Science in Health Informatics and Information Management