Healthcare Administration Associate Degrees in New York
Healthcare is a massive industry in New York, meeting the needs of both rural communities and large urban areas. Whether you are completely new to the field of healthcare or you are looking for a new way to use your experience as a care provider, you may be interested in becoming a healthcare manager or administrator.
Find out how you can earn a healthcare administration degree in New York by reaching out to the schools listed below.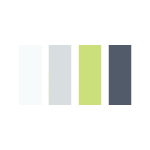 Requirements for Health Administration Programs in New York
If you decide to begin your education in healthcare, an Associate's degree is an excellent way to complete your education quickly and start exploring opportunities in the workforce.
To graduate with an Associate's degree, you need to earn at least 60 credits. About half of these credits come from healthcare administration courses, while the other half come from general education classes. Depending on the school you decide to attend, you may be required to enroll in a three-credit internship.
By the time you graduate, you should be well-educated in topics like healthcare law, management techniques, and daily office tasks.
Healthcare Management Associate Degree Course Options
Computer Applications in Healthcare Organizations
Foundations of Healthcare Management
Legal Aspects of Healthcare
Management of Healthcare Delivery
Quality and Patient Safety in Healthcare
If you worry about making time for your education, consider the convenience of online Associate's in healthcare admin programs. These programs offer the same quality of education as traditional programs, but they do not have rigid requirements regarding class attendance and homework completion. You may be able to complete your coursework as it fits your schedule.
Ready to learn more about earning your degree in-person or online?
Get in touch with healthcare administration schools in NYC below!
Paying for School in New York
Scholarships and grants can be a great way to minimize your student loans and your out-of-pocket school expenses. While looking for federal grants and private scholarships, look into scholarships offered by the New York State Health Facilities Association.
Healthcare Administration Jobs in New York
One of the benefits of working in New York is the strong job outlook. By the year 2024, job openings for health information technicians may increase 16% (O*Net, 2016). During this timeframe, demand for administrative services managers may swell 14% (O*Net, 2016). Patient representatives may see a 14% boost in job openings through 2024 (O*Net, 2016).
New York salaries are in line with averages reported in other New England states. The average income for a health information technician is $43,680 per year (Bureau of Labor Statistics, 2016). Administrative services managers earn an average of $121,970 per year (BLS, 2016). Statewide, the average annual salary for a patient representative is $39,170 (BLS, 2016).
Current Issues in New York Healthcare
The work you do as a healthcare administrator helps patients and care providers. One of the biggest priorities in New York is transparency in healthcare pricing (WSKG News, 2016). As these efforts ramp up, more and more facilities may be required to provide clear information regarding their prices and fees for patients with different types of insurance coverage.
Healthcare is expected to change significantly in coming years, making this the perfect time to get involved.
Take the first step now by requesting information from NY healthcare administration schools below.
Top Health Administration Schools
{{ school.SchoolName }}
See more programs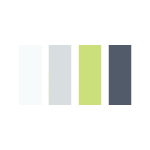 Additional Health Administration Schools in New York