Healthcare Administration Associate Degrees in North Carolina
Even if you don't want to work in hands-on patient care, there are many ways you can get involved in the healthcare industry and make a difference in this field. If you work well in an office setting and you can work with people of all different backgrounds and needs, you could thrive in the field of healthcare administration.
Explore your educational options by contacting accredited healthcare administration schools in North Carolina below.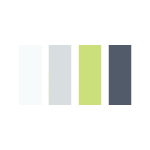 Requirements for Health Administration Programs in North Carolina
One of the first decisions you have to make is whether or not you can attend a traditional in-person school. If you do not live close to a community college or technical school, you may have difficulty committing to full-time study. However, you can still advance your education with an online Associate's in healthcare admin.
These programs let you participate in class by connecting with classmates on message boards, watching video lectures, and completing course readings. Students with busy work schedules or family obligations often enjoy the flexibility of this type of degree program.
Courses Offered in Healthcare Management Degree Programs in NC
Healthcare Marketing
Legal Aspects of Healthcare Administration
Healthcare Administration and Regulation
Long-Term Care
Health Information Systems
Healthcare Delivery Systems
As you work through your Associate's degree, you may take courses like those listed above. They help you develop a strong knowledge of core health administration topics and show you how to use your education in practical work settings.
If you have the opportunity to complete an internship while earning your Associate's degree, you may want to take advantage of it. An internship can help you figure out where you need to grow professionally and give you a chance to learn about job openings in your community.
Are you ready to start building a new career path for yourself?
Get started today and reach out to healthcare administration schools in North Carolina.
Paying for School in North Carolina
There are several ways you may be able to minimize your school expenses and take out fewer student loans. Federal school grants are based on financial need, and you can find out if you qualify by filling out the FAFSA.
You can also consider scholarships funded by local organizations and employers. The North Carolina Public Health Association has several scholarships for healthcare students each year.
Healthcare Administration Jobs in North Carolina
The skills you learn in a healthcare administration program are applicable to many career paths. By the year 2024, job openings for medical records technicians may increase 20% in North Carolina (O*Net, 2016). On average, medical records technicians earn $35,230 per year (Bureau of Labor Statistics, 2016).
Those with management experience may become administrative services managers. People in this field earn an average of $100,820 per year (BLS, 2016). Between 2014 and 2024, job openings may increase 15% (O*Net, 2016).
Patient representatives are extremely important in the daily operations of a clinic or hospital. They earn an average salary of $32,900 per year (BLS, 2016). O*Net predicts a 17% boost in job openings through 2024 (2016).
Current Issues in North Carolina Healthcare
As state governments begin to plan for major changes to federal healthcare plans, many administrators and legislators are already starting to plan ahead. In North Carolina, legislators are concerned about keeping care widely available and affordable (News Observer, 2016). They are looking for ways to improve insurance coverage throughout North Carolina.
Invest in yourself and in your future with an Associate's degree.
Find out how you can earn a North Carolina Associate's in healthcare administration by requesting information from schools near you.
Top Health Administration Schools
{{ school.SchoolName }}
See more programs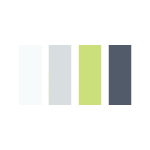 Additional Health Administration Schools in North Carolina