Healthcare Administration Associate Degrees in South Carolina
The field of health administration has grown considerably in recent years, thanks to huge expansions within the healthcare industry. With an Associate's degree, you may provide valuable services to clinics, hospitals, nursing homes, and government agencies.
If you want to use your interest in healthcare to explore an administrative career, find out how you can earn an Associate's in healthcare admin in S. Carolina.
Reach out to the schools listed below for program details.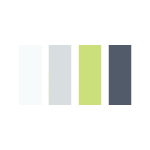 Requirements for Health Administration Programs in South Carolina
Whether you have just graduated high school, you have worked in healthcare before, or you are returning to school after spending time in the workforce, an Associate's degree can be a convenient choice.
By attending courses full-time, you may be able to graduate in two years and start putting your new knowledge to work. By the time you graduate, you should have at least 60 credits behind you. In your courses, you delve into topics like staff supervision and management, healthcare law, quality assurance, and healthcare systems in various settings.
South Carolina Health Administration Courses
Healthcare Marketing
Legal Aspects of Healthcare Administration
Healthcare Regulation
Health Information Systems
Healthcare Delivery Systems
Healthcare Research
Long-Term Care
The field of healthcare administration does put you in contact with patients, but it does not require you to provide medical care. For that reason, you may have a chance to attend online Associate's in healthcare administration programs. While you may complete an internship at a local facility, you may not have any in-person requirements to meet.
If you're excited to explore career options in medical management, don't wait any longer.
Contact South Carolina schools to compare your options.
Paying for Health Admin School in South Carolina
When you decide to earn a degree in a growing field like healthcare, you may have dozens of scholarships to apply for. Grants awarded by the federal government are based on financial need, but many other scholarships are based on academic success. Each year, the South Carolina Public Health Association awards scholarships to selected healthcare students.
Top Healthcare Administration Jobs in South Carolina
There are quite a few job titles to consider in the healthcare management industry. You may narrow down your list of options by evaluating your work experience, industry connections, and level of education.
On average, health information technicians earn $35,820 per year (Bureau of Labor Statistics, 2016). Job openings for health information technicians may swell 15% through the year 2024 (O*Net, 2016).
If you're a natural leader, look into administrative services management. The average income in this field is $80,980 annually (BLS, 2016). Job openings may see a 9% boost by the year 2024 (O*Net, 2016).
Patient representatives work in all healthcare settings and environments. They report an average salary of $30,950 per year (BLS, 2016). O*Net predicts a 12% increase in job openings by 2024 (2016).
Current Issues in South Carolina Healthcare
As a healthcare administrator, you can feel good about the contributions you make to your chosen industry. Care providers and administrative professionals take charge of major projects and overhauls in local facilities and institutions. In South Carolina, hospitals and clinics have established joint ventures to significantly increase statewide access to mental health services (Behavioral News, 2016).
Ready for a medical management career? It all starts with a South Carolina healthcare administration degree.
Get in touch with local and online schools to find out how you can begin.
Top Health Administration Schools
{{ school.SchoolName }}
See more programs