Healthcare Administration Associate Degrees in Vermont
People with professional training in healthcare administration work alongside healthcare providers to ensure that patients have access to affordable, evidence-based healthcare.
Whether you see yourself working with computers and paperwork or patients and physicians, you may be ready to start the next stage of your healthcare career with an Associate in healthcare in administration in Vermont.
Contact schools at the bottom of this page to discover programs that fit your needs.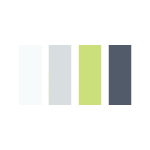 Requirements for Health Administration Programs in Vermont
Vermont Associate's degree in healthcare administration programs are often offered at technical schools and community colleges. These programs are short in duration, with average completion times ranging from 18 months to 36 months. They focus on hands-on skills and healthcare theory, combining both to make you a valuable addition to Vermont's clinics, hospitals, and nursing homes.
You may attend courses at a local school or you may earn an online Associate's in healthcare administration. Online programs are often accelerated, so you may be able to graduate in a shorter time frame. Thanks to technology, you can watch lectures online, share ideas with classmates on forums, and hand in papers and tests automatically.
Healthcare Administration Course Options
Project Management
Information Systems in Healthcare Management
Health Finance and Economics
Law and Regulation in Healthcare
Clinical Systems Management
Healthcare Performance and Process Improvement
Education is the key to many exciting healthcare careers.
Compare Vermont schools below and get in touch with programs that catch your interest.
Paying for Health Admin School in Vermont
After you are accepted to a healthcare administration program, you can square away your financial aid. If your income is below a specific threshold, you may qualify for federal grants that do not have to be repaid. The state government also has grants and scholarships for healthcare students. Most grants are awarded by the Vermont Student Assistance Corporation.
Top Healthcare Administration Jobs in Vermont
There are many diverse Associate's in healthcare administration jobs that you can explore as a new graduate. With training in computers and information processing, you may become a medical records technician. Those in this field earn an average of $40,050 per year (Bureau of Labor Statistics, 2016). O*Net expects job openings to increase 8% by 2024 (2016).
You may be responsible for office staff as an administrative services manager. The Bureau of Labor Statistics reports an average income of $96,540 in this career path (2016). Demand for administrative services managers may increase 5% by 2024 (O*Net, 2016).
Patient representatives handle patient concern over phone, face-to-face, or via email. Their average salary is $34,580 per year (BLS, 2016). Demand may swell 6% by 2024 (O*Net, 2016).
Current Issues in Vermont Healthcare
Although this industry has been completely overhauled in the last decade, it is still in the midst of significant changes. Administrators help facilities go through quick, easy transitions as state and federal regulations change. Vermont legislators are currently looking for ways to cut healthcare spending and make this industry run more efficiently (Burlington Free Press, 2016).
Don't wait any longer to jump into the healthcare industry.
Reach out to Vermont schools to get started.
Top Health Administration Schools
{{ school.SchoolName }}
See more programs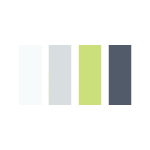 Additional Health Administration Schools in Vermont
Vermont
Bachelor of Science in Health Care Administration

(online)

Certificate in Health Care Administration

(online)

Master of Science in Health Care Administration

(online)