A Day in the Life of a Medical & Health Services Manager
It's often hard to make that defining choice whether to jump head first into starting a new career and getting the training and degree that goes along with it. Sometimes one of the best ways to get a feel for the career and whether it's something you want to do for your life is to talk to people that are doing exactly the career you're interested in. The next best thing is to get a recording, either audio or video of a one on one interview of a professional in the field, like being a Health Services Manager and hear what it is they do every day and the challenges they may face.
Finding out what a Medical and Health Services Manager does all day is extremely important before you start completing classes, certifications and training to get yourself into this career. We've provided a day in the life of a Health Services Manager description below from a question and answer interview of Shelly Paul, a full-time Medical & Health Service Manager at West Central Human Services Center located in Bismarck, North Dakota. We hope this provides a detailed insight into the career profile of this type of job and the daily work and hurdles you may face on a day to day basis. Related Topics: Health Services Manager Salaries By State
<!- mfunc feat_school ->
Featured Programs:
Sponsored School(s)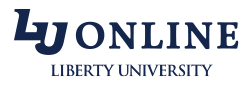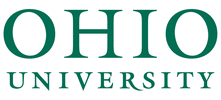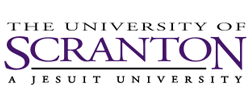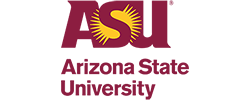 <!- /mfunc feat_school ->
Interview of Shelly Paul a Medical & Health Service Manager
Please start out by telling me your name, where you are from, and where you work.
My name is Shelly Paul and I work at West Central Human Services Center, which is part of the Department of Human Services, and I reside here in Bismarck. I grew up in Litton, North Dakota and I have lived in Bismarck for over 20 years now.
What is your job title and what do you do in your job?
My job title is, I am a program administrator, here at West Central Human Services Center. And what I do is, I oversee the regional intervention service unit and manage the budgets, supervise staff, also provide some direct service.
Tell us about your education.
My undergraduate degree is in social work from Minot State University. My master's degree in social work is from the University of Minnesota. And then I also became a licensed addictions counselor.
How many hours do you normally work?
In the regional intervention service unit, we typically work 40 hours a week. However, our unit is also responsible for providing the coverage for our 24-hour crisis line. So, it does involve some maybe nontraditional work hours by providing after hours emergency call.
What do you like about your job?
What I like about my job is that there's a lot of variety. The regional intervention service unit, I think of our unit as the gateway to the human service center for individuals who are seeking services or wanting information. We also are involved in any emergency services or crisis situations. We work real closely with the jails, the department of corrections, the local hospitals, the North Dakota State Hospital, and we do a lot of different things. Plus, we pretty much all carry a case load and provide services to individuals that are struggling with different mental health problems or substance abuse issues.
Do you take work home with you?
Typically, I do not take work home with me. Unless, of course, if I am on call for that evening. I, of course, have a pager that we carry with us. I try to manage my time so that I am able to get my work done during the regular workday. However, if there is a presentation or something that I haven't had time to prepare for during the work hours, I will occasionally take some of that type of information home.
How would you describe the pace at which you work?
The unit that I work in here at West Central Human Services Center is very fast paced. And because our mission is to provide crisis intervention services to individuals that are struggling with different mental health crises or substance abuse issues, a lot of what we do is very crisis oriented. We are required to respond very rapidly. We also work with individuals that are a danger to themselves or others, with the court system for the involuntary commitment process. In those cases, it's not things that you can schedule, it just happens. You have to be prepared and have staff available to respond in a very timely manner. And sometimes it's immediate.
How has your education prepared you for your career?
The education that I received, both in my undergraduate studies and also graduate studies, and the internships, prepared me in a way that it gave me the foundation and the skills I needed to perform the duties. However, I think with the experience on the job and the years of service that I have been here at West Central, has really been a nice way to add into my education. So, that it is both the education and the work experience that has really come together to meet the needs that I have in order to perform the services.
Have you worked in other jobs like this?
I've been at West Central Human Services Center; I am going on my 20th year. Prior to that, I worked for; I believe it was about two years at Charles Hall Youth Services, as a social worker for their independent living program. So, I have worked in other positions and then within West Central I have had several positions as well. I really enjoy my work here at West Central, particularly in the regional intervention unit. I like the variety, so I have been very content being here for that amount of time.
Why did you choose this career path?
I knew that I wanted to be in a helping profession and in some capacity. Initially, I was thinking that nursing would be the field that I would want to pursue. In high school I was in a health occupations class, where we did provide some services and some education at our local hospital and nursing home. And just through that experience in high school, I determined perhaps that nursing was not the field for me. And I believe it was our counselor in school, talked to me about the field of social work. So, I did some research and determined that social work was maybe a better fit for what I was wanting and needing than nursing.
What do you think it takes to be successful in this career?
The skills that it requires is, a person has to have very good listening skills. A person has to be flexible, empathetic, be willing to work with people at where they are currently at and keep a very open mind and be very non-judgmental. Also, keeping in mind our code of ethics that our profession has and making sure that we provide quality services to the individuals that we have contact with.
Do you travel for your job?
West Central Human Services Center provides services to a 10 county area, so occasionally my position does require me to travel to some of the outreach areas. So, it is not on a regular basis or daily basis by any means, but yes it does require some traveling. It is usually just day trips, an hour or two away, to attend meetings or see clients on an outreach basis. But, the majority of the work that I perform is in the office or directly here in Bismarck.
What do you find are the most difficult decisions to make in your position?
Some of the difficult decisions that can be hard to make are when family members contact me and they are concerned about a loved one and that person is making poor choices and is currently maybe not functioning up to their capacity, but yet they are not a danger to themselves or others. But you know that person could really benefit from services, whether it is a mental health issue or substance abuse issue, but yet they are not willing to seek those services on their own. And family members will contact us, inquiring about what they can do, how they can get their loved one into services. And sometimes that is really difficult for me because unless that person really does want the services, there's really nothing we can do at the human service center or that the family can do to get that person where they really need to be. And unfortunately, sometimes the way the system is set up, it requires somebody to be a danger to themselves or others in order to intervene on their behalf, to ensure their safety or somebody else's. So, sometimes it is really difficult to tell family members, "I can understand, but there's really not a lot anybody can do to force your loved one into services."
Do you work independently or on a team?
In the regional intervention service unit, we work primarily as a team. However, this position does require a person to work independently and make decisions independently. However, it's really important to know that while it's fine to work independently, you really need to be aware of when it is appropriate to seek supervision and consultation. As far as teamwork, individuals that are receiving services or contacting our agency, we do staff those cases in a team and make those decisions so everyone on the team is aware of what's going, so in the event one of us are absent the other one can pick up where the other one left off. But, we very much function as a team, reviewing who has time if individuals are in crisis and need to be seen immediately and who would be able to do that. So, communication is extremely important in this unit and pretty much with all the units within West Central Human Services Center.
Any advice that you would give to a high schooler, who thinks they might be interested in this line of healthcare, would you call it that?
Mental health service profession. In social work, my master's degree is in social work, even with a bachelor's of social work degree, there is a large variety of different roles a social worker plays in many different agencies. Whether it's through a church, or a hospital, mental health agency, a private agency, there is a lot of different areas that a social worker can perform in. And I think the main thing is just to get experience working with people and get an understanding of what is going on in their lives and what role you can help them achieve their goals. But, just getting the education and the experience. And when I started at West Central, it has been almost 20 years; I started in a very entry-level position. And a short time after that, there became a position available that was a higher grade, I applied and was fortunate enough to receive that position. And I've worked in those various positions, gaining that experience and knowledge in the different areas, and I think that's what has really helped me in the position that I am in today. Working with a large variety of populations and understanding a lot of different issues and concerns that people are faced with.
Interview of a Health Services Manager