Kansas Health Administration Degree Programs
In a time when a large number of people are getting health insurance for the first time, it's clear that people that work in this healthcare are in high demand. The same is true for health administrators and management, who manage organizational costs, ensure that patients are satisfied, and recruit high-quality staff for each department.
If you're ready to take on a major management role within a Kansas healthcare organization, you can likely start with a healthcare administration degree.
<!- mfunc feat_school ->
Featured Programs:
Sponsored School(s)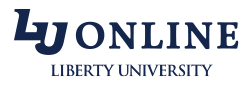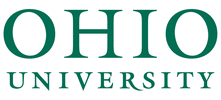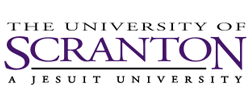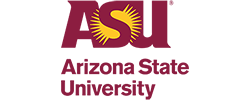 <!- /mfunc feat_school ->
Currently 4,150 medical and health services managers are employed in Kansas. The state faces a severe lack of qualified health care professionals, notably in its rural areas, so qualified health administration workers will continue to be in high demand in the coming years.
As a result, there are several different types of healthcare administration programs in Kansas that are prepared to educate the next generation of health leaders. To learn how a healthcare administration degree can position you within this growing field, contact the schools below to learn more about your options.
With the passing of the Affordable Care Act, there are many Kansas health institutions that are receiving federal money for their operations. The Kansas Health Institute reports that four mental health clinics in Kansas have received a total of $1 million for their work with low-income Kansas residents. As legislators realize the importance of different types of healthcare, job opportunities for health administrators may continue to increase.
Employment is also increasing at many Kansas health organizations. One local employer is expected to go up 33 percent thanks to a major merger. With employment growing and changing in Kansas, many institutions may be looking for health administrators that can handle hiring and managing staff.
The Kansas Labor Information Center ranks medical managers among the top-60 most highly in-demand professionals in the state.
Healthcare Administration Education in Kansas
Like other states, Kansas prefers that its medical and health services managers to hold at least a bachelor's degree from an approved institution and often are encouraged to pass a state licensing exam. Some entry-level positions may be available to you before you have completed such requirements; however, you will need your bachelor's and license before you can move on to management-level jobs.
You can look forward to a multifaceted, comprehensive education when you decide to attend one of the healthcare administration programs in Kansas. These programs are designed to prepare you for positions in all levels of management at a health institution. They may focus on different settings, like long term care, emergency care, or clinical care. Although some schools may require you to have prior experience in healthcare, most do not.
An essential component of health administration is ethics. Ethical courses can direct how you treat patients, show you what is expected of your staff, and help you ensure that your institution is meeting state laws. You may examine what responsibilities belong to different medical practitioners.
Many courses center around different management skills. You'll address staff management, patient interaction, organizational budgeting, and marketing concepts. Courses you may take include Leadership in Healthcare Settings, Healthcare Financing, Statistics in Healthcare, and Marketing Strategies in Healthcare. It's important to build on your skills each semester, since you must use all of them during the practical portion of your education.
Kansas students can apply for many different healthcare scholarships to help cover the cost of tuition, boarding, and more. The Kansas Hospital Association awards the KHERF Scholarship, a scholarship open to graduate and undergraduate students. The Kansas Board of Regents awards many healthcare scholarships each school year.
Your funding aid options for a health administration education in Kansas may also include the Kansas State Scholarships, Kansas Comprehensive Grants and Kansas Ethnic Minority Scholarships. You may also qualify for the Albert M. Lappin Scholarship, which is designated for children of American Legion Kansas Unit members, and Charles and Annette Hill Scholarships, which are designated for children of American Legionnaires who are planning on careers in management or administration.
Outlook for Healthcare Administration Careers in Kansas
Good leaders make any business run more smoothly. This is particularly true in the healthcare industry, where changing standards and expectations have caused significant changes in facilities all over Kansas. Whether you are interested in working in nursing homes, mental health clinics, community clinics, or other healthcare settings, a healthcare administration degree can put you in a great position to be a leader in Kansas medical services.
For several years, the demand for healthcare managers is expected to continue growing in Kansas, with an overall growth rate of 11% between 2018 and 2028. Though salaries differ between employment settings, the median income for a Kansas medical manager is $89,090 per year.
Kansas has quite a few major health employers that may hire health services managers. Employers in this area include Brookdale, Quest Diagnostics, and GraceMed Health Clinic.
Find out what role you play in building the healthcare industry of Kansas. Request information from healthcare administration programs in Kansas now.
2020 US Bureau of Labor Statistics salary figures for Medical and Health Services Managers.
Job growth projections sourced from the Kansas Department of Labor and published in the U.S. Department of Labor-funded Long Term Occupational Projections (2018-2028) database. The US Bureau of Labor Statistics expressly refers users to this source for state-specific job market data. Salary figures and job market projections reflect state data, not school-specific information. Conditions in your area may vary. Data accessed September 2021.
2020 Medical and Health Services Manager Estimated Job Openings
Find out what role you play in building the healthcare industry of Kansas. Request information from healthcare administration programs in Kansas now.
Health Administration Schools
{{ school.SchoolName }}
See more programs