How to Become an Epidemiologist?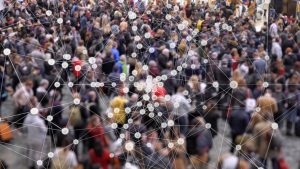 If you didn't know what a public health epidemiologist was before 2020, you sure do now.
Epidemiologists have always done important, and sometimes heroic, work in identifying, tracking, and preventing the spread of infectious disease and other population-level health risks. Multiple Ebola outbreaks in Africa, the global HIV/AIDS epidemic, regional spread of disease like malaria and Zika… all of them were ultimately controlled through the hard work of public health epidemiologists.
<!- mfunc feat_school ->
Featured Programs:
Sponsored School(s)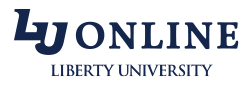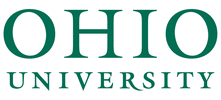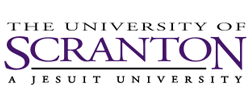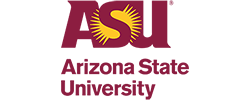 <!- /mfunc feat_school ->
Then came SARS-CoV-2.
From the CDC's Doctor Anthony Fauci down to the tireless state and local level public health administrators, the global spread of the deadly virus behind COVID-19 was an all-hands-on-deck event that thrust epidemiology into the limelight. And as millions were infected and hundreds of thousands died in the United States, despite advance warning, despite detailed pandemic planning, confusion reigned and those dedicated professionals seemed powerless to stop it. In fact, in some cases, death threats were made against them as they tried.
It's a pandemic that has shattered the confidence of a profession. The COVID-19 response is likely to define the public's understanding of epidemiology for a generation, if not longer. The time we're living in right now will form an ongoing case study of disease response, highlighting where epidemiologists got it right and saved lives, and where the response failed and cost lives. The investigations and responses to new threats and outbreaks that might occur in your career in the years ahead will certainly be shaped by things that have been learned during the pandemic. And everything we learn today will determine the outcome of the next one.
It's a vital part of the job of epidemiologists to be willing to follow the science where it leads and stand up to wishful thinking and ignorance. Strength of will and persuasion may prove to be as important as knowledge and research skills. It's a field where fresh takes and new energy will be needed in the years to come, and where the opportunities to save lives will be boundless.
Applied Epidemiology Vs. Epidemiological Research – What's the Difference?
With both master's and doctorate programs, you'll find the field of options split about evenly between programs in public health with a focus in epidemiology and degrees strictly in the science of epidemiological research. So, which one's right for your situation? You could make an argument for either one depending on your career goals.
It really comes down to whether you see yourself in a more public-facing role out in the field collecting data and conducting surveys as an applied epidemiologist, or in a slightly more solitary research-intensive role working in a lab:
Applied Epidemiology – This is quintessential public health work through and through, blending the hard scientific discipline of epidemiological research with all the public outreach and advocacy work that comes to mind when you think of public health. When you hear the term, "public health epidemiology" it's applied epidemiology that people are referring to. This kind of work puts epidemiologists out into communities making direct observations, interviewing community members, conducting structured surveys, collecting demographic information, and even blood samples and other specimens.
Working in the community gives epidemiologists working in an applied role a unique opportunity to connect with the public, educating people on preventative measures and healthy behaviors, checking up on whether or not community health programs are achieving their benchmarks, and directing people to resources. And, of course, at the end of a field assignment, they then work closely with research scientists back in the lab, drawing insights from the body of data they collected to inform policy that helps support the goal of disease prevention and health promotion. This is the kind of work that almost always requires a graduate degree, most often a Master of Public Health (MPH), which will always include epidemiology in the curriculum. For a further focus on the research and data analysis side of the field, many MPH programs offer a focus in epidemiology.
Research – Whether or not you don the white coat, epidemiological research work will set you apart from most other professionals in the field. In fact, it's probably the least public or any of the roles in public health. This kind of quantitative work will very often have you poring over data, working at a university or one of the major research institutes funded and managed by state agencies, or even agencies operating under federal auspices like the Centers for Disease Control and Prevention (CDC). Naturally, it's a strictly scientific discipline, and that's exactly what degrees strictly in epidemiology prepare you for, giving less attention to the public policy and advocacy elements of public health in favor of hard science and lab courses.
Epidemiologist Jobs: A Job Description Centered On Protecting the Public from Large-Scale Health Risks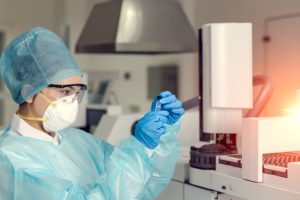 Although the whole world is completely transfixed by viruses right now, public health and epidemiological risks extend far beyond infectious disease.
Epidemiologists work to better understand all sorts of large-scale risks to the health and well-being of large populations. They do so through research, directed investigations, and statistical analysis of healthcare data collected through broad surveillance networks that extend into every part of the healthcare industry and public safety services. Where those networks don't exist, epidemiologists working in an applied role are the people who put them together.
That takes a lot of administrative skills as well as a deft political touch and public policy knowledge. Epidemiologists can find themselves walking the halls of power in the morning, meeting with governors and legislators, and in the afternoon going from door to door in some of the poorest neighborhoods, canvassing for patients or symptoms. Meeting with community organizations, public safety officials, including police and firefighters, hospital administrators, doctors, and interviewing patients – these are all regular interactions that epidemiologists have.
Back at the lab, they may engage in direct analysis of bloodwork or other physical evidence, or spend time crunching data available from surveys or surveillance. Today, with the advent of big data collection and analytics, epidemiologists spend a lot of time working with reporting tools and analysis programs like Excel to find trends in health conditions.
All of this work is designed to identify health threats. Those can include:
Recreational drug use and abuse, such as alcohol, cigarettes, and e-cigarettes as well as illegal drugs such as opioids
Foodborne bacterial outbreaks like E. Coli and Salmonella
Ongoing disease control and elimination work, such as with HIV
Economic disparities in treatment and healthcare, such as higher trends in pregnancy-related deaths among American Indian, Alaska Native, and Black women
But it's equally important to find interventions and treatments for those threats once they have been identified. Epidemiologists have to develop creative ways to communicate sometimes unclear data from investigations that are still in progress, and do it in a way that allows both individuals and medical professionals to react in time to protect themselves or treat disease outbreaks.
The timeline of these events can vary widely depending on the disease. The fight against COVID-19 unfolded very quickly, going worldwide within months, with most cases resolving within one to two months, necessitating a very rapid reaction. But epidemiologists have been working to eliminate childhood obesity since as far back as 2007, an ongoing fight that is likely to last decades more, if it is ever final.
And there is always something new out there, lurking, waiting for an epidemiologist with the right training and skills to spot before it becomes the next major public health crisis.
Earning a Master's in Epidemiology or Master of Public Health (MPH)
You can't really expect to get into epidemiological work of any kind without a graduate degree, and naturally a master's provides the path to entry for most in the field.
When faced with the choice between a degree in public health, which may or may not include a focus in epidemiology, or one of the hard science master's or doctorates in straight epidemiology, it all comes back to the question of whether you see yourself working in an applied role that puts you out in the public or in a strictly research-focused role back in the lab.
Earning an MPH, with or without a focus in epidemiology, provides the traditional route to building your skills as an epidemiologist in an applied role, while a straight MS in Epidemiology is the right choice for getting into the research and data analysis side of the trade.
Other Master's Relevant to Applied Epidemiology
It's even possible to get an education that provides some foundational knowledge in epidemiology without devoting yourself to the field entirely. Other paths to a career in applied epidemiology run through degrees like these:
Master of Science in Nursing with Public Health Emphasis
Master of Arts in Medical Sciences Public Health Concentration
Master of Arts in Public Policy – Public Health Concentration
Master of Arts in Healthcare Administration with Public Health Specialization
There are also dual degree options, such as dual MBA (Master of Business Administration)/MPH degrees, which offer a broad set of skills covering both major areas.
You'll also find concentrations within public health degree programs themselves, in areas such as:
Global Health
Health Promotion
Nutrition
Environmental Epidemiology
Health Policy
Biostatistics
Of course, epidemiological concentrations offer the straightest path to this career, but it's possible to work your way toward the specialization even starting off in another one of these areas.
All Public Health Master's Include Courses Relevant to Applied Epidemiology
These courses are representative of what would be included in any MPH program, it's also reflective of the kind of course sequence you could build with an MS in Epidemiology by selecting a few electives from the public health column of the course catalog:
Sociological and Environmental factors – Understanding how and why diseases emerge and spread often comes down to understanding how they evolve in certain climates and environmental conditions, and how they move through populations. Those are all influenced by sociological and environmental factors, which public health programs examine in some depth.
Biostatistics and Informatics – Analyzing the kind of information that epidemiologists work with is a science in itself. Biostatistics and health informatics courses help you get enough of a foothold in this fast-paced field to understand patterns and pull actionable insights from big data sets.
Public health policy and laws – Public health services come out of public health policies that are set by governments and big players in healthcare. You'll have to understand both those policies and how they are created and modified in order to act effectively.
Health services administration – Epidemiology can be exciting stuff, but it can also be a lot of very mundane administrative work… running meetings, issuing memos, developing budgets, and managing professional teams. You'll get education covering all those aspects of healthcare management.
Admissions Requirements
You wouldn't be thinking about an MPH or any other master's unless you had a bachelor's degree. It's great if it's in a related field where you will have built up some core knowledge in public health, but for an MPH program, it doesn't have to be. A bachelor's from any field will be accepted by most graduate schools offering MPH programs.
Now, getting into a master's of science program in epidemiology is another story. For one of these degrees in the hard science side of epidemiology, you'll be expected to have a bachelor's in public health, math, or one of the natural sciences.
In either case, you'll need to show proof of maintaining a certain minimum undergrad GPA, and may be required to pass an entrance exam, such as the GMAT (Graduate Management Admission Test) or GRE (Graduate Record Exam). Letters of recommendation and an individual essay explaining your motivations and goals are also par for the course for acceptance into these rigorous programs.
Field Work, Final Projects and Thesis
All of these programs will involve taking part in an internship or other experiential learning opportunity through a field placement of some kind. All of them will also require significant participation in research, either as part of a team working with your instructors or on an original project that you come up with yourself, from inception to final execution.
A thesis is a fundamental part of graduate work, and involves putting together your thoughts and research in a publishable paper that you will have to defend in front of a committee of experts. We won't sugar coat it – it's an intimidating process for just about anybody, but you can't learn to swim without wading out into the deep end at some point. This process is about more than just standing under the bright lights of scrutiny to test your epidemiological mettle, it's also the best way to shore up your expertise and give you the confidence you need in your own abilities before going into a high-stakes field like epidemiology.
Earning a Doctorate or Post-Master's Certificate in Epidemiology or Public Health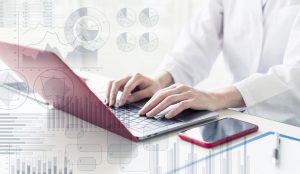 Most of the same majors are available at the doctoral level. A doctorate can take another two to three years post-master's.
You'll find public health doctoral programs available as both Doctor of Philosophy (PhD) and Doctor of Public Health (DrPH) varieties, as well as straight PhD Epidemiology programs.
Any one of them can serve as terminal degrees in the field, but there is a slight difference between them in terms of how the education you get steers your career after graduation.
PhD – A PhD in Public Health or Epidemiology are primarily research-oriented degrees, aimed at individuals going into academic or investigative pursuits. You'll spend more time exploring research practices and methodologies, and relatively less on leadership, communication, and other managerial skills
DrPH – This is considered an applied degree, designed to give advanced leadership and managerial skills, and many are available with a focus specifically in epidemiology. You will still engage in research activities, but they will be less theoretical and more aimed at the development of practical solutions.
Because epidemiology is a research-heavy field no matter which side of the profession you're working from, and because many active epidemiologists are also educators, at the end of the day either of these degrees can land you in top leadership positions in the field.
A Post-Master's Certificate in Epidemiology Might Be the Perfect Choice
It's also quite common for doctors and nurses to take on dedicated public health roles; you might have noticed one of the alternate degrees for entering the field is an MSN with a public health focus.
But many professional clinicians don't come to public health until they are years out of school, already well established in careers in their respective fields.
For those individuals, a post-master's certificate in public health offers a way to hone their specific epidemiological expertise without having to return to school for a whole new degree.
Aimed at professionals who already have a master's degree in another field – as the name implies – post-master's certificate programs cut out some of the more general education found in a longer master's program and just focus in on the epidemiological coursework from those programs. It's a shorter, lower-cost path to epidemiology for professionals coming in with a high degree of expertise in other areas.
The Benefits of Online Epidemiology Degree Programs
An increasing number of master's and doctoral programs are being offered online in public health and epidemiology. It's a natural fit; designed primarily for professionals who are already actively employed. Many advanced degrees were already offered in evening and weekend formats to make them more accessible and convenient, and these days it's more a practical consideration than simply a matter of convenience.
Marshaling the power of technology with Zoom or other platforms in combination with a school's online learning management system, university programs have been running full-steam during the COVID-19 pandemic. Chances are, you'll find an online degree to be a much more natural fit right now than any conventional campus-based program. Often delivered asynchronously, with coursework available to you at all hours of the day, you can shuffle your study time around from day to day or week to week, without having to worry about anything other than assignment deadlines.
In some cases, even online programs still include some small on-campus component, but usually these are limited to occasional meetings once per semester or even once a year and are easy to manage in a week-long visit, or sometimes just an extended weekend.
Specialty Accreditation in Advanced Public Health Degrees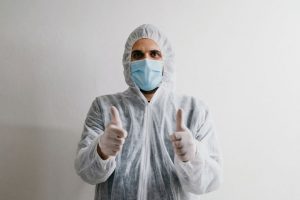 One of the reasons that the whole world wants to go to school in the United States is the quality of our academic institutions. Nearly every college and university in the country holds a general accreditation from a reputable third-party organization that evaluates everything from their instructor hiring standards to their administrative policies and accounting practices before offering a seal of approval.
When you are looking at highly specialized areas of study, though, such as public health, it's also important to look for a specialty accreditation for that school or program. Specialty accreditors go much deeper than a general accreditor, weighing the current needs and state-of-the-art in the field against curriculum plans, instructor qualifications, research opportunities, and other important factors.
The Council on Education for Public Health (CEPH) is the specialty accreditor that is recognized by the Department of Education for the evaluation of public health schools and programs. They cover both schools of public health as well as individual degrees at levels from bachelor up to the doctoral level. And they award accreditation to degrees that may not even hold the public health moniker specifically, including majors in fields as diverse as exercise science and statistics.
But more to the point here, CEPH is the only specialty accreditor capable of evaluating bachelor's, master's and doctoral programs in epidemiology, including both public health degrees with a concentration in the specialty, as well as straight BS, MS and PhDs in epidemiology. With more than 300 accredited graduate programs in the specialty worldwide, you should have no trouble finding the perfect fit.
Epidemiologist Salary and Career Outlook
Public health epidemiologists are largely employed by government agencies, but you'll also find jobs in the field with hospitals, in private research and development, at colleges and universities, and working with non-profit organizations concerned with global or regional health issues.
That offers you a broad spectrum of career paths to consider, and, as you probably guessed, from the vantage we have in 2020 looking out at the future, there's going to be a lot of demand for a long time. The Bureau of Labor Statistics (BLS) projected a five percent increase in epidemiology jobs between 2019 and 2029, a faster than average rate of growth… and, of course, that projection was made prior to the COVID-19 outbreak. There's every reason to think that demand has only gone up.
That same BLS data from 2019 showed a median salary of $70,990 per year for epidemiologists. The most experienced and highly educated, however, could make more than $119,220 annually. The data also shows different median ranges for different industries:
Scientific research and development services – $99,770
Hospitals; state, local, and private – $81,810
Local government – $68,410
State government – $64,380
There can also be significant regional variations in compensation for public health epidemiologists. An epidemiologist working in Massachusetts, for example, enjoys a salary of $114,220 on average, while out on the West Coast in California, that average salary is only $91,800.
The work is enormously important, however, and the job satisfaction can be immeasurable. No one gets into public health to get rich. When your day-to-day activities contribute toward saving thousands of lives, it's a kind of compensation that money can't compete with.
<!- mfunc feat_school ->
Featured Programs:
Sponsored School(s)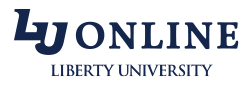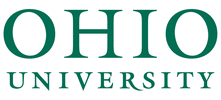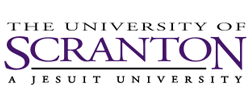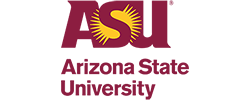 <!- /mfunc feat_school ->