Outpatient Care Facility Coordinator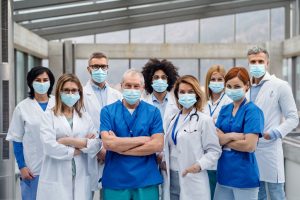 It was a slow-boiling and less widespread calamity, but one with long-term effects that could dwarf even a pandemic in terms of severity. The emergence of antibiotic-resistant bacteria such as MRSA (Methicillin-Resistant Staphylococcus Aureus) began turning the very hospitals that were supposed to be centers for healing and wellness, into deadly places for some patients. According to 2019 numbers from the CDC, more than 119,000 patients had bloodstream staph infections acquired in the hospital in 2017, and 20,000 had died from it.
Then COVID-19 piled on, creating another centralized point of infection at hospital facilities. Around the country, hospitals closed to new patients and even turned away ambulances, while cancelling many elective procedures to cope with both the influx of COVID-19 patients and to safeguard against creating a new wave of hospital-acquired infections (HAI).
<!- mfunc feat_school ->
Featured Programs:
Sponsored School(s)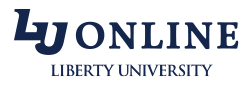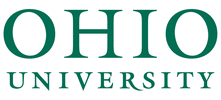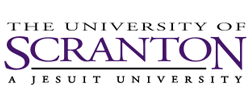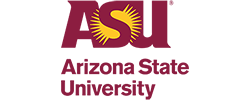 <!- /mfunc feat_school ->
The pandemic may have sealed the deal on the trend that MRSA, and high hospitalization costs, had already started: a big move toward outpatient treatment.
Patients would be far less likely to be exposed to all types of infections if they were treated quickly and immediately sent home after procedures. And not having to provide, or pay for, hospital beds for overnight stays is a boon to both patients and their insurance companies. Furthermore, small outpatient urgent care and surgery centers, without the big footprint of traditional hospital facilities, offer better access to care for many patients who would otherwise have to travel for hours in some cases.
By 2019, outpatient revenue had grown to almost 95 percent of inpatient revenues according to the American Hospital Association.
As the sector has grown, so has the demand for capable outpatient facility administrators. Working in facilities where the pace can be unbelievably fast at times, it's a position that requires a blend of traditional administrative knowledge and skills along with the ability to think fast and act decisively. It can offer a lot of responsibility early on in your career, making it the perfect job for anyone who loves to run on adrenaline and who has the confidence to make hard decisions.
But some of those decisions can be very hard. As COVID-19 raged in the summer of 2020, outpatient clinics found themselves low on the totem pole when it came to PPE (personal protective equipment) distribution, yet enormously in-demand as testing centers and alternative treatment options. One small Arizona medical clinic went from delivering 5 coronavirus tests daily to more than 4,000 by mid-July. This white-knuckle ride of a job isn't for the indecisive or faint of heart. But it can be rewarding in a lot of ways for anyone with the brains and the stomach for it.
Outpatient Care Facility Coordinators Bridge the Gaps in Healthcare Services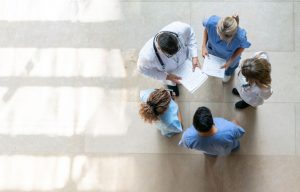 As an outpatient care facility coordinator, you are the link between patients and health care teams, and it's your job to ensure patients' needs are being met.
Because most outpatient facilities are quite small, this really requires coordinators who are comfortable stepping into any role that the day might call for. If the phones are ringing off the hook and your scheduler is slammed, you're going to step in to answer them and find openings in the schedule. The front desk receptionist late coming back from lunch? You're on intake, getting patients to fill out forms, collecting payments, and answering questions from nervous customers. If one of the exam rooms is low on swabs, you're the one checking inventory, and then double-checking by actually rummaging through the supply closet.
To be an effective outpatient care facility coordinator you will need to have your people skills on point and be experienced at staff management and scheduling. Not only will you be the first line of contact for many patients, you'll be looking after an entire team of clinicians and administrative workers. To reinforce the high standards placed on outpatient care, you are also responsible for ensuring that staff are trained and up-to-date on the latest care protocols.
This is a job where there can be a lot of variation in the specific skills and duties from facility to facility; procedural knowledge and clientele at a skin surgery center will be a whole lot different than they would be at an outpatient addiction treatment center. There isn't really a one-size-fits-all set of qualifications.
But there are certain administrative tasks that are common everywhere in outpatient care. Since patients are, by definition, frequently coming in and out, staffing and scheduling processes are king in these clinics. Any glitches can throw off an entire day of appointments.
It's a broad range of responsibilities, but they come with a lot of flexibility and significant authority. If you like being the person to step up and take charge, being an outpatient facility coordinate may be for you.
Getting the Education You Need to Become an Outpatient Care Facility Coordinator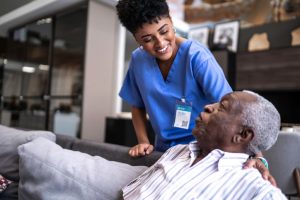 Although it's a fast-paced job with a lot of responsibility, outpatient care is, by definition, less critical than hospital administration jobs in inpatient settings. You're not likely to encounter patients with life-threatening conditions. And outpatient clinics also tend to be smaller, with less staff and logistical concerns, and more tightly focused in particular service areas.
That sets the educational bar a notch below what you will find in some other healthcare administration jobs. In some cases, outpatient care coordinator positions are available without a college degree in health administration, and instead go to former clinicians or medical assistants with plenty of experience in healthcare.
It goes without saying that either an associate or a bachelor's degree in or closely related to business or healthcare administration will set you up a whole lot better to be selected for one of these positions, as well as giving you the kind of skills you'll be very glad you have. It's a whole lot better than being thrown into the fray and having to figure it all out on the fly.
Because of the range of skills and abilities that you may be called on to exercise in outpatient care administration, you also get a wide range of degrees that can potentially set you up in that career. Majors might include:
Healthcare Administration
Healthcare Management
Health Science
Health Services Administration
Health and Wellness
Business or Business Administration
Medical Assisting
You can find degrees at both levels with either an arts or sciences lean to them, as well as in applied science form. Each has certain implications for the way you will be taught and the emphasis of the program:
Arts (Bachelor of Arts, Associate of Arts) – These are the most traditional type of college degree, combining courses in your major area with a healthy collection of general education requirements and electives. That means social studies, history, languages, and philosophy classes may be on your plate in addition to business and healthcare classes. This combination is designed to deliver a strong liberal arts education to build your critical-thinking and communications skills.
Sciences (Bachelor of Science, Associate of Science) – A science degree will still include some liberal arts coursework, but is focused far more intently on mathematics, hard sciences, practical business classes, and other studies that are directly applicable to your major. It's a more pragmatic education with less general education coursework.
Applied Science (Bachelor of Applied Science, Associate of Applied Science) – An applied science degree is intended almost exclusively to prepare you for a job in the field of your major. It might have little or no liberal arts classes, focusing entirely on vocational training designed to help you hit the ground running after graduation. These programs, particularly at the associate level, may prove impossible to use for transfer credits if you wish to continue your education at a higher level, so investigate carefully before enrolling.
Are Online Degrees The Right Choice for Outpatient Care Facility Coordinators?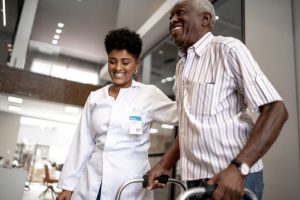 Most likely! You'll find both bachelor's and associate degrees that can be taken entirely or partially online these days. Programs that have clinical components are more likely to require at least some kind of on-campus attendance, but purely business-oriented degrees can be delivered entirely online with either synchronous or asynchronous classes.
That gives you options that can suit almost any lifestyle or preference. A synchronous course is basically a big Zoom class, putting you in conference with instructors and fellow students to get immediate feedback. Asynchronous courses, on the other hand, are handled through pre-recorded lectures and chatroom or email groups, which allow you to schedule your classwork at any time that is convenient for you.
That makes online classes both comprehensive and flexible, and you'll often find that they are less expensive than traditional programs as well.
Associate Degrees for Outpatient Care Facility Coordinators
Associate degrees are two-year programs that basically serve as the first half of a bachelor's degree. That means they give you basic introductions to the kind of skills and knowledge in their field, but don't get as deep or comprehensive as the longer programs. They are more than sufficient to get an entry-level job in outpatient care facilities, however.
Because of that structure, they can also be used to serve as a foundation for a bachelor's degree if you decide to continue your education. Most associate programs can be transferred to four-year colleges to count as the first two years of a bachelor's program. That allows you to complete a full four-year degree with less expense and more flexibility.
You will need to ensure that the school you pick for your associate has a transfer agreement in place with the school where you hope to earn your bachelors to make sure all your credits will be accepted.
Bachelor's Degrees for Outpatient Care Facility Coordinators
A four-year degree offers both more respect from hiring managers and gives you a deeper and broader set of skills to put to use as a coordinator. You probably won't advance very far in the industry without one.
At the bachelor's level, you'll also begin to find majors that offer additional specialization options. For example, you'll find bachelor of business administration programs that have healthcare tracks, where your core business education will be augmented by additional healthcare-specific coursework. This lets you tailor your degree more toward the area of interest you have in healthcare administration.
Of course, there are even higher levels of education available, at the master's and doctorate levels, but by the time you are thinking about those, you are probably advancing well beyond outpatient care coordination in your career!
Accreditation for Healthcare Administration Degree Programs
Accreditation is the process by which American colleges and universities are evaluated and given a stamp of approval by an independent third-party organization, one operating with the blessing of the Department of Education. There are seven such regional accrediting agencies in the United States, each responsible for reviewing and accrediting schools in their part of the country.
For the most part, you don't have to spend much time worrying about accreditation, since almost every reputable college has already earned it. If you are taking a business program, however, it can be worth checking to see if it has received an independent specialty accreditation from one of these three agencies as well:
They take a closer look at business-specific curriculum and instructor qualifications, in line with the expectations of the American business community. Not all healthcare-related degrees will fall into this category, so it's not an immediate disqualifier if your preferred program doesn't hold it, but it's a plus if you find one that does.
Can Earning a Certificate in Healthcare Administration Qualify You for Outpatient Care Coordination?
Many come to outpatient care coordination from other sorts of careers; the RN who has been working in outpatient care for years but realizes he has a flare for customer relationships and organization, or a medical assistant who has been splitting time between clinical roles and paperwork and realizes she might be happier coordinating instead.
For those individuals and others who have already earned degrees in other fields, graduate certificate programs are a solid path to getting the kind of knowledge and training required for outpatient care coordination without a long and expensive trip back to school.
Those certificates are designed for, and only available to, individuals who already hold a bachelor's degree. That means they've gotten the basic college education out of the way, but only need the dedicated coursework in healthcare administration and business. Certificate programs deliver those classes, often online, and frequently on evenings and weekends to accommodate students who may still be holding down active jobs.
Outpatient Care Facility Coordinator Career and Salary Outlook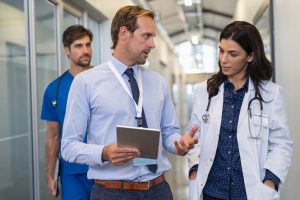 According to Becker's Hospital Review, the trend toward outpatient care over inpatient has been steadily increasing at a pace of two or three percent per year. Hospitals were already losing inpatient days and procedure counts even before the pandemic, which has only accelerated those trends. And that is likely to lead many of them to attempt to pick up the revenues through increasing investment in outpatient facilities. That's a big growth plus for outpatient care coordinators nationwide.
That all comes within an industry that is already growing at a rapid pace. Consulting firm Deloitte sees the healthcare market growing at a rate of five percent per year through at least 2023, with 4 million new jobs created by 2026. Plenty of those will be coming in new and expanding outpatient facilities.
That shows up in estimates from the Bureau of Labor Statistics (BLS) for the category of Medical and Health Services Managers, which outpatient care coordinators fall within. BLS projects the category will expand by 32 percent between 2019 and 2029, a whole lot faster than the average job.
The bureau lists the median pay for the job at $100,980 per year, but that's likely way more than all but the most capable and experienced outpatient care coordinators will pull in. Salary.com puts the median salary for the role at $54,391, with those in the top ten percent likely to make $93,412 or more. The BLS estimates that medical and health services managers working in ambulatory care settings averaged $91,020, however.
As with any role, the specifics of your salary will depend to a great extent on your own education and qualifications, as well as the responsibilities and tasks that come along with the specific position. Geography can also factor into the equation, with some areas of the country having higher demand and therefore offering higher pay. And the size of the organization running the center can also make a difference, with smaller companies and non-profits likely to offer less than major healthcare systems.
But all this variation also makes it more likely that you can find the kind of position that meets all your expectations for excitement, flexibility, and salary in outpatient care coordination.
Health Administration Schools
{{ school.SchoolName }}
See more programs