PhD IN HEALTHCARE ADMINISTRATION DEGREE PROGRAMS
The Association of University Programs in Health Administration (AUPHA) reports that the healthcare industry is on pace to become the largest job sector in America's economy. Healthcare makes up a large portion of every dollar spent in the U.S., leading to a necessity for more educated professionals to be leaders in the space. As the demand for affordable, efficient, and effective healthcare continues to grow, Ph.D.s in this industry have the unique opportunity to be on the front lines of health administration research and policy.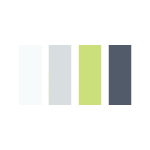 A Ph.D.  in health administration prepares you to shape today's healthcare industry at the executive or leadership level. Many professionals that have a Ph.D.  in this field are usually an executive of a health organization, university professor, health policy expert, or researcher.
According to the U.S. Bureau of Labor Statistics (2018), the mean annual wage for a Health Service Manager, a category that includes those with a Ph.D., is $111,730. But with a Ph.D., you may be able to earn a wage that approaches the top end of the BLS's salary figures at $221,290 if you work in the pharmaceutical industry. The hiring potential may make those who already have a master's degree consider continuing their education onto the doctorate level.
WHAT PhD  IN HEALTH ADMINISTRATION DEGREE PROGRAMS ARE LIKE
A health administration doctorate program can have a variety of concentrations including academics, policy development, public health, high-level management, informatics, and research. Depending on the school, the American College of Healthcare Executives names several different Ph.D. degrees that focus on healthcare administration:
Doctor of Philosophy
Doctor of Business Administration
Doctor of Health Administration
Doctor of Public Health
Doctor of Science
Because of this variety, these programs may be found in a university's school of medicine, public health, allied health, or business administration.
Many programs have minor concentrations that can be tailored to your specialty area, such as education, health promotion, occupational health, management, economics, or health policy. One thing most health administration Ph.D. programs have in common is they prepare you to conduct research and apply the results to influence the performance, policies, and outcomes in health services or healthcare systems.
DOCTORATE HEALTH ADMINISTRATION PROGRAM ACCREDITATION
Attending an accredited school is important because it signifies that you are attending a high-quality institute of learning that has passed a rigorous testing standard. It's also important to attend an accredited program because it qualifies you for federal funding and employers may only hire those who have attended an accredited program. According to the Higher Learning Commission, some of the criterion included in the accreditation application process at the university level includes:
A clear and understandable mission that is available to the public
The institution operates with a high level of financial, employee, and financial integrity
Coursework requires the level of performance and output that is expected at the corresponding level of degree
The institution regularly reviews its program, courses, learning methods, and admission policies and procedures
There are plans for continuing quality and emphasis on improving educational programs, opportunities, resources, and staff training.
National accreditation means that the institution has been recognized by a national awarding body—which is approved by the U.S. Department of Education or the Council for Higher Education Accreditation. During the process, there are peer reviewers and officials that look over the university's submission to determine its accreditation. Usually, institutions must reaffirm their accreditation every ten years.
PhD IN HEALTH ADMINISTRATION CURRICULUM
A typical curriculum will have both theoretical courses and opportunities for practical experience. Depending on the program, much of the academic content such as research methodology, statistics, finance/economics, quality improvement, leadership, and organizational analysis could be conducted online. Practical experience may entail conducting research in the field and a mentorship or residency in a particular facility or specialty.
Most doctoral programs in health administration require about 60 credit hours, with approximately one-third of that devoted to your dissertation work. They can take anywhere from two to four years to complete. Many programs are flexible with the length of time it takes to complete your degree, but it's important to check during the admissions process if there is a deadline.
ADMISSION REQUIREMENTS FOR DOCTORAL PROGRAMS IN HEALTH ADMINISTRATION
Not all Ph.D. programs in health administration require a master's degree for admission; some have master's content rolled into the Ph.D. program. In those cases, a good GRE or GMAT score is required. A bachelor's degree is always required.
Other application requirements may include:
Official transcripts from your undergraduate and graduate work
Letters of recommendation (ordinarily, three are requested)
A statement of purpose about your career goals, usually at least 1000 words minimum
Considerable experience in the healthcare field, usually at least 3-5 years
A current resume
Copies of any relevant licenses or credentials you possess
A description of your current position
Organizational chart with your position highlighted
Programs traditionally have application deadlines for the next fall or spring semesters twice a year in the summer and winter, respectively. Be sure to check with each specific program.
PhD PROGRAM COSTS
The costs of earning your doctorate varies widely and depends on how you're earning your degree. Some programs charge less for online students or allow on-campus students to take some classes online that will go toward their traditional degree program.
Based on these factors, a doctoral degree will likely run $27,000 to $60,000 or more, depending on the program and requirements. Even though a Ph.D. program is usually more expensive than earning a master's or bachelor's, it can also greatly increase earning potential, depending on the industry.
TOP JOBS FOR HEALTHCARE ADMINISTRATORS WITH A DOCTORATE DEGREE
An increase in salary is often the most common reason why professionals and students are looking to attend a doctorate program. According to Payscale, the most common healthcare administration jobs (and their 2019 median salary) for those who possess a doctorate degree include:
Public Health Officer: $51,000
Medical Director: $224,000
Professor: $87,000
Physician Emergency Medicine: $221,000
Chief Medical Officer: $293,000
Medical Director, Occupational Medicine: $202,000
Many other Ph.Ds. also choose to become professors or researchers within their field. This may be possible while also holding another position, depending on the amounts of classes taught.
PROFESSIONAL RESOURCES FOR HEALTHCARE ADMINISTRATORS
If you're looking for more information on the healthcare administration field, be sure to check out these professional organizations:
These organizations provide more insight into the many professions available in healthcare and how your degree can be used in a career you enjoy. Most have learning centers, events, and membership benefits that can help you feel more connected to your field while also learning more about the current landscape of the industry.
Top Health Administration Schools
{{ school.SchoolName }}
See more programs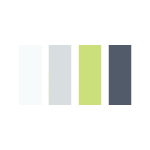 Additional Health Administration Schools
Alabama
Arizona
Arkansas
California
Colorado
Connecticut
Delaware
District Of Columbia
Florida
Georgia
Hawaii
Idaho
Indiana
Iowa
Kansas
Louisiana
Maryland
Massachusetts
Michigan
Minnesota
Missouri
New Jersey
New Mexico
New York
North Carolina
Ohio
Oklahoma
Oregon
Pennsylvania
South Carolina
Tennessee
Texas
Utah