What Is a Clinical Administrator?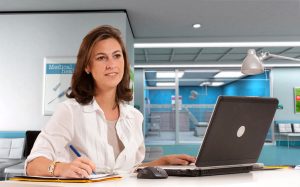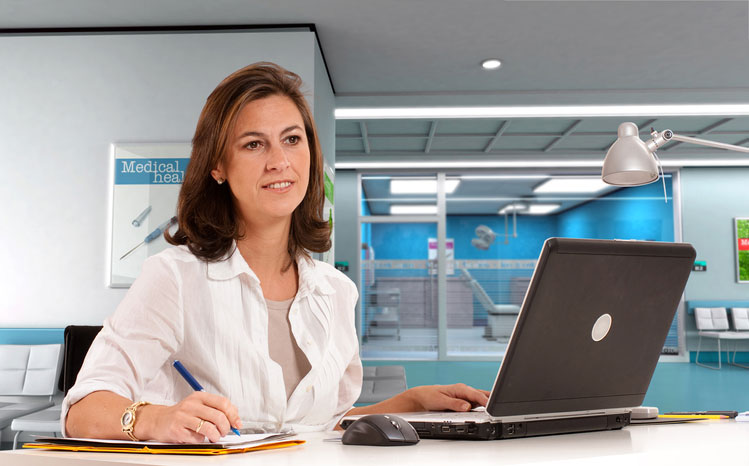 Nobody in medicine really enjoys the reality of catheters, but they are an important part of many major healthcare procedures. If you're going under for any amount of time, need intravenous fluid or medication administered, or even need direct measurement of blood pressures within the heart, you're getting a cath. ICUs and emergency departments go through boxes of them by the day.
As routine as catheterization may be, it turns out that it's also a threat: breaching the skin anywhere is a potential path to infection and improper cath placement leads to the possibility of introducing increasingly antibiotic resistant bacterial strains into patients.
<!- mfunc feat_school ->
Featured Programs:
Sponsored School(s)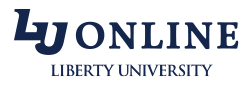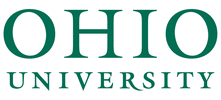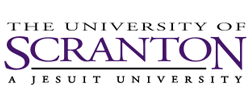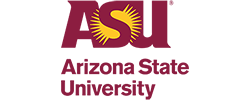 <!- /mfunc feat_school ->
And like everything in medicine, there are checklists and procedures to follow for proper catheter placement. But in a field where almost every department is shorthanded and overworked, sometimes shortcuts are taken and those procedures don't get followed to the letter.
Except if you happen to be in Erlanger Hospital in Chattanooga. There, clinical administrators take the extra time to review charts and check for patients with catheters as an important part of the team backstopping clinicians to keep patients safe and infection-free.
That's only one of the sorts of painstaking, paperwork-focused kinds of tasks that you can run into as a clinical administrator but it's typical of the focus of the job: to offer the kind of administrative support to medical and other healthcare providers that makes sure that their work in saving lives succeeds as often as possible.
Maybe you won't get all the credit you deserve, as people focus on the doctors and nurses out there on the front lines. But you'll know, and they'll know, that none of that vital care will ever happen without you doing what you do behind the scenes.
Clinical Administrator Job Description: What Do Clinical Administrative Coordinators Do?
You'll find clinical administration jobs in every part of the healthcare system, from medical to mental health facilities, small neighborhood clinics to big hospital systems.  They serve in every specialty area, from ophthalmology to cardiology… or, in some cases, general areas, in small clinics that handle everything that comes in the door.
You'll often see healthcare facilities using the title clinical administrative coordinator, and that extra descriptor is very fitting for a role that requires as much plate-spinning and careful coordination between department heads, individual staff members and provider teams, as well as suppliers and stock room staff.
Clinical administrators deal with the gritty details of healthcare system management at the level of real patient services. They act as an interface between medical providers, administrative staff, and patients themselves. This means the job involves a lot of communicating and a wide latitude in job duties including:
Creating and presenting reports on performance metrics to senior executives
Monitoring supply levels and handling ordering and inventory
Medical record management
Regulatory compliance
Billing and compensation
Patient relations
At larger facilities, you're likely to find yourself in charge of only one or a few of these functions as a specialist; at smaller clinics, you may be expected to run the whole show. If that sounds intimidating, it can also be uplifting; in Arizona, in the midst of the COVID-19 pandemic, one small clinic administrator started off at his facility delivering about five coronavirus tests per day. By the end of the surge, more than 4,000 people per day were lining up outside the clinic. Delivering the care they needed, or the peace of mind that they were not infected, made a difference to tens of thousands.
In both cases, you're likely to oversee other staff, so you'll have human resources functions as part of your job too, stuff like scheduling, motivating employees, and counseling and discipline.
All this probably sounds like it takes some real skills, and it does. You'll learn those skills through education; a bachelor's degree is pretty much the minimum level of college education that you will need in order to become a clinical administrator.
Getting The Right Degree to Become a Clinical Administrator
What exactly is the right education for a clinical administrator? Well, it comes with a blend of specialized knowledge that crosses over between technology, healthcare, and business. You need to have at least some of the basic knowledge of medical procedures and tools (like, what's a catheter and when do you use one?) along with the essential aspects of running a business (like, you can't spend more on catheter placements than you are billing out for them).
You'll find all of these topics in exactly the right combination in a degree in healthcare administration. Designed specifically for management-level work in healthcare settings, these programs deliver coursework in areas like:
Healthcare financial systems
Health Informatics and information technology
Ethics and regulatory issues
Human resources
Health policy and public health issues
But those aren't your only options. There are also degrees in other majors that may come with concentrations in healthcare that you can use to get qualified for clinical administration:
Business administration
Public health
Health sciences
Health services
While the coursework will be similar, the difference is in emphasis, with the major area of each receiving the most attention and other subjects getting secondary consideration.
Earning a Bachelor's Degree to Get Into Clinical Administration
A bachelor's degree is considered the bare minimum for most clinical administration positions. These four-year programs deliver not just the training you need in health and business topics, but also a more general education in subjects such as communication, mathematics, literature, and languages… a traditional liberal arts education that is designed to create graduates who have strong critical-thinking and problem-solving skills and a foundation in the skills of learning that will help them continue to gain knowledge and succeed through their entire careers.
These degrees will set you up for getting into entry-level clinical administration positions at major healthcare organizations, or even to take on the top job at smaller clinics, once you get a little experience under your belt.
Master's Degrees for Clinical Administration
Although it's not required for most clinical admin jobs, you may just be making a stop along they way in such a post to a higher-level executive position. In that case, a master's degree is probably in your future.
These two to three year programs are available in all the same areas as bachelor's programs, but dive into the subject matter to a deeper and more intensive degree. They also don't need to include the more general elements of a bachelor's degree, which leaves more time for in-depth studies. A practical capstone project or thesis is required along the way, each of which typically involves quite a lot of individual input: you get to decide what your primary focus in the subject will be, letting you drill down into your studies in a way that takes your expertise to another level in exactly the areas you think will serve you best.
That usually involves original research, either through projects you initiate yourself, or by participating in faculty research efforts that will bring new and innovative approaches to healthcare administration nationwide. You also get a chance at prime internships that put you on the ground in places where great clinical leadership is at work, so you can learn and be inspired along the way.
Post-Graduate Certificates for Clinical Administration Roles
Some people come to clinical administration after working their way up the ladder on the other side of the exam table: as clinicians themselves.
Having gone through extensive education to become licensed as an RN or MD, those folks aren't eager to go back to school for another three years to get additional expertise in healthcare administration. For them, and other professionals with advanced credentials in related fields, a post-graduate certificate program can make a lot of sense.
These are usually offered by the same schools that offer master's degrees in the field, and they distill that program down into an intensive one-year degree that packs in only the essentials and gets you the tools you need to handle the administrative as well as the clinical tasks on the job.
Online Degree Options for Clinical Administration Education
If you weren't thinking about online degree options before the coronavirus hit, you probably are now. But the truth is, these were already widely available and broadly accepted throughout the healthcare administration community long before 2020, and will continue to have a strong presence in college-level training in the future.
In addition to the safety factor, they offer a lot of advantages for students who are busy living their lives. You don't have to relocate to the town your favorite college is in; you can attend from anywhere in the country. And since many courses are time-shifted, offered in an asynchronous format that allows you to participate at any time of the day or night, they are easy to fit in to your current schedule… whether that is taking care of your kids or fitting things in around your day job, you have the flexibility to make it all work.
Some programs are offered in a best-of-both-worlds format, called a hybrid option, with some courses delivered online and others in a more traditional on-campus format. This is perfect for students who have a need to get together with their classmates and professors in person for some subjects, but can handle others independently.
Professional Certifications to Consider as a Clinical Administrator
Medicine is a field where certifications are held in high regard. That's primarily been on the clinical side of the show, but increasingly administrators and managers are finding that having their skills laid out by independently-verified certifying bodies is also valuable for getting prestigious jobs and valuable promotions.
Three of the most applicable certifications for anyone working in clinical administration today would be:
Each of these involves providing proof of your level of education, a demonstration of knowledge (typically through a test), and verified experience working in the field. You can't slack off once you earn them, either; continuing education credits are required to maintain such credentials.
Clinical Administrator Salary and Job Prospects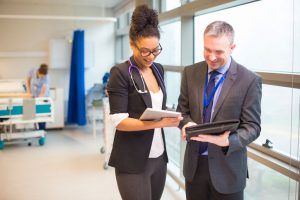 Healthcare is booming in the United States, and clinical administrators are right in the thick of it. Demand for medical and health services managers, according to 2019 Bureau of Labor Statistics data, is due to explode at a rate of 32 percent over the next decade… far faster even than many other healthcare professions.
That kind of demand fuels big salaries. The BLS median salary listing for the position comes in at $100,980. But that's a number that is going up quickly also. An executive compensation survey put together by Modern Healthcare in 2019 found that compensation for health system executives rose by 6.5 percent between 2018 and 2019 alone.
Naturally, larger organizations and roles with more supervisory responsibility tend to pay higher than those at smaller clinics. The survey found that administrators working in operations made $197,600 on average at the hospital systems that were surveyed—but those working in operations at major healthcare systems earned $341,800.
Those are just the base compensation levels, as well. With business getting a boost from demand and for-profit healthcare adopting many of the same bonus and incentive structures as other organizations, clinical administrators who hit their targets for patient visits or cost-reductions could earn as much as another $100,000 in additional compensation over the course of a year.
It's a field where the future looks bright and the options are limitless… for executives with the right education and preparation.
Resources for Future Healthcare Managers
You can extend your capability and get that preparation by hooking up with the right organizations. In a field like healthcare, change is constant and staying on top of the latest developments is a major career booster. Policy and technology make being a clinical administrator a constant learning experience, and you will need to stay tied in to the larger community to make sure you are keeping up. These organizations have both networking and informational resources that can keep you up to speed and help you get ahead of the game as both a student and an executive.
<!- mfunc feat_school ->
Featured Programs:
Sponsored School(s)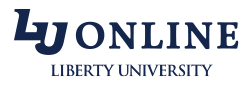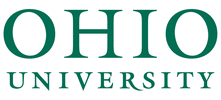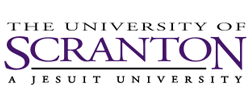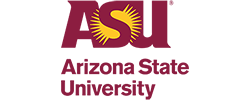 <!- /mfunc feat_school ->