Wyoming Health Administration Degree Programs
Few states have the unique healthcare needs and demands that Wyoming does. This sparsely populated state is home to only 577,000 people. Furthermore, there are reservations and rural communities whose healthcare needs are significantly different from those of city residents. Are you ready to help improve Wyoming healthcare and help design health systems in the state that allow people to get the care they deserve?
Earning one of the many healthcare administration degrees available in the state may help you take on a prominent management role, positively affecting citizens across WY. All you need to do to start is request from the Wyoming schools offering healthcare administration degrees below.
<!- mfunc feat_school ->
Featured Programs:
Sponsored School(s)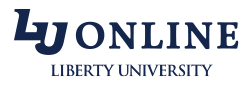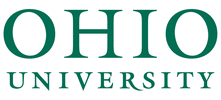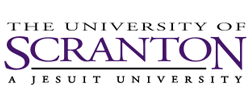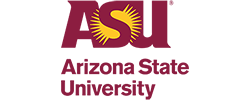 <!- /mfunc feat_school ->
This career can be an excellent choice for those that want to help Wyoming residents minimize their healthcare costs. Summits and other events have been held with the goal of reducing healthcare costs for businesses and people all across the state. In your management position, you may be expected to implement these changes.
To address high healthcare costs many government officials want to expand Medicaid in the state. Becoming a health management professional can give you the knowledge and flexibility that can permit you to enact these changes.
As a student and as a professional, it's important to look into networking opportunities throughout the state. The Wyoming Health Information Management Association offers career information and job postings. The Wyoming chapter of the Healthcare Financial Management Association is another excellent resource for health administration professionals.
Healthcare Administration Education in Wyoming
Wyoming's unique culture and geography offer health care administration students the opportunity to experience rural America first-hand. Training programs in the state are well-suited for those pursuing careers in both rural and community public health.
Wyoming healthcare institutions require administrators to have a grasp of management skills, financial training, and the healthcare industry. Before you begin learning how to manage staff and balance an organization's budget, you may need to take basic courses on the healthcare industry in the United States. Upon walking into any healthcare institution, you should know how it works and how the chain of command functions. Early courses in your curriculum may include Healthcare Systems, Organizational Studies in Healthcare, and Economics for Healthcare Managers.
Other courses in your curriculum may investigate Wyoming healthcare law, ethics, and policies that affect your career. As you progress through your degree program, you may take higher-level courses like Law for Healthcare Professionals, Epidemiology, Human Resources Management in Healthcare, and Operations Management in Healthcare Organizations.
In your final semester of school, you may be expected to complete an internship at a local healthcare organization.
Beyond just giving you a way to practice your management skills, an internship can also help you start networking with potential employers in your community.
It's important to note that a bachelor's degree is often required for health administration jobs. If you want to be considered for high-level management jobs, you'll likely be required to earn a master's degree in the field.
If you're willing to dedicate your career to the service of Wyoming residents and healthcare facilities, you may be able to cash in on a number of scholarship opportunities in this state. The Wyoming Department of Health has many scholarship programs, particularly for those who are willing to work in a rural area.
The Wyoming Primary Care Association, which aims to get people to work in health centers, funds numerous scholarships each school year. Public health is a major concern in Wyoming, which is why the Wyoming Public Health Association awards the WPHA Memorial Student Scholarship.
Outlook for Healthcare Administration Careers in Wyoming
The Cheyenne Veterans Affairs Medical Center provides many health administration job opportunities in Wyoming. One notably unique health care service in the state is the Mobile Telehealth Clinic, which services many rural areas of Wyoming.
No matter which healthcare institution you are looking at in Wyoming, strong and consistent management is behind its success. Whether an institution sees 10 patients a day or 10,000 patients a day, managers at every level ensure that goals are met, that staff members are doing their jobs, and that patients are satisfied with the care they are receiving. If you want to use your career to improve the healthcare industry in Wyoming, a healthcare administration degree may be the next step for you.
One of the advantages of getting involved in this field is a positive job outlook, which is expected to lead to a 20% increase in demand between 2018 and 2028. Medical managers in Wyoming bring in an average salary of $104,510 per year.
Healthcare is one of the most important parts of quality of life. By attending healthcare administration programs in Wyoming, you can learn how to improve healthcare for people all over Wyoming.
2020 US Bureau of Labor Statistics salary figures for Medical and Health Services Managers.
Job growth projections sourced from the Wyoming Department of Workforce Services and published in the U.S. Department of Labor-funded Long Term Occupational Projections (2018-2028) database. The US Bureau of Labor Statistics expressly refers users to this source for state-specific job market data. Salary figures and job market projections reflect state data, not school-specific information. Conditions in your area may vary. Data accessed September 2021.
2020 Medical and Health Services Manager Estimated Job Openings
Healthcare is one of the most important parts of quality of life. By attending healthcare administration programs in Wyoming, you can learn how to improve healthcare for people all over Wyoming.
Health Administration Schools
{{ school.SchoolName }}
See more programs