Massachusetts Health Administration Degree Programs
With almost 6.7 million residents, Massachusetts has many healthcare organizations that depend on skilled healthcare administrators to run smoothly and provide quality patient outcomes. Some of the largest and most important healthcare organizations in Massachusetts include Brigham and Women's Hospital, Massachusetts General Hospital, and Baystate Medical. When you speak with schools about their programs, be sure to ask about internships they may offer through these and other local institutions.
<!- mfunc feat_school ->
Featured Programs:
Sponsored School(s)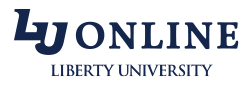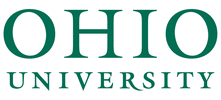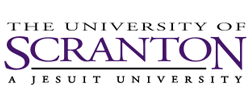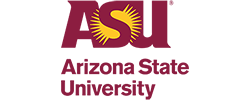 <!- /mfunc feat_school ->
To tackle the tasks of healthcare administration, you'll need an Associate's, Bachelor's, or Master's degree in the field. There are several ways to evaluate programs. Look through each school's curriculum to ensure that it prepares you for the type of administrator role that you want to pursue. If you have started a degree already, you can check to see if your credits will transfer to the schools you're considering. It can also be beneficial to look at the school's reports of previous classes to see how many people graduate on time and how many graduates work in the field.
Healthcare Administration Education in Massachusetts
There are 14 healthcare management schools in Massachusetts. These schools offer a great mix of degree levels, so you can reach your goals no matter what your current education level is. Two of these schools—Boston University and Suffolk University—are accredited by the Commission on Accreditation of Healthcare Management Education.
As you begin your educational journey to becoming a healthcare manager, take advantage of the resources offered by local professional groups. Joining healthcare groups can help you build a strong network of professional contacts. The American College of Healthcare Executive of Massachusetts is one of the largest organizations in this area. Another prominent organization is the Massachusetts Hospital Association.
Throughout the course of your degree, you'll learn various management skills and how to use them in a healthcare setting. One of the biggest topics you'll cover is healthcare law; this can show you how to make sure your organization is legally staffed at all times, what is legally required of each type of healthcare organization, and how to minimize liability. You may also address human resources, including how to interview, hire, and let go of personnel. The school's curriculum will likely touch on evidence-based care and how to change healthcare policies as new evidence comes out.
Outlook for Healthcare Administration Careers in Massachusetts
The state of Massachusetts has some of the most well-known medical institutions within its borders, making this an excellent place to further your education with a healthcare administration degree. This degree utilizes your work experience in the healthcare field to help you build leadership skills that are needed at universities, research institutions, medical consulting firms, and other healthcare employers.
The statewide trend for healthcare management indicates substantial growth, amounting to a 10% increase in jobs between 2018 and 2028. The median income for a Massachusetts medical manager is an impressive $118,750 per year.
Your experience is extremely valuable in this industry. Find out how you can use it in a management role by reaching out to healthcare administration programs in Massachusetts.
The average salary for a healthcare manager in Massachusetts is $136,930; this is over $18,000 more than the national average. It's important to also consider the cost of living in Massachusetts when looking at average salaries.
2020 US Bureau of Labor Statistics salary figures for Medical and Health Services Managers.
Job growth projections sourced from the Massachusetts Economic Research Department and published in the U.S. Department of Labor-funded Long Term Occupational Projections (2018-2028) database. The US Bureau of Labor Statistics expressly refers users to this source for state-specific job market data. Salary figures and job market projections reflect state data, not school-specific information. Conditions in your area may vary. Data accessed September 2021.
2020 Medical and Health Services Manager Estimated Job Openings
Health Administration Schools
{{ school.SchoolName }}
See more programs