Healthcare Management Degree Online
As a hospital or practice administrator you have one of the most important roles in health care. You are the manager and director of a complex network of doctors, specialists, nurses, vendors, accountants and more. All the workings of a hospital or practice fall under the realm of your responsibility. You can find yourself working in any size hospital, private care facility, treatment center or health clinic. It is never too late to get your hospital administration degree, or healthcare administration degree through one of the available healthcare schools.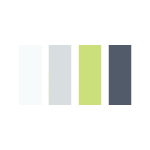 Healthcare Management Job Description
The hospital or practice administrator is in charge of the operation of the health care facility. In essence, you oversee all the departments that make up your facility including accounting, nursing, medicine, dining and more. At a small outpatient clinic, you are likely to have to cover more duties but will also have more one-on-one contact with patients and staff. At a large hospital, with many departments, you might find yourself operating within a team of hospital administrators, each of you responsible for your respective departments.
Regardless of the size of your facility, your day will include a wide range of tasks. You might have a morning breakfast meeting to review a fundraising drive, followed by a sit-down to go over facility budget with your accountants, along with a number of other meetings. Overall, you will be balancing everything from staff concerns to patient care and finances.
What is Healthcare Management? Healthcare Management Requirements
In the past most hospital and practice administrators were doctors or nurses who were promoted into a management role. Now preparation for these positions includes a master's in health administration, or a healthcare services management degree, along with years of health care and management experience. Typically administrators at larger facilities must have a background in business and hold a Master of Business Administration in health administration, or some sort of healthcare management degree. These degrees allow future administrators to understand the business side of health care. A hospital or practice administrator must be able to see their facility holistically, both from the medical perspective and from the business perspective.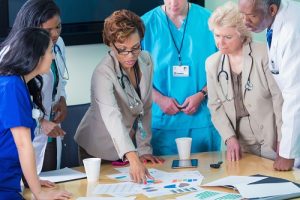 Healthcare Business Management Trends
Hospital administrators can't just be focused on the bottom line, in fact they are now the public face of their organization and as such are expect to be available and "on top of their game" at almost all times. You can easily find healthcare business administration degrees either through online healthcare management degree programs, or on a traditional healthcare admin school campus to find the best program to pursue your goals.
Top Health Administration Schools
{{ school.SchoolName }}
See more programs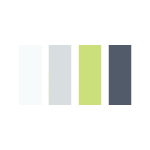 Additional Health Administration Schools
Alabama
Alaska
Arizona
Arkansas
California
Colorado
Connecticut
Delaware
District Of Columbia
Florida
Georgia
Idaho
Illinois
Indiana
Iowa
Kansas
Kentucky
Louisiana
Maine
Maryland
Massachusetts
Michigan
Minnesota
Mississippi
Missouri
Nebraska
New Hampshire
New Jersey
New Mexico
New York
North Carolina
North Dakota
Ohio
Oklahoma
Oregon
Pennsylvania
Rhode Island
South Carolina
South Dakota
Tennessee
Texas
Vermont
Virginia
Washington
West Virginia
Wisconsin