The Complete Guide to Healthcare Scholarships
Healthcare administration serves one of the largest and most vital industries in the United States. It's a necessary part of hospitals, nursing homes, physician's offices, government and public policy, and more.
Because this field requires a high level of expertise, many healthcare administration students earn a master's degree or higher; but for some, it can be challenging to afford these degrees. Find out how scholarships, grants, and fellowships can help make your healthcare administration education more affordable.
<!- mfunc feat_school ->
Featured Programs:
Sponsored School(s)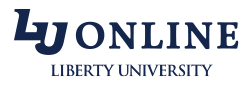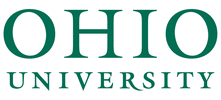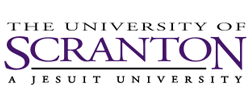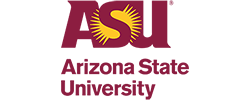 <!- /mfunc feat_school ->
Scholarship List for Healthcare Administration Students
Undergraduate
Graduate
Minority
Health Information Technology
Healthcare Management
Where to Find Scholarships, Grants, and Fellowships
Before you start looking for ways to fund your education, it's important to understand the difference between the different types of aid.
A scholarship will apply funds toward your tuition payments and costs. Most are merit–based and don't need to be repaid.
A grant will apply funds toward your tuition payments and costs. Most are need-based and don't need to be repaid.
A fellowship allows you to receive funding while pursuing specific academic interests. Many are prestigious and competitive. Some may require you to take additional steps beyond submitting an application, like getting nominated, being interviewed, or also making a presentation.
Many need and merit-based scholarships require you to apply for federal student aid by completing the FAFSA form. The information you provide on your FAFSA application helps determine how much aid you're eligible for.
Once you decide on a specific school and program, contact their financial aid office. They can provide more information about what scholarships, grants, and fellowships are available from the school.
Healthcare administration groups can also be a helpful source for scholarships. These groups can be found at the national and regional level. Here are some examples of American healthcare organizations:
Many scholarships and grants are available to those willing to take the time to look for them. There are many groups that provide scholarships for women, minorities, military veterans, LGBTQ students, students with disabilities, and students of color pursuing a career in healthcare administration.
Many colleges and universities maintain their own scholarship and grant lists. If you have a specific school in mind, check their website to see if they have one. The financial aid office can also let you know about aid options available through the school or through the healthcare administration department.
If you're looking for fellowships, FREIDA™ is an online database that includes programs accredited by the Accreditation Council for Graduate Medical Education (ACGME).
How to Win Scholarships
Here are some tips to help you improve your chance of winning a healthcare administration scholarship:
Dig deep, and research the scholarship sponsor. Look for their mission statement in the "About Us" section of their website. What values or skills are important to them? Make sure to address those areas in your application.
Volunteer at a healthcare facility in your local community. Many healthcare administration scholarship sponsors are looking for healthcare volunteer experience.
Google yourself. Make sure your online presence is professional. Clean up your social media. Delete inappropriate posts and photos.
Answer the optional questions on the application. This will show your initiative.
Apply to as many scholarships as you can. Even small scholarships, when combined, can add to your funding. Smaller scholarship offerings often have fewer applicants, and that alone can increase your chances of getting one.
Apply to essay contests. Contests can increase your odds of getting funding.
Proofread everything several times. Spelling and grammar mistakes are a big no-no. You don't want to miss an opportunity because of a misspelled word or a poorly structured sentence.
Most programs require you to write an essay as part of your application. Schools will use it to find out what makes you special and sets you apart from other applicants.Write about what's important to you. Highlight your unique qualities that are an advantage in a healthcare administration career. Show why you deserve the scholarship.It's also important to be honest. Explain your motivation. Include your career goals. Tell the scholarship committee why you want the money, and what you plan to do with it. 
You may also be required to submit a resume with your scholarship application that outlines your accomplishments and the most positive traits about you.
If they don't require a resume, adding one may help you get an edge if they allow you to submit additional materials.Try to keep your resume to one page. If you don't have a lot of work experience, list volunteer and community service. You can also list your activities in student organizations, clubs, sports, and other extracurriculars.
Grants and Fellowships for Healthcare Administration
Grants and fellowships help you fund your education and gain valuable professional experience. They are opportunities to study or conduct research. Grants can be offered by the federal or state government, individual schools, or private institutions.
Federal grants are usually need-based but may be available to those planning on entering a public service career or contributing to a specific area of research. Examples topics of research may include:
Environmental Health
Occupational Health
Public Health
Health Communication and Information Technology
Health Policy and Healthcare Delivery
Fellowships are programs that often act as a transition for graduate students into healthcare management. Many universities, colleges, corporations, non-profits, foundations, and government agencies award fellowships.
Fellowships usually last between 12-24 months, under the guidance of senior healthcare administrators and leadership. They generally come with paid stipends, and sometimes also with benefits like healthcare and housing.
Many healthcare administration fellowships provide practical experience through administrative "rotations." Rotations allow students to apply knowledge from the classroom to real-life situations. They allow fellows to experience a full range of practices in healthcare administration within hospitals and clinical settings. They also expose students to areas of the organization that develop their leadership, critical thinking, and problem-solving skills.
No two administrative fellowships are the same, and many fellowships allow students to customize their own experience. Examples of rotations may include:
Administrative Services
Finance
Human Resources
Research Administration
Education Administration
Management Engineering
How to Win Grants and Fellowships
Applications for undergraduate and graduate healthcare administration grants and fellowships can be a daunting process. They often require quite a bit of paperwork, such as transcripts, letters of recommendation, essays, and proposals. Make sure you get started on your application early so you have plenty of time to gather the required documents.  
Also make sure you take your time. Carefully read and understand all the requirements. Most aid applications also have strict submission deadlines, so make sure you don't miss them.
Any required written proposal must explain what you want to accomplish and why you're the right candidate for a grant or fellowship. They'll look for highly motivated applicants with demonstrated leadership, knowledge, and passion. Your proposal needs to prove that you have thought through how you will contribute to their program.
Here are some tips to help you improve your chance of winning a healthcare administration grant or fellowship:
Keep it simple. Demonstrate your knowledge, but avoid unnecessary buzzwords.
Set the right tone. Keep your writing professional, but make sure you don't lose your individual voice. Be yourself, but be professional, and include your unique ideas.
Share your accomplishments, but be totally honest. It can be hard to be modest when you're supposed to be sharing your achievements. But make sure you don't veer away from the truth. It's okay to brag a little, but keep the tone humble and be accurate.
And again, proofread everything several times.
If you've submitted a solid application with an intriguing proposal, that may lead you to interview with the program administrators and review committee. Here's how to prepare for the interview:
Dress as professionally as you would for a job interview.
Review all the information you have gathered about the program.
Review your application to the program.
Be prepared to answer questions about your education and experience so far, and your proposal.
Be prepared for questions about you, too. The committee may also ask some general questions about you to see how you respond and get a sense of your character.
Make sure to have questions of your own to ask. Asking questions is a good way to demonstrate your curiosity and critical-thinking skills.
Of course, you'll be nervous, but try to relax. Be natural. Don't over-rehearse your presentation. Let your authentic personality shine.
There is plenty of funding available for undergrads and graduate students who want to pursue an education in healthcare administration. Start your search early and keep your options open. There is a wide range of options to help make your healthcare administration education more affordable.
<!- mfunc feat_school ->
Featured Programs:
Sponsored School(s)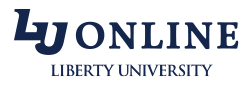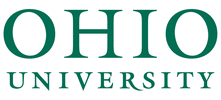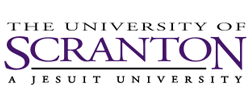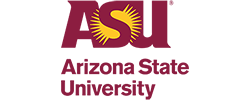 <!- /mfunc feat_school ->