Health Informatics
If you are interested in improving health systems and health outcomes and are adept at designing technology, health informatics could be the perfect career for you. This growing field—which is at the crossroads between information technology (IT) and medicine—is changing the way the medical field functions and shares information. If you want to be at the forefront of this revolution, read on to learn about the field, its salary and growth potential, educational requirements, and resources to help you in your career.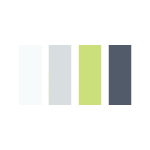 What Is Health Informatics?
As it is a relatively new field, health informatics is ever-evolving. However, the goal remains the same: to deliver medical data and improve information systems in healthcare organizations for better or more efficient healthcare. Health informatics may include designing enterprise software, storing and extracting medical information in databases, and measuring the impact of IT on health outcomes.
Health informatics is also referred to as clinical informatics, medical informatics, or health information systems. It can be seen as "defining the science, the how and the why, behind health IT," according to the Centers for Disease Control and Prevention (CDC).
Health informatics involves not just the creation of technologies and systems but also sifting through data to find what's essential, delivering the data so healthcare staff and patients can access and understand it, and advocating for the use of technology for information sharing within healthcare organizations.
There is some overlap between health informatics and health information management, but the two disciplines are distinct. Health informatics focuses more on the interface of health data systems and people or processes, whereas health information management is more about ensuring the availability of consistently categorized, quality data.
Why Is Health Informatics Important?
Think of a time when a general practitioner doctor referred you to a specialist, only for you to fill out the same forms you did for your general practitioner plus additional ones relating to your situation. Then, the specialist read through your information during your appointment, perhaps limiting your time to ask questions. Did you think, "Shouldn't this have all been sent over and analyzed before I got here?" Health informatics strives to eliminate this problem by creating systems of information-sharing, allowing doctors to focus more on patient care.
Additionally, on the patient level, health informatics has created safe ways for patients to view their health records online and visit their doctors via telehealth appointments without risking HIPAA violations.
Not only does health informatics improve patient care for individuals, but it also permits doctors to share information at large. If data is entered into a system accessible to those throughout the medical field, healthcare providers can better research previous cases and discover treatments and use that information to help their patients.
What Does a Health Informatics Professional Do?
Many healthcare informatics professionals work in healthcare facilities such as hospitals, medical groups, or insurance companies. Other health informatics managers work for technology companies—for example, private consulting firms that provide technology services or strategic IT advice to health organizations.
Job duties vary as widely as job titles in the field of health informatics, which can include everything from health information systems manager or database analyst to software consultant and knowledge manager. Responsibilities can include designing, developing, and maintaining IT systems that house health records and other patient care data; applying data management practices to ensure that accurate data sets are analyzed, and establishing processes for data entry and management to maintain data quality. Health informatics managers also keep on top of changes in technology and laws to ensure their locations are meeting standards and recommend improvements.
Although some health informatics managers work in policy development, this area is not all that common for people in the profession. Those who do choose this path communicate with healthcare professionals, technology companies, and lawmakers to create regulations that work both in practice and under HIPAA.
Health Informatics Manager Salary and Job Outlook
There are two fields recognized by the Bureau of Labor Statistics under which health informatics managers could fall: medical and health services managers and computer and information systems managers. Salary and growth information for both are below, alongside those for medical records and health information technicians—entry-level positions in this field—as many managers begin there and work their way up via experience and additional education.
| | | |
| --- | --- | --- |
| Career | 2019 Median Salary | Projected Job Growth |
| Medical and Health Services Managers | $100,980 | 18% |
| Computer and Information Systems Managers | $146,360 | 11% |
| Medical Records and Health Information Technicians | $40,350 | 11% |
All data from the Bureau of Labor Statistics (2020). Projected job growth is for 2018 – 2028.
Additionally, PayScale—where individuals, rather than businesses, report salaries—shows clinical informatics managers averaged $94,206 per year as of May 2020.
How Do I Become a Health Informatics Manager?
Anyone with an aptitude for data and technology and an interest in healthcare may be able to work as a health informatics manager—if they complete the appropriate education.
Do I Need Medical Training to be a Health Informatics Manager?
While you don't need medical training to be a health informatics manager, many find it helpful. For instance, Dr. Danny Sands of the Society for Participatory Medicine stated that he trained in health informatics while working as a medical doctor because he had seen firsthand how these technologies could empower medical professionals and patients. If you're currently a medical professional, you'll be in good company if you choose to transition. If you're not, you can still succeed in this field with health informatics training.
Associate Degrees in Health Informatics
Associate degrees in health informatics are often Associate of Applied Science (A.A.S.) degrees in health information management. Earning an A.A.S. allows you to work in entry-level careers as a medical records specialist or a health information technician. A.A.S. programs take an average of two years and may include courses like:
Health record content and structure
Law and ethics in healthcare
Medical billing and coding
Bachelor's Degrees in Health Informatics
To work in higher-level health informatics, you need a bachelor's degree. Some pursue a bachelor's in nursing with a focus on informatics. Others earn bachelor's degrees in fields like computer technology or public health. However, many schools offer degrees specifically in health informatics, typically Bachelor of Science (B.S.) degrees in health information management or healthcare administration with a focus on informatics or information. Those with bachelor's degrees can earn higher-level positions than those with associate degrees, though many in managerial positions have master's degrees.
Bachelor's programs take about four years of full-time work to complete, and many in this field are available online. You may take courses like:
Data management
Healthcare ethics and law
Information technology
Medical terminology
Software in healthcare
Master's Degrees in Health Informatics
Master's degrees in health informatics include Master of Health Informatics (MHI), Master of Science in Health Informatics (MSHI), Master of Science (M.S.) in Applied Health Sciences Informatics, M.S. in Biomedical and Health Informatics, and Master of Business Administration (MBA), among others. Master's degrees allow you to more easily earn management positions. These programs can often be completed entirely online and take around two years of full-time study. Coursework may include advanced versions of the bachelor's classes, plus:
Artificial intelligence
Communications systems management
Computer programming
Healthcare IT administration
Leadership
You will likely complete a capstone project rather than a thesis. A capstone will usually be a portfolio showing you can effectively create and manage health informatics systems.
Graduate Certificates in Health Informatics
Usually offered online, graduate certificates are for those who may or may not have master's degrees in informatics but want to specialize in the field. Some programs allow you to take coursework concurrently with a master's, some after a master's, and others require a completed master's and a minimum amount of work experience. You may also be able to earn a certificate if you're a nurse or doctor. These certificate programs typically take one year and include classes like:
Data management
Introduction to health informatics
Medical records and terminology
Project management
Research methodologies
Doctorates in Health Informatics
In most cases, you don't need a doctorate to work in health informatics management. However, if you hope to work in academia, research, or policy, you may want to take this step. These programs include Doctor of Philosophy (Ph.D.) degrees in areas like healthcare information systems or information technology management, Doctor of Business Administration (DBA) in healthcare management, Doctor of Nursing Practice (DNP) in informatics, and Doctor of Computer Science.
Completion time varies based on the type of program and institution. Some, like the DNP in Informatics Leadership at American Sentinel University, can take as little as 28 months. However, the average Ph.D. takes four to six years, including time spent on a dissertation.
Since there are so many types of doctorates, the only standard courses you can expect are advanced information technology and informatics, research methods, and communication.
Health Informatics Management Certification
Licensure and certification requirements will vary based on your position and location. A few common types are:
American Board of Preventative Medicine Clinical Informatics Certification
To earn this certification, you must have a medical license, medical degree, and an ABMS member board certification.
AMIA Health Informatics Certification (AHIC)
The American Medical Informatics Association will be rolling out its certification in 2020. This is for those who don't qualify for the American Board of Preventative Medicine certification above.
Informatics Nursing Certification (RN-BC)
Registered nurses can earn this certification to work in nursing informatics.
Health Informatics Resources
Top Health Administration Schools
{{ school.SchoolName }}
See more programs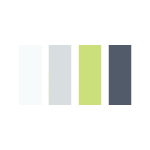 Additional Health Administration Schools
Alabama
Alaska
Arizona
Arkansas
California
Colorado
Florida
Georgia
Illinois
Indiana
Iowa
Kansas
Kentucky
Louisiana
Maine
Maryland
Massachusetts
Michigan
Minnesota
Mississippi
Missouri
Montana
Nebraska
New Jersey
New Mexico
New York
North Carolina
Ohio
Oklahoma
Pennsylvania
Rhode Island
South Dakota
Tennessee
Texas
Virginia
Washington
Wisconsin
Pennsylvania