Health Informatics Programs and Degree Breakdown
Health Informatics Programs and careers within Medical informatics, the application of advanced computer technologies to organize medical information in complex databases, is a rapidly advancing field offering excellent job opportunities in research. Medical informatics researchers and research assistants work to find the best ways to organize the massive amounts of information handled by health care industry facilities, from hospitals to insurance companies. By developing more efficient and effective means of presenting and processing medical research and patient data, medical informatics researchers play a huge part in the industry.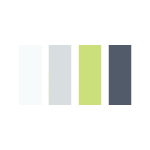 Health Informatics Job Description
The exact responsibilities of a medical informatics researcher or assistant depend largely on where he or she works, and what type of research he or she is involved in. A medical informatics researcher working at a university might be helping to develop new technologies needed to organize clinical research data, while a medical informatics researcher employed as a consultant may provide feedback on medical data management technology being developed by a software company. No matter what, medical informatics researches and their assistants will be spending a lot of time working with computers and software systems, figuring out how best to handle the wealth of data in health care.
Health Informatics Requirements
Those interested in starting a career in medical informatics research will most likely need at least a bachelor's degree. Those interested in conducting independent research will need a PhD. Since medical informatics researchers balance both the health care and technology industry, a degree reflecting both these fields is best. Many health administration programs offer medical informatics tracks. Degrees in computer science and mathematics are also applicable. As with most research positions, medical informatics researchers are most likely to start their careers as research assistants, providing support to more-experienced researchers. With more advanced qualifications and extended experience, research assistants can later go on to conduct research of their own.
Check out each degree option for Health Informatics
Health Informatics Career Outlook and Trends
Career opportunities in medical informatics research are expected to be excellent in coming years. The health care industry in general will experience growth and with the added pressure for fully electronic record keeping in medical facilities, those interested in medical informatics research should be able to find jobs without difficulty. If you are entering the field at the associate's degree level, you can expect to earn a mean annual wage of $37,710 as a medical records or health informatics technician (BLS, 2013).
According to the U.S. Bureau of Labor Statistics, the mean annual wage for a Health Service Manager, a category that includes Health Informatics, is $101,340 annually. Competition for jobs can be tough and both education and experience are crucial.The trend toward a paperless health care system, backed by the government, will continue to transform the medical industry. Needless to say, the increased emphasis placed on fully integrating technology into medical record keeping is good news for informatics professionals who will find the future job market more than friendly.
Top Health Administration Schools
{{ school.SchoolName }}
See more programs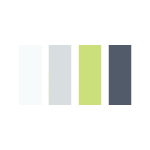 Additional Health Administration Schools
Alabama
Alaska
Arizona
Arkansas
California