West Virginia Health Administration Degree Programs
West Virginia has a growing need for skilled health administrators that are willing to tackle problems in the state's healthcare system. This state has many rural communities that are far from regular healthcare institutions, which means that it's incredibly important to keep residents as healthy as possible.
To find healthcare administration degrees offered to students in WV, check out the listing below. We recommend requesting information from the schools you're interested in to begin with. The process of choosing from the healthcare administration degree programs starts with learning more about your options.
<!- mfunc feat_school ->
Featured Programs:
Sponsored School(s)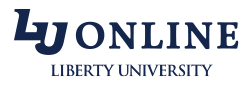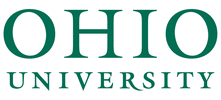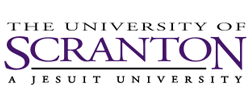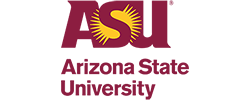 <!- /mfunc feat_school ->
The state also borders several large metropolitan areas including Pittsburgh and Washington, D.C., making it ideal for people who enjoy both rural and urban living. Charleston is the capital and largest city, and it is home to many health care facilities. Health administrators in West Virginia are responsible for reaching out to people in need and making sure that their institutions run smoothly and efficiently.
Earning your West Virginia healthcare administration degree may allow you to help both staff members and patients navigate this new age of healthcare. Healthcare costs may be slightly higher than in previous years due to healthcare legislation. However, healthcare organizations have seen an uptick in business due to more people having health insurance.
There's pressure from both the state and the federal government to improve healthcare quality in North Carolina. Your health administration education can prepare you for the research and implementation skills needed in healthcare quality. The state recently received $600,000 to boost healthcare quality.
Healthcare Administration Education in West Virginia
There are several degree choices that you can look into from healthcare administration schools in WV. Health care management and business administration are among the major concentrations, and programs are located throughout the state. You can request additional information about healthcare administration degrees from any of the schools on our site, simply by clicking on the schools you want to know more about.
When it comes to healthcare administration degree programs, an Associate's degree is the shortest option. This degree only takes two years; however, it may restrict you to lower-level management positions. Bachelor's degree programs, which take two additional years and go more in-depth, may prepare you for mid-level management positions. Those that want to get as much education as possible can complete a Master's degree after earning a Bachelor's degree.
Some of the classes you take may focus on the field of healthcare and what you need to know to thrive in this industry. Commonly required healthcare courses include Epidemiology, Community Health, Healthcare Research and Statistics, and The U.S. Health System. With these courses, you can more effectively communicate with healthcare employees.
Other classes in your curriculum will likely focus on the management aspect of your career. You may take classes similar to Healthcare Finance, Organizational Leadership Theory, Human Relations Management, Financial Management, and Health Information Management. These courses culminate in an internship or practicum experience, during which you can start making connections with local employers.
Since healthcare is such an important field in West Virginia, it's no surprise that there are many scholarships available for those who want to make a difference in this field. The College Foundation of West Virginia has the West Virginia Health Sciences Scholarship, which awards 15 scholarships to aspiring health professionals each year. Scholarships are available through the West Virginia Health Care Association. Each scholarship is worth $750.
Outlook for Healthcare Administration Careers in West Virginia
Changing the field of healthcare in West Virginia means changing the quality of life for the millions of people living in the state. While the Affordable Care Act has inevitably changed operations all across the country, it has particularly impacted West Virginia. Thousands and thousands of residents can now pay for and access care for the first time ever. Now, however, medical institutions have to keep up with this demand.
Healthcare executives are responsible for navigating this transition successfully.
In general, job growth in medical management is promising, with an expected 15% increase in job openings between 2018 and 2028. In West Virginia, medical managers claim a median income of $97,420 per year.
If you are ready to explore new career options and create positive change within West Virginia, healthcare administration is where you need to be. Healthcare administration programs in West Virginia can help you get started.
2020 US Bureau of Labor Statistics salary figures for Medical and Health Services Managers.
Job growth projections sourced from WorkForce West Virginia and published in the U.S. Department of Labor-funded Long Term Occupational Projections (2018-2028) database. The US Bureau of Labor Statistics expressly refers users to this source for state-specific job market data. Salary figures and job market projections reflect state data, not school-specific information. Conditions in your area may vary. Data accessed September 2021.
2020 Medical and Health Services Manager Estimated Job Openings
If you are ready to explore new career options and create positive change within West Virginia, healthcare administration is where you need to be. Healthcare administration programs in West Virginia can help you get started.
Health Administration Schools
{{ school.SchoolName }}
See more programs