Health Administration Careers
Hospitals, healthcare systems, nursing homes, and long-term care facilities are complicated operations, often having many departments and large, diverse staffs. In addition to providing healthcare, these facilities need to run smoothly and efficiently—and hundreds of thousands of healthcare administrators are hired to do this.
This page is a tool that will help you understand your career choices and give you a feel for exactly what it is you'll do as a health administrator. You'll learn about the different types of degrees that are available and which career paths will be open to you with each type. You'll learn about the varied healthcare organizations that might employ you, job descriptions for some of the most popular careers, and what you can expect to earn once you start working.
Don't worry, this page isn't a long, wordy thesis on the state of the industry. Rather, it provides easy-to-read tables and charts to help you find the information you need.
Types of Health Administration Degrees
Health administration degrees are available at every level. As with most degrees, they demand different time commitments and qualify you for different career opportunities. This table provides an overview of the four possible degrees, who they're intended for, how long they take to complete, and where in the workforce they can land you once it's time to start shopping around resumes.
Health Administration Job Description
Health administrators work in such a wide variety of settings for so many different organizations and entities that there is no one single overarching job description. There are, however, some basic, fundamental duties and responsibilities that are common to most healthcare administrators.
Maintaining smooth day-to-day operations across your facility or department
Budgeting and allocating resources
Searching for and mitigating inefficiencies in the facility's operations and functions
Managing and preparing for growth and change in your company and the industry as a whole
Serving as a communication bridge between patients, staff, and leadership
Soliciting and responding to concerns or questions from doctors, nurses, technicians, researchers, and other key personnel
Developing and implementing strategies that benefit the overarching vision and mission of your healthcare facility
Steering business development and planning marketing and advertising
Conducting regular evaluations and performance reviews and acting on the results of those reviews (this could mean re-training any staff who aren't meeting performance standards or offering more responsibility or promotion consideration to the who exceed standards)
Vetting, hiring, training, and managing staff
Coordinating with third-party entities like insurance companies and outside specialists
Conducting market analysis to identify trends and changes in revenue drivers
Coordinating between departments or specialties, such as research and clinical divisions
Maintaining records, managing data, and protecting the integrity and confidentiality of both
Developing and recommending cost-saving strategies
Keeping up with and implementing changes in regulations or laws that govern the industry
Ensuring that patient records and insurance information are up to date
Managing and preparing for fluctuations in patient volume
Ensuring compliance with internal policy, ethical standards, and legal requirements
Keeping track of inventory for medical and office supplies, devices, and machines
Developing and implementing talent retention programs
Creating, implementing, and tracking quality standards in terms of both the level of care and delivery of services
Preparing reports and making presentations
Creating work schedules
Creating staffing protocols and contingencies to guard against department shortages in case of an emergency or unforeseen event
Health Administration Careers
This table provides a quick and easy glimpse about potential careers, job descriptions, earnings, and education levels.
In some cases, you'll see more than one degree for a single occupation. That's because some of the careers you'll read about are completely different experiences from one environment, from one industry segment, and even from one facility to the next. Some of these job titles, for example, are mid-career positions that only require a bachelor's degree but that you're likely not going to land as your first job out of college. The same job title in a different setting or sub-field might require a working professional and college graduate to go back to school and earn a master's degree in order to be considered for the position. In many cases, significant experience in the field is a prerequisite, no matter the degree you hold.
Salary data accessed 8/8/2019
Which Health Administration Career Option Is Right For Me?
There are many career options, as the previous table shows, and determining the right one involves a number of considerations. Do you want to focus mostly on running organizations and managing staff? Are you interested in being involved in patient care and making medical decisions? Do you want to avoid positions that involve numbers? Or, does cultivating and leveraging relationships and interdepartmental, inter-agency, and community networking appeal to you?
To help you consider which career might be best for you, we have developed a table offers a snapshot of some of the most popular careers. Of course, there are exceptions for each career, but the information will provide you a general idea of what each career might entail.
Top Health Administration Schools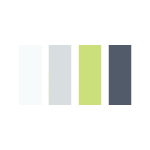 Below, Rachel George, Chief Operating Officer for Cogent Hospital Management Group, shares her tips for recognizing and avoiding burnout as a healthcare administrator.