Ohio Health Administration Degree Programs
In the Midwest, healthcare is a big part of life. Many people live in rural farming communities that are a fair distance away from the nearest clinic, so it's important for the quality of care to be high at every single organization. In Ohio, many medical organizations depend on health administrators to ensure that facilities including nursing homes, clinics, and hospitals operate efficiently and provide patients with high quality care.
<!- mfunc feat_school ->
Featured Programs:
Sponsored School(s)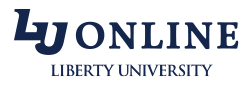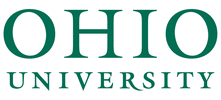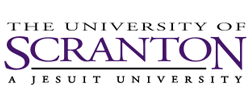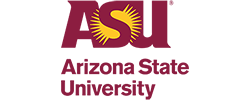 <!- /mfunc feat_school ->
Health care workers make up a large portion of Ohio's workforce. Ohio has plenty of choices for you when it comes to healthcare education. You can find a variety of healthcare administration degree programs, including online healthcare programs and MBA programs. Ohio has several healthcare administration degree options, so choose those you are interested in below and request more information to get started in this essential medical career.
Health administrators must possess a variety of different skill sets to be successful. As an example, you may need to come up with strategies and hiring plans to handle the state's growing number of patients. The rate of Ohio residents with health insurance has increased significantly in recent years. For healthcare organizations, this means more income, more patients, and a greater range of services needed. But it also means more staff recruitment, hiring and training. You can gain the skills you need by earning your health admin degree, either on campus or online. Healthcare programs are available across the state to help you on your way.
In addition to private insurance numbers growing, the amount of people served by Medicaid in Ohio is increasing. In a health administration program, you can learn about billing procedures, covered care, and Medicaid qualifications. Whether you end up managing an entire institution or a department, your expertise in this area can be invaluable to your employer.
Healthcare Administration Education in Ohio
Ohio has many different schools offering healthcare administration degrees. Some of the degree specialties offered at schools in Ohio include health informatics, policy and administration, long term care administration and public health.
Because of the varied selection, Ohio is a great place to earn your degree, whether it be a Bachelor's of Science in Health Care Administration or a Doctorate in Public Health. You can also find a way into healthcare administration by completing one of the MBA programs in Ohio, as the economics of healthcare figure largely into effective management.
When you start looking into health administration programs in Ohio, you'll realize that they cover many different skills: management, budgeting, staff hiring, healthcare knowledge, and marketing, to name a few. Plan on spending at least four years in school to earn a bachelor's degree that will prepare you for low-level and mid-level management positions. A master's degree, which may be required for higher-level positions, typically takes an additional two years.
There are also a number of schools that offer online healthcare programs in Ohio, where you can earn your degree. These programs may make it easier for you to attend school and work at the same time. For instance, Ohio University offers a Master's in Healthcare Administration Degree online. It is strictly designed for professionals who are trying to either change careers or advance their career. Like many others, Ohio University's MHA is 100 percent online. To find out more about how you can earn your healthcare administration degree, request information from the school listings on this page.
Some of the courses in your curriculum are based on the wellness theories and basic knowledge required in healthcare. Classes in this category include:
Health and Health Systems
Health Economics
Legal Considerations in Healthcare
S. Healthcare System
Plan on learning how healthcare works behind the scenes, what role you may play in your career, and what you should expect from your staff.
Other courses require you to learn by gaining practical experience, either in or out of the classroom. Such courses include Healthcare Delivery Design and Innovation, Healthcare Marketing and Strategy, Business Planning and Strategy in Healthcare, and Healthcare Project Management.
You can develop your skills and comfort level in the field of healthcare in many different ways. Your school may require you to complete an internship, which allows you to get experience and start networking at a local healthcare facility. In addition, you could research current issues in health administration, enhancing your own knowledge base.
As an Ohio student, you may be able to apply for a wide range of scholarships. The Ohio Health Care Association awards scholarships of between $2,000 and $12,000. These scholarships favors those who want to work in long-term care. The Ohio Health Information Management Association also hosts a scholarship program.
Outlook for Healthcare Administration Careers in Ohio
A degree in healthcare management is surprisingly versatile. In addition to the expected hospitals and clinics that hire healthcare administrators, there are many employers that tangentially or directly relate to healthcare and require executives who understand the intricacies of this industry.
Advancing your career with a healthcare administration degree may prepare you for high-level positions in health insurance companies, medical consulting firms, and law firms that focus on medical malpractice.
In general, you may find that job growth in Ohio is positive. A 14% increase in healthcare management jobs is forecast between 2018 and 2028. The median salary for a medical manager is $94,350 per year. Of course, your salary depends on how much prior experience you have in this industry and how much responsibility you have as a manager.
If you're ready to take your career to a new level, contact healthcare administration programs in Ohio today.
2020 US Bureau of Labor Statistics salary figures for Medical and Health Services Managers.
Job growth projections sourced from the Ohio Office of Workforce Development and published in the U.S. Department of Labor-funded Long Term Occupational Projections (2018-2028) database. The US Bureau of Labor Statistics expressly refers users to this source for state-specific job market data. Salary figures and job market projections reflect state data, not school-specific information. Conditions in your area may vary. Data accessed September 2021.
2020 Medical and Health Services Manager Estimated Job Openings
If you're ready to take your career to a new level, contact healthcare administration programs in Ohio today.
Health Administration Schools
{{ school.SchoolName }}
See more programs