Vermont Health Administration Degree Programs
In Vermont, the future appears to be great for healthcare managers. According to O*Net, medical managers in Vermont may enjoy a 20% boost in demand through the year 2022. The average salary for a professional in this field is $92,500 per year, which is in line with national averages (O*Net, 2015).
Are you ready to commit yourself to the healthcare industry? If you are, healthcare administration programs in Vermont are ready to help you get there.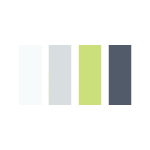 Job Growth for Health Administrators in Vermont
According to the Vermont Department of Labor, healthcare administrators demand will grow to 20% between the years 2012 through 2020, with an even slightly higher increase for the Southern part of the state.
Data from 2012 showed ambulatory medical facilities were employers for 28% of health administrators within the state. This was easily the single greatest source of employment for the industry in Vermont. 23% were hospital employees, 12% worked in nursing homes and/or residential facilities, along with the remaining 7% being federal or state employees working in government positions.
2020 Medical and Health Services Manager Estimated Job Openings
Health Administration Schools
{{ school.SchoolName }}
See more programs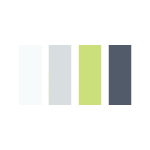 Additional Health Administration Schools in Vermont
Arizona
California
Colorado
Connecticut
Delaware
District Of Columbia
Florida
Georgia
Hawaii
Idaho
Illinois
Indiana
Iowa
Kansas
Kentucky
Maine
Maryland
Massachusetts
Michigan
Minnesota
Mississippi
Missouri
Nebraska
New Jersey
New Mexico
New York
North Carolina
North Dakota
Ohio
Oklahoma
Oregon
Pennsylvania
South Carolina
South Dakota
Tennessee
Texas
Utah
Vermont
Virginia
West Virginia
Wisconsin