Associates in Health Administration Programs
What Can an Associate's Degree in Health Informatics Do for You?
It is amazing how much goes into the daily operation of any healthcare institution. So much work happens behind the scenes that patients often have no idea how much work is being done to ensure that their information is properly processed and handled, that they are getting billed accurately, and that their care providers are getting the right information for diagnosis and treatment.
Health informatics is one of those specialties that few people stop to think about.
Working in health informatics means learning how to properly collect, process, store, and analyze electronic health information. This is an extremely crucial task, as violating HIPAA can lead to huge fines and sanctions for institutions and care providers.
<!- mfunc feat_school ->
Featured Programs:
Sponsored School(s)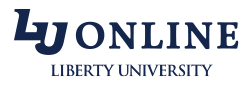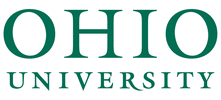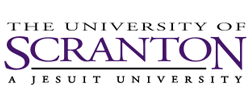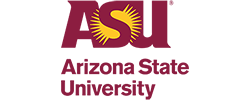 <!- /mfunc feat_school ->
Completing an Associate's degree in health information technology can help you develop an understanding of the core concepts, techniques, and theories used in health informatics. Earning your Associate of Applied Science in health information technology degree from an accredited school may even allow you to earn the credential of Registered Health Information Technician (AHIMA, 2015).
If you are interested in working in a rapidly growing healthcare specialty, check out our list of health informatics schools below and contact the schools that interest you to request more information.
What Do Health Informatics Associate's Degree Programs Entail?
An Associate's degree is the shortest type of program available for health informatics, so you can expect to complete your training fairly quickly. At a minimum, Associate's degree programs must have 60 credit hours, however, many schools require closer to 70 credits. Attending school full-time may allow you to complete your degree in four to five semesters.
In general, completing an Associate's degree in health information management is less expensive than completing a Bachelor's degree. First, you only have to pay for two years of schooling, rather than four. On top of that, Associate's degree programs are often offered at community and technical colleges, which tend to have lower tuition rates than public or private colleges and universities.
The courses you take are designed to prepare you for the complexities of handling sensitive healthcare information and utilizing it ethically and legally. Your curriculum may include classes like the following:
U.S. Healthcare System
Electronic Health Records
Healthcare Workflow Processes
Quality Improvement
Health Organization Management
Health Information Systems
Through the AHIMA Foundation, the same organization that awards certification in this field, you can apply for financial aid. These awards are based on merit, so a history of great academic performance is beneficial. Associate's degree students can apply for scholarships of $1,000 each.
What Can I Do With an Associate's Degree in Healthcare Informatics?
The field of health informatics is evolving all the time, allowing professionals to accomplish a number of impressive tasks. A recent success in this field involved healthcare informatics professionals who created an app that helps children with Hepatitis C monitor their health and be more active in their healthcare (Healio, 2015). Depending on the needs of your community and where you become employed, you may get the chance to work with specific diagnoses or communities.
After completing your education and earning the RHIT credential, you can start looking for work as a medical records and health information technician. According to O*Net, the average salary in this field is $35,900 per year (2015). Job growth at this level is very promising—by the year 2022, a 22% boost in job openings for health informaticists is expected throughout the country (O*Net, 2015).
With an Associate's degree, you can start your education in the fast-growing healthcare industry with a minimum of schooling.
Use our list of schools below to contact Associate's degree in health informatics programs and get started on your new career path.
Health Administration Schools
{{ school.SchoolName }}
See more programs