Dental Office Manager Job Description
Over the last 60 years, the number of Americans going to the dentist has risen as more families recognized the importance of a healthy smile and good oral health. Nearly two-thirds of all adults visited the dentist at least once in 2013, compared to just one-third of adults in the mid-1950s.
As the size of dental businesses has increased, so has the role of the dental office staff. A qualified Dental Office Manager can be an indispensable asset for today's dental practices as they strive to satisfy current patients and to attract new ones.
There is more to running a dental practice than just medical knowledge. A well-trained dentist could be the best in the community and yet still have little expertise in the business aspects of running a practice. That is where skilled dental office management can make a difference. The office manager may play a part in the office's finances and budgeting, insurance and billing, staff hiring and supervision, marketing and patient satisfaction efforts.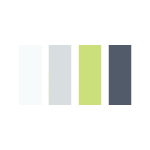 A growing number of educational options are available to prospective dental office managers. A variety of trade schools, community colleges and technical programs offer programs in Dental Office Administration either online or on campus. Some schools offer Associate's degrees after one or two years of study. Other schools or professional organizations have programs leading to a certificate in dental office administration. Dental assisting programs provide you with the appropriate training to successfully perform dental office manager duties in a professional and efficient way. To find the schools and programs that are available, look through our site and request information for the programs that interest you. You can also find dental office manager salary and career information below.
Dental Office Manager Curriculum
The curriculum in dental office manager programs prepares students to take the lead in administering and overseeing daily operations at a busy dental office. As a dental office manager, job description duties will require office training, supervisory skills, legal knowledge, and some background in the field of dental health. Most programs will require at least a high school diploma or GED for admission.
Office training may include classes such as keyboarding, office software applications, computer usage, quality customer service, employee scheduling, and front office procedures. Students also may take courses specific to the industry, such as dental office terminology, dental billing and coding, and the principles of dental insurance. Many programs also require students to take courses in psychology, workplace behavior and/or employee supervision.
Dental office managers also must be prepared for the legal and ethical mandates of the job, so courses in business law, medical ethics, and records management may be part of the program. You will also need to be familiar with federal work safety regulations and with privacy laws such as the Health Insurance Portability and Accountability Act (HIPAA).
In addition to these job-related courses, students in Associate degree programs also are likely to have general education requirements. These may include mandatory classes in subjects such as English, communication, natural sciences, the humanities, and math.
Some continuing education options also are available for managers in the dental field. The American Association of Dental Office Managers offers a variety of virtual classes from the novice level through advanced administration, using a webinar and online format. Certificate programs in the field are offered through the Dental Assisting National Board.
Employment as a Dental Office Manager
A dental office manager is responsible for coordinating a wide range of activities within a dental practice. The manager may spend some work hours coordinating billing and accounts receivable, scheduling employees, filing insurance claims, and conducting other business functions. Staff supervision, recruiting, and hiring also are likely to be among the manager's daily duties. In addition, a manager may be responsible for marketing and public relations functions. In all of these roles, the manager should be an excellent customer service liaison for patients who visit the office.
Although most graduates in the field will work in private practice, some may also choose to work in related occupations such as dental product sales, medical coding, or health information systems.
The dental office manager salary can vary based on the size and location of the practice as well as other factors. Specialized education may be beneficial for those seeking higher pay. The U.S. Department of Labor Statistics doesn't report specific pay rates for dental office managers. However, it listed the median pay for health and medical services managers at $90,940 in 2013. The report indicated that managers in smaller offices earned less on average than those in larger practices.
The U.S. Bureau of Labor Statistics does not record statistics about employment levels specifically for dental office management. However, the number of medical and health service managers is projected to grow by 23 percent through the year 2020. This increase is much faster than the average for other job categories.
Since the number of dentists also is projected to increase more quickly than other occupations through 2020, the job options for dental office managers appears to be promising. With the right educational background, a student can get the training needed to pursue a career in this interesting field.
To learn more about how you can become a Dental Office Manager by earning a specific degree, take a look at the programs below. Once you have found the schools that interest you, contact the schools you might be interested in attending.
Top Health Administration Schools
{{ school.SchoolName }}
See more programs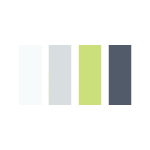 Additional Health Administration Schools
Alabama
Alaska
Arizona
Arkansas
California
Colorado
Connecticut
Delaware
District Of Columbia
Florida
Georgia
Idaho
Illinois
Indiana
Iowa
Kansas
Kentucky
Louisiana
Maine
Maryland
Massachusetts
Michigan
Minnesota
Mississippi
Missouri
Nebraska
New Hampshire
New Jersey
New Mexico
New York
North Carolina
North Dakota
Ohio
Oklahoma
Oregon
Pennsylvania
Rhode Island
South Carolina
South Dakota
Tennessee
Texas
Vermont
Virginia
Washington
West Virginia
Wisconsin