Alaska Health Administration Degree Programs
Whether you're talking about a hospital, nursing home, or medical clinic, Alaska healthcare institutions rely on strong management to ensure that patients get the treatment they deserve. This is especially true in Alaska, where the population is spread out and certain populations have little access to medical care. With a background in healthcare and the appropriate training, you could enjoy a rewarding career in health administration.
To earn your degree in healthcare administration in AK, you will want to review all of the health administration certification and degree options first. Select the schools from the list below, including those that offer online options, and request information from those you're interested in.
<!- mfunc feat_school ->
Featured Programs:
Sponsored School(s)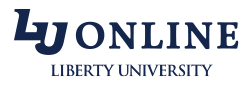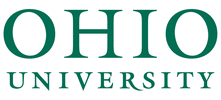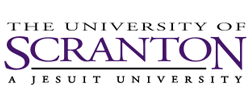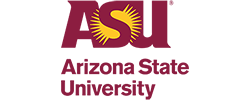 <!- /mfunc feat_school ->
As a result of recent changes in healthcare access and delivery, health care professionals are in need across the country. Alaska is slated for strong job growth in the industry, with an estimated 8.3 percent growth in medical and health services management positions anticipated over the next decade. The need for medical and health administrators in Alaska ranges from rural areas to the state's larger cities, such as Anchorage and Juneau.
Earning your healthcare administration degree in Alaska can position you at the forefront of the healthcare landscape, and you can find health administration programs in Alaska from this page. Many of the featured schools offer online options for study, which may be especially helpful if you live outside of the major cities in the state.
Alaska's Department of Labor and Workforce Development reports the state's health care industry has grown steadily over the past two decades and that it's expected to stay that way going forward. In 2021 Alaska Business reported the healthcare industry was one of the state's fastest growing sectors.
A 2020 article in the Anchorage Daily News detailed how more than 12,000 people enrolled in DenaliCare and Denali KidCare, the state's Medicaid program, over the previous year. That brings the total number of enrollees to nearly 233,000.
An aging population, growing market, and healthcare-friendly legislation are all driving demand in Alaska's healthcare market, and that extends to a favorable situation for healthcare administrators.
Healthcare Administration Education in Alaska
The educational path you take to becoming a medical services manager depends on your current level of education. If you are looking into your first degree, consider earning a Bachelor's Degree in Health Administration. This degree can qualify you for low-level to mid-level administrative positions. A master's degree is an option if you already have a bachelor's degree. With a master's degree, you can take on high-level management positions in healthcare.
Early courses may teach you about the American healthcare system and the various roles that administrators play. Courses in this group include Overview of the U.S. Health System, Financial Management in Healthcare, and Healthcare Statistics and Research.
From there, you can start learning more about the policies and laws that affect healthcare. You may take courses like Healthcare Policy, Health Information Management, and Laws in the Field of Healthcare. These courses give you the background knowledge you need to study staff management in classes like Organizational Development and Management Skills in Healthcare.
It's important to realize that hands-on experience will likely be a major part of your education. Schools in Alaska often require you to complete a field-based learning course and an executive residency. These experiences may take place in different institutions, allowing you to gain experience in various settings.
Studying health administration may open up many scholarships for you, particularly since healthcare is going through so many changes in Alaska. The Alaska Native Tribal Health Consortium offers many scholarships, particularly for those that want to improve healthcare conditions for the Alaskan Native population. The Bristol Bay Area Health Corporation awards the Richard Tilden Health Education Scholarship, which is worth up to $1,000 per year.
Healthcare administration programs in Alaska are available from the associate's to the master's level, and both campus and online programs can be found. Some of the different degrees available include Health Information Management, Health Services Administration and Public Health.
State-specific scholarships in Alaska include the Gaining Early Awareness and Readiness for Undergraduate Programs, the AlaskAdvantage Education Grant Program, and the Eklutna, Inc. Scholarship and Grant program.
Outlook for Healthcare Administration Careers in Alaska
Alaska faces a number of unique healthcare problems that require specialized knowledge and experience. With a healthcare administration degree, you may be able to use your skills in rehabilitation centers, public health programs that provide care to rural or remote populations, or research institutions at medical facilities.
As the healthcare industry of the United States undergoes one of the most massive periods of change in its history, it is clear that the need for experienced administrators may continue to climb. An 8.3% jump in medical management jobs throughout the state is forecast between 2018 and 2028.
In this region, management professionals in healthcare tend to earn fairly competitive salaries. The 2020 average income for a health services manager in Alaska is $122,430 per year. This is over $3,000 higher than the national average.
You can expand your career and strengthen Alaska's healthcare industry by continuing your education. Contact healthcare administration programs in Alaska for more information.
Request information from the schools here to learn more about earning your healthcare admin degree!
2020 US Bureau of Labor Statistics salary figures for Medical and Health Services Managers.
Job growth projections sourced from the Alaska's Department of Labor and Workforce Development and published in the U.S. Department of Labor-funded Long Term Occupational Projections (2018-2028) database. The US Bureau of Labor Statistics expressly refers users to this source for state-specific job market data. Salary figures and job market projections reflect state data, not school-specific information. Conditions in your area may vary. Data accessed September 2021.
2020 Medical and Health Services Manager Estimated Job Openings
You can expand your career and strengthen Alaska's healthcare industry by continuing your education. Contact healthcare administration programs in Alaska for more information.
Request information from the schools here to learn more about earning your healthcare admin degree!
Health Administration Schools
{{ school.SchoolName }}
See more programs