South Dakota Health Administration Degree Programs
South Dakota, one of the most remotely populated states in the entire country, has many challenging and diverse healthcare needs. The state has large cities, rural communities, and reservations that all need high-quality, affordable healthcare. As a health administrator, you can help address the state's healthcare situation.
We have taken the time to list all of the healthcare administration schools in South Dakota, in an effort to save you time while looking for a health administration degree. Request additional information from the schools below to learn more.
<!- mfunc feat_school ->
Featured Programs:
Sponsored School(s)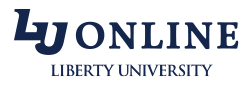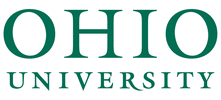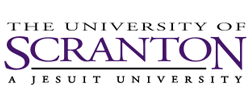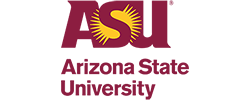 <!- /mfunc feat_school ->
South Dakota may be best known for its giant landmark, Mount Rushmore, but there is much more to the state than this tourist attraction. The South Dakota economy is built on the service industry, with health care making up a large portion. Sioux Falls is the health care hub in the state. South Dakota has a large Native American population, most of whom live on reservations. There are many efforts to improve health conditions on reservations in the state, and this is one of the biggest areas of focus for the health care industry.
In addition to tackling typical healthcare situations, administrators in this state may help handle societal issues. For example, healthcare workers in South Dakota are also trained to identify and help human trafficking victims. As a health administrator, you may have to build connections with local advocacy groups and law enforcement organizations to help address these and other public health issues in South Dakota.
Healthcare Administration Education in South Dakota
American healthcare is going through massive changes, and the process isn't expected to be over for several years. Health administrators are needed to help health organizations and agencies navigate these changes. A new South Dakota rural health program has started to place physicians throughout South Dakota. Administrators can help organizations seamlessly transition to this new program.
When you start your health administration degree in this state, you can benefit from networking opportunities offered by local associations. Major healthcare associations in South Dakota include the South Dakota Medical Group Management Association and the South Dakota Chapter of the Healthcare Financial Management Association.
Succeeding as a health administrator requires a diverse set of skills and a deep knowledge of healthcare, law, and finance. It's clear that you need a multifaceted education to tackle these tasks. If you're interested in a low-level or mid-level management position, you may be interested in a four-year Bachelor's degree. For those who have an undergraduate degree or want to pursue high-level positions, a two-year Master's degree may help you further your understanding of health administration.
Many of the courses you take may center around South Dakota healthcare finance. As a health administrator, you may need to budget for an entire organization, allocate money to different departments, decide employee salaries and raises, and utilize windfalls appropriately. Courses in this area include Healthcare Financial Management, Healthcare Finance, and Budgeting for Non-Profit Organizations.
Other courses you take may focus on staff management and retention. Good staff members that love their job can help your organization meet its goals! Staff management courses include Organizational Behavior and Leadership, Healthcare Human Relations Management, and Human Resources for Healthcare.
There are many grants and scholarships available for health administration students. If you're willing to commit to a specific employer after graduation, you may be able to receive tuition assistance. Sanford Health funds a variety of scholarships, including the Heart of Tomorrow Scholarship. Another local employer that has health administration scholarships is Avera Care. This organizations awards five scholarships of $2,000 each. If you live in Sioux Falls, consider applying for scholarships through the Sioux Falls Area Community Foundation.
Outlook for Healthcare Administration Careers in South Dakota
Healthcare institutions in South Dakota face a number of challenges, including figuring out how to provide care to remote communities, reservations, and other areas that are typically underserved by conventional options. Figuring out how to solve these problems and implementing plans to do so is an excellent way to improve the quality of life for residents in South Dakota. You can develop the multifaceted set of skills needed in this field by earning a degree in healthcare administration.
One of the many benefits of getting started in this field is the positive job outlook. A 10% swell in healthcare management jobs is projected between 2018 and 2028. In addition, this field often pays very competitively. The median salary in South Dakota is $101,320 per year.
As you prepare to begin your career, you may find that there are many healthcare employers in South Dakota. Some of the state's largest health administration employers include Carex Health Brands, Take Care Health System, and Aegis Therapies.
The field of healthcare management needs strong, dedicated professionals. Find out how to become one of them by requesting information from healthcare administration programs in South Dakota.
2020 US Bureau of Labor Statistics salary figures for Medical and Health Services Managers.
Job growth projections sourced from the South Dakota Department of Labor and Regulation and published in the U.S. Department of Labor-funded Long Term Occupational Projections (2018-2028) database. The US Bureau of Labor Statistics expressly refers users to this source for state-specific job market data. Salary figures and job market projections reflect state data, not school-specific information. Conditions in your area may vary. Data accessed September 2021.
2020 Medical and Health Services Manager Estimated Job Openings
The field of healthcare management needs strong, dedicated professionals. Find out how to become one of them by requesting information from healthcare administration programs in South Dakota.
Health Administration Schools
{{ school.SchoolName }}
See more programs