Disease Prevention Degrees: What you need to know
Several types of jobs exist in the field of health promotion and disease prevention. These jobs allow you the opportunity to help people lead healthier lifestyles through a variety of programs and initiatives. The Office of Disease Prevention (ODP) at the National Institutes of Health cites the responsibility leaders in this field to assess, facilitate, stimulate and disseminate research about health promotion practice and disease prevention programs to improve public health.
Earning an advanced degree in this specialty field of healthcare administration can prepare you for working in a variety of exciting positions, as roles exist across the healthcare industry that require extensive knowledge in health promotion and disease prevention management. Performing research and educating the public about best health practices is essential to maintaining a healthy population base. If you know this is a route you'd like to pursue further, take some time to review the disease prevention programs and health promotion degree options we've compiled.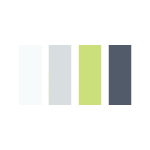 Your work in this vital field can positively affect millions worldwide. Whether you work with local children to prevent obesity, with Diabetes prevention at a national foundation, or in an international program to minimize the spread of infectious diseases such as Ebola, your efforts can make a significant impact on public health.
To learn more about expanding your education in order to make a difference in this compelling and essential field of research and action, request program information from the schools that offer the health promotion and disease promotion degree options you are interested in.
Disease Prevention and Health Promotion Practice
Health promotion and disease prevention careers cover such a wide range of options, the job descriptions pertaining to these areas can vary greatly from position to position. The one thing that remains constant is the emphasis on guiding individuals and groups toward a healthier lifestyle. At its heart, this type of healthcare career focuses on determining and disseminating the strategies that prevent people from getting sick, and which aid individuals in becoming healthier day by day.
Some jobs in this field require working with outpatients as they recover from acute illnesses, teaching them how to care for themselves in the best way possible. Others jobs are more research oriented and focus on designing and investigating community based health interventions that reduce disease rates and improve health outcomes. You may work one-on-one with patients, or you may work as a part of a local, national or international group, utilizing research and analysis to determine how to best promote health. Though the specifics of each job within this field can vary widely, the ideas of improving health and helping people are pervasive throughout.
Disease Prevention and Health Promotion Programs Nationwide
While several schools across the country offer degrees in a health promotion degree, many jobs in health promotion and disease prevention management accept applicants with any type of Master's Degree in Public Health or even Nursing. You can find a listing of all the degree options below that can help you get started in this field. Select the schools and programs that match your skill set and interests, and then submit a request for information to get program details.
Disease Prevention and Health Promotion Manager Career Outlook
According to the U.S. Bureau of Labor Statistics, the median annual wage for a Health Service Manager, a category that includes Disease Prevention, is $101,340 (2013). Competition for jobs can be tough, making both education and experience important if you are looking into this field. A solid track record of work in health-related positions goes a long way in convincing an employer that you are right for the job, and demonstrates your past successes and achievements.
As the world continues to become more mobile, and as cultural influences continue to cross borders, Disease Prevention Managers and Researchers are becoming even more essential in maintaining health.
Job trends seem to reflect this, with an anticipated growth rate much faster than average predicted within the coming decade (BLS, 2012). According to the U.S. Bureau of Labor Statistics, 2012 data, the job growth rate for Medical and Health Services Managers is expected to increase by 23 percent through 2022. This reflects not only the need for this type of heatlthcare professional, but also speaks to the potential job security you may find as you enter and expand your role within this sector of healthcare administration.
Health has become a big topic in corporate culture in the United States, with many companies actively promoting healthier practices among employees, even offering incentives for participation. This emphasis on preventative health and widespread health promotion efforts will likely continue, especially as cost containment remains a focus in U.S. healthcare. As a degree holder with specialty education in how to design, administer and evaluate health promotion programs, you may be able to find your niche amidst several different options.
It is likely that you may be able to find positions within insurance or pharmaceutical companies, with academic research entities, among private health promotion agencies, in hospitals and outpatient facilities, and within healthcare non-profits. Regardless of where you decide to apply, you will be better prepared to reach your career goals if you have obtained a well-rounded education.
To begin the push to further your own education within the field of Health Promotion and Disease Prevention, take a look at the schools listed below. There are a wide variety of health promotion degree options available, ranging from a Bachelor's degree in Public Health and Biomedical Data Management to a Doctor of Public Health in Epidemiology PhD degree. You can achieve your goals using several different educational routes. The most important step is to research programs well so you can determine which school can best meet your educational needs.
Top Health Administration Schools
{{ school.SchoolName }}
See more programs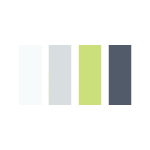 Additional Health Administration Schools
Alabama
Arizona
Arkansas
California
Colorado
Connecticut
District Of Columbia
Florida
Georgia
Hawaii
Idaho
Illinois
Indiana
Iowa
Kansas
Kentucky
Louisiana
Maine
Maryland
Massachusetts
Michigan
Minnesota
Mississippi
Missouri
Montana
Nebraska
Nevada
New Hampshire
New Jersey
New York
North Carolina
Ohio
Oklahoma
Oregon
Pennsylvania
Rhode Island
South Carolina
South Dakota
Tennessee
Texas
Utah
Virginia
Washington
West Virginia
Wisconsin