Maryland Health Administration Degree Programs
If you are prepared to step into this essential role in Maryland, there are several healthcare administration programs to choose from. Once you have found a few that interest you, and match your interests, submit a request for information directly to the schools to obtain program materials. From there, you can decide which route is best for you, and best for the healthcare system in Maryland.
<!- mfunc feat_school ->
Featured Programs:
Sponsored School(s)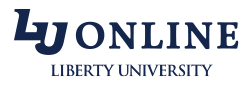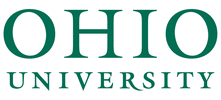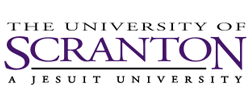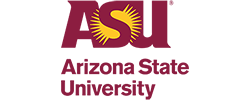 <!- /mfunc feat_school ->
Maryland, like most other states in the nation, stands to benefit from an influx of highly educated healthcare administrative personnel. While the state is similar to others in this way, the payment delivery system within Maryland is unique. According to the Centers for Medicaid and Medicare Services (CMS), Maryland operates the nation's sole all payer hospital rate regulation system. This model is unique, and is designed jointly to improve the quality of healthcare services in the state while simultaneously reducing costs. This is aligned with national priorities for healthcare reform, and requires the dedication of hundreds of well-educated healthcare administrative professionals across the state.
It's also good to know that, in an effort to counteract its shortage of healthcare professionals, Maryland has enacted the Health Personnel Shortage Incentive Grant Program. This program is aimed to distribute funding to post-secondary institutions in the state. Consequently, those interested in an education or career in medical and health services administration should find plenty of funding opportunities in this East Coast state.
Healthcare Administration Education in Maryland
Maryland offers a wide variety of healthcare administration programs, ranging from certificates to add to your current degree, to Master's and PhD level routes. If you are just starting out in this field, you will likely want to get a Bachelor's degree to start. Many of the skills you need to succeed in this field include high level business and management knowledge, an understanding of healthcare delivery and operations, as well as financial abilities, as budgeting and reimbursement are topics of great relevance in healthcare today.
Earning your Bachelor's in Healthcare administration in Maryland should take around four years, and will consist of general education courses, along with specialized learning outcomes that prepare you for leadership within different healthcare facilities. You will receive the training noted above, along with courses such as; Healthcare Ethics, Personnel Management, Diversity and Cultural Competence in Healthcare, Quality Improvement Processes, Theories of Total Quality Management, Accounting and Healthcare Policy and Reform.
If you are planning to enroll in a Master's or PhD level healthcare administration program, you can plan to spend anywhere from 2-6 years completing it, depending upon your enrollment status and previous education level. Earning an advanced degree in health admin is a great way to work your way up to the top, whether it be in a governmental agency, in academia, or in the management hierarchy of a healthcare facility.
If you need help paying for school, you can complete a FAFSA, which is the Free Application for Federal Student Aid, in order to determine your eligibility for federally backed funding. You can also check out these options: Edward T. Conroy Memorial Scholarship Program for Maryland residents, Maryland Graduate and Professional School Scholarships, Maryland Senatorial Scholarships, Maryland Educational Assistance Grants, and Howard P. Rawlings Guaranteed Access Grants.
Outlook for Healthcare Administration Careers in Maryland
With its proximity to Washington DC, Maryland is a state that has been heavily affected by federal changes in healthcare legislation. In fact, many new statutes and laws are rolled out in Maryland for testing. Use your career experience in the medical industry to earn a healthcare administration degree and impact the future of the field at nursing homes, hospitals, and other healthcare employers.
Overall, the future of healthcare administration appears stable in Maryland. Job growth in the state is forecast to lead to the creation of over 1,750 jobs per year between 2018 and 2028, a 20% increase. The median salary for a Maryland medical manager, $118,520 per year, is significantly higher than the national average.
Institutions all over Maryland are dependent on healthcare executives and administrators. Become one of them—request information from healthcare administration programs in Maryland.
2020 US Bureau of Labor Statistics salary figures for Medical and Health Services Managers.
Job growth projections sourced from the Maryland Office of Workforce Information and Performance and published in the U.S. Department of Labor-funded Long Term Occupational Projections (2018-2028) database. The US Bureau of Labor Statistics expressly refers users to this source for state-specific job market data. Salary figures and job market projections reflect state data, not school-specific information. Conditions in your area may vary. Data accessed September 2021.
2020 Medical and Health Services Manager Estimated Job Openings
Institutions all over Maryland are dependent on healthcare executives and administrators. Become one of them—request information from healthcare administration programs in Maryland.
Health Administration Schools
{{ school.SchoolName }}
See more programs