Gerontology Degree Programs for Long Term Healthcare
As a nursing home administrator or Gerontologist, choosing from all the Gerontology Degree Programs will be the first step in your journey. You will find yourself working with almost everyone in the health care system, from doctors, specialists and nurses to patients and their families. Nursing homes provide care for those who are not able to care for themselves. A position managing a nursing facility brings with it a wide-range of responsibilities from overseeing the day-to-day operations of the nursing home to dealing with patient concerns.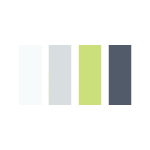 Gerontology/Long Term Care Job Description
Your daily routine as a nursing home administrator will be anything but routine. Depending on the type of facility, your responsibilities can include training staff, attending board meetings, planning budgets, arranging employee schedules, and organizing community outreach. As a nursing home administrator, you will hold a high-profile role that demands effective communication. You must be flexible and able to adapt to a variety of tasks and patient needs.
Gerontology/Long Term Care Requirements
Finding a position in nursing care administration depends on an intersection of experience and education. Administrators are expected to have at the least a bachelor's degree in a field such as health administration. Since job responsibilities can include so many different tasks, knowledge of everything from finance to gerontology is helpful.
In addition, nursing home administrators must demonstrate experience in health care management. Education can also include a master's in nursing and/or health care administration. In some cases requirements can vary. Most nursing homes are private, so in some respect they determine their own rules for what constitutes a good administrator.
Gerontology/Long Term Care Career Outlook
As with most careers, the salary range for a nursing home administrator is dependent on experience, education and facility. But, as a general rule, nursing home administrators can expect to make a mean annual wage near $101,340, comparable to many other medical and health services management positions, as reported by U.S Bureau of Labor Statistics (2013). A master's degree can help you approach the higher end ranges of salary.
In addition to boasting high salary and growth opportunity, nursing home care is also expected to expand as an industry . It's no secret that the US population is aging and as a result jobs related to gerontology will be more needed than ever.
Gerontology/Long Term Care Trends
Opportunities in nursing care are expected to continue to growl in response to changes in the population. As the numbers of elderly increase, a variety of health care professions are expecting to see a surge in opportunities. Nursing home management is one of those professions.
Top Health Administration Schools
{{ school.SchoolName }}
See more programs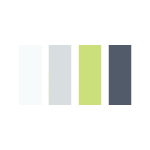 Additional Health Administration Schools
Arizona
California
Connecticut
Florida
Georgia
Illinois
Iowa
Kansas
Maine
Maryland
Nebraska
New York
Ohio
Oklahoma
Texas
Utah