Careers in Assisted Living and Long-Term Care Administration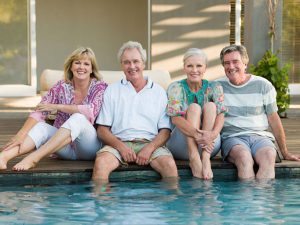 It's not a surprising one, though; researchers and industry professionals have been watching this particular issue coming down the pike for decades now, driven by the demographic phenomena of the Baby Boom: a dramatic spike in the global birthrate between 1946 and 1964, 76 million in the United States alone.
Over the years as they have grown older, Boomers have caused spikes in college attendance, driven global economic markets, and re-shaped American culture. Now, with complete predictability, they are bulging up against the limits of the retirement and geriatric care facilities all across the country. When experts talk about the health demands of an aging population, this is exactly who they are talking about.
<!- mfunc feat_school ->
Featured Programs:
Sponsored School(s)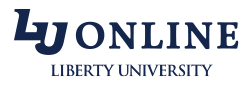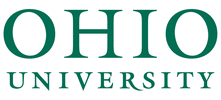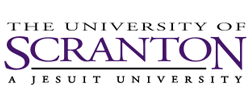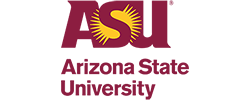 <!- /mfunc feat_school ->
Boomers have enjoyed advantages over prior generations in both health and wealth that have seen them reaching retirement age in better physical and financial shape than any generation before them. By 2030, all Boomers will be over the age of 65, and estimated to still be more than 70 million strong.
But, and possibly to their great surprise, even Boomers aren't immortal or immune to the ravages of age. Today, the eldest among them are experiencing declines that require more intensive medical care in dedicated nursing facilities, and their cohort are sure to follow.
Boomers are changing long-term care in America in more ways than just numbers, though. Also known as the "Me Generation," they have higher expectations for independence, amenities, and even decor.
But seniors are also remarkably vulnerable, something that was horrifically demonstrated during the opening waves of the COVID-19 pandemic, as nearly half the deaths from the first wave were linked to long-term care facilities. Protecting that population without turning those facilities into prisons became, and remains, a vital job with enormous importance to society as a whole.
It's a challenge that nursing home administrators will have to meet alongside providing high standards of care for higher numbers of people… and likely with less money to do so. With healthcare costs rising and the number of providers not increasing quickly enough to keep up with demand, USC's Sol Price School of Public Policy estimates as many as 50 percent will be unable to afford their own healthcare expenses… right as the country's Medicare trust fund runs dry in 2033.
Your education, experience, and creativity will all be on the line working in gerontological healthcare administration.
Nursing Home Administrator Job Description: What Jobs in Long-Term Care Administration Look Like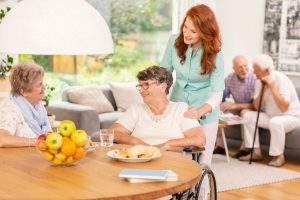 Working as an administrator in a nursing home or long-term care facility combines all the excitement and romance of running an apartment building with the thrills of hospital management. You can have it all: dealing with leaky plumbing, tenants who are late on their rent, and adrenaline-packed midnight cardiac emergencies.
But, in all seriousness, the job offers some interesting and engaging benefits that most healthcare admins in other specialties will never experience.
That's because, by their nature, long-term care facilities form communities. Residents and staff alike get to know one another on a level that most healthcare encounters just don't allow. You'll see the same groups of residents having coffee down in the dining room every morning, and sometimes you will join them. Familiar faces will be in the halls at all hours, whether they are your reliable staff or long-time residents. For rehabilitation center administrators, you can experience the satisfaction of contributing to the recovery of patients who you will get to know well during their stay. There is a kind of satisfaction that comes with this job that can be hard to beat in healthcare circles.
Running Long-Term Care Facilities Requires Energy and Innovation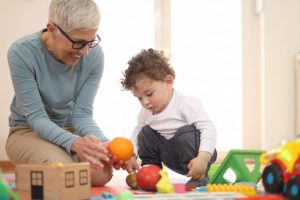 The changing face of gerontological care has transformed these tightly-knit communities. They are no longer the grim, dreary nursing homes of yesteryear. Gerontologists have been building evidence over time that keeping seniors active, social, and mentally engaged offers all kinds of benefits in both longevity and quality of life. Senior housing facilities are now places that are full of activities and art, from Wii-bowling league competitions to painting classes.
At places like Seattle's Providence Mount St. Vincent nursing home, geriatric care has been combined with child care, putting seniors and preschoolers together in a way that has offered benefits to both groups. And more and more nursing homes are adopting a transitional approach to senior living, such as at Living Care communities, where seniors may begin in independent living settings in their own apartments and transition, as they require more assistance and medical attention, through phases of assisted living and even skilled nursing facilities within the same community… maintaining their social networks and relationships along the way.
Much of the responsibility for developing and rolling out these innovative programs is going to be on you. You'll need skills in public relations, networking, community engagement, and general wheeling and dealing to put them together. You'll have to know how to run meetings with resident committees, unions representing staff, provider groups, and community groups.
Long-term care facility administrators also have the opportunity to engage with healthcare professionals of all stripes, coordinating inpatient and outpatient care with physicians of many different specialty areas.
Like all healthcare administration jobs, there is a healthy amount of paperwork to deal with every day. And you will find the same important responsibilities on your plate as in any other health facility:
Human resources – Staffing is a constant consideration in long-term care facilities, both because of the huge demand and well-documented shortages of healthcare professionals, but also because of the high ethical and moral standards required in any facility with patients who have diminished mental capacities. You'll need to find and hire the best people, and you'll need to retain and motivate them using what you've learned in school.
Regulatory compliance – Long-term care facilities are heavily regulated at both the state and federal levels. The Centers of Medicare and Medicaid Services have extensive and particular rules for many different types of long term care, and you can expect regular inspections by the governing agencies, sometimes with no notice.
Finance and budget – Juggling budgets is a constant challenge in nursing facilities, particularly as reimbursement rates have fluctuated and consolidation has put more and more facilities in the hands of a handful of for-profit corporations trying to eke out a profit. As one retired long-term care administrator put it, "You're expected to give Ritz-Carlton care at Motel 6 prices." It's not a job for someone who doesn't know their way around an Excel spreadsheet and who can't negotiate contracts.
There's one other constant to these positions: they are never boring!
How to Become a Nursing Home Administrator: Becoming Licensed as a Nursing Home or Residential Care Assisted Living Administrator
Most states require nursing home administrators to be licensed, and the majority of those licensing requirements include earning a bachelor's degree at a minimum. There are a handful of states where only an associate degree or even a high school diploma are adequate, but in practice any employer is going to expect you to have a four-year degree and plenty of relevant experience before they hire you for the role anyway.
There is a wide variation in other licensure requirements and in licenses themselves. While almost every state offers an NHA (Nursing Home Administrator) license, only about half require an RCAL (Registered Care/Assisted Living) license, and typically with lower requirements.

Complicating matters further, a new credential, the Health Services Executive (HSE) has been introduced that aims to increase licensing portability from state to state for administrators. But all states have different numbers of experiential hours required, from none to 800 (sometimes under supervision, sometimes not), different exams that are accepted, and different levels of education required. Some also have a minimum age requirement, usually between 18 and 21.
Most state licensing boards accept exam results and follow the guidance of the National Association of Long Term Care Administrator Boards, or NAB. NAB is the organization behind the HSE, and offers both study material and continuing education opportunities for administrators working toward or maintaining their NHA or RCAL. It also offers continuing education opportunities, which some states require for maintaining licensure.
The Education You Need in Gerontology and Long-Term Care Administration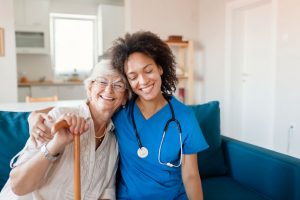 Administrators in these roles are expected to have at least a bachelor's degree in a field like healthcare administration, and preferably with some courses in long-term or geriatric care. In addition to licensure requirements, it's just the reality that no one wants to put their loved ones—or the administration of a multi-million dollar facility—in the hands of an administrator without the right education for the job.
You'll find a wide variety of program options that can pave your way into this part of the healthcare industry. While a major in healthcare administration itself is always a good start, you can also find many of those degrees available with specific concentrations available in gerontology or long-term care administration. Similarly, you can find bachelor's and master's degrees in gerontology with specializations in long-term care administration. And degrees in business or finance, particularly at the master's level, can be valuable from the management perspective, particularly when taken with a healthcare concentration.
You'll find that degrees at every level come with either an arts or sciences lean to them, like Bachelor of Arts or Bachelor of Science. The primary difference is in the emphasis of coursework they include. An arts program has more focus on liberal arts and a generalist education, while a science degree will focus on the hard sciences and coursework more specific to the job at hand. At the associate and bachelor levels, you can also find applied science degrees, which take a science education to another level entirely, serving almost entirely as career preparation with few or no generalist courses required.
Many degrees, at all levels, are now available in online formats, with some being hybrid and including some online and some on-campus work. Many students come to appreciate the kind of flexibility that comes with online classes, offering the option of studying from home, in your pajamas, at any hour of the day or night… in fact, you'll feel like you are already in a nursing home! All you will need is the Wii-bowling.
Associate Degrees for Gerontology and Long-Term Care Administration
It's still possible to start off on that path with a two-year associate program, however; associate degrees are commonly used to fulfill the first two years of requirements for a bachelor's, while launching you with some basic and essential office and administrative skills that can land you a front-desk or other low-level staffing job to earn some experience in the field. It's important to verify that the associate you earn will be transferable to the school where you plan to earn your bachelor's. Many regional schools have transfer agreements in place to verify this.
Although associate programs in long-term care are rare, they do exist. You are more likely, however, to find degrees in health services administration at this level.
Bachelor's Degrees for Gerontology and Long-Term Care Administration
These four-year degrees can be found that are specific to gerontology or long-term care, or that are offered in healthcare administration or health services with concentrations in long-term care. Either way, you'll get the bulk of your education in the kind of economic, financial, business, and ethical concepts that make up the core skillset for gerontological care administrators here. You'll also get extensive coursework in general education courses, such as English, math, social studies, and languages. These courses are far from a distraction, however; instead, they are designed to give you an important grounding in the liberal arts to improve your critical-thinking and problem-solving skills across the board.
Master's Degrees and Doctorates in Gerontology and Long-Term Care Administration
Many long-term care facility administrators come into the profession from the clinical side of the house. It's not unusual to find nursing staff who have found a taste for administration and gone back to school to get an education in management who ascend to high levels in the profession. In these cases, it's more common to look at master's degree programs, which offer the kind of specialized administrative education you need without going back over the kind of liberal arts courses required in a bachelor's program.
Master's programs tend to last around two years and take a focused and advanced view of the kinds of tasks required in nursing home administration. You can expect longer and more nuanced views of policy, finance, and general healthcare issues than you found at the bachelor's level, with more emphasis on leadership and business skills.
Doctorate Degrees and Doctorates in Gerontology and Long-Term Care Administration
The doctorate level means a PhD or DHA (Doctor of Healthcare Administration) degree, which are another two to three years of study. These represent the highest level of education in the field, with original research and thinking required, and the completion of a dissertation or doctoral project that can take up to a year to complete in itself. A PhD is aimed primarily at students going into research or policy roles, while a DHA is a more leadership-oriented degree designed for practicing administrators. However, there is considerable overlap between the two and either can land you positions near the top of the field.
Accreditation is Very Important in Gerontology and Long-Term Care Administration Education
Accreditation is the process by which independent organizations evaluate educational programs to ensure that their academic, administrative, and advertising all line up with the expectations of the larger community for what it means to earn an American college degree. It's one of the things that makes the American university system one of the finest and most highly respected in the world, and the general practice of accreditation is so common and accepted that most students don't even have to think about it—just about every university you've ever encountered holds at least a general regional accreditation from one of the seven agencies recognized by CHEA (the Council for Higher Education Accreditation) and the Department of Education to offer that validation.
In some fields, however, a general accreditation is only the beginning. For master's-level healthcare administration programs, you should also look for a specialty accreditation from CAHME, the Commission on Accreditation of Healthcare Management Education. Going beyond the basics, specialty accreditors further evaluate instructors, curriculum, and resources to determine whether or not they meet the unique requirements of the healthcare management community.
Similarly, NAB offers specialty accreditation to a handful of institutions based specifically on their programs in nursing home administration, RCAL, or HSE. Although NAB is not a CHEA-recognized accreditor, their oversight of the HSE qualification means that selecting a property accredited program can smooth your path to earning that status.
Nursing Home Administrator Jobs: Career Outlook in Gerontology and Long-Term Care Assisted Living Facility Administration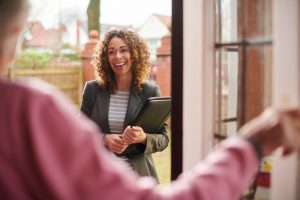 As long as Boomers are around, you don't have to worry much about your job prospects in nursing home administration. The current life expectancy for a 65 year-old as of 2010 extended for another 20 years according to Census Bureau projections. For a nursing home administrator starting their job today, that's probably about two-thirds of your entire career.
Nursing home administrators fall within the general Bureau of Labor Statistics category for medical and health services managers, which is expected to grow by a jaw-dropping 32 percent between 2019 and 2029. The entire industry is being driven by the same expansion in geriatric care as nursing home administration; long-term care facilities just happen to be right at ground zero, and your career there has every opportunity to be long and fulfilling.
Nursing Home Administrator Salary: Income Potential in Gerontology and Long-Term Care Administration
It can also be quite lucrative, despite the budgetary strains. BLS does track medical and health service manager salaries by industry, and found in 2019 that those managers working in nursing and residential care facilities earned $86,820, while those in skilled nursing facilities, had a mean annual wage of $97,300.
That number includes general line managers, however, which is effectively an entry-level position for graduates with a bachelor's degree and some limited experience in the field.
With greater experience, and often a master's degree or doctorate, you can fill roles such as general and operations management positions, which earned $114,120 as of 2019, or even become a chief executive, running the whole show, at $172,060.
It's good money in a rewarding position that you can count on for the long haul. And by taking on these important roles, you'll be benefitting your community as well as yourself.
Health Administration Schools
{{ school.SchoolName }}
See more programs