Mississippi Health Administration Degree Programs
Access to high quality healthcare may be hard to come by in the southern state of Mississippi. People that live in rural or remote locations often have little to no access to the state's top healthcare institutions, providing a challenge for administrators. If you're looking for a healthcare career that can significantly impact people's lives, you may be considering becoming a healthcare administrator. Your management skills, ability to organize healthcare workers and develop community wellness outreach programs may help provide Mississippi residents with the health services they need.
<!- mfunc feat_school ->
Featured Programs:
Sponsored School(s)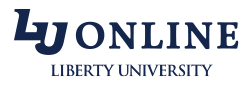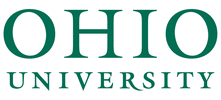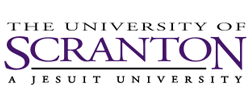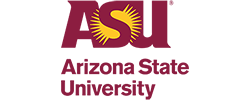 <!- /mfunc feat_school ->
By earning a healthcare administration degree, you may be able to spearhead new health initiatives. For example, DeSoto recently opened a community health center to provide low-cost care to those who may be uninsured or underinsured. These types of opportunities require solid leadership, and as a health care administrator, you may be able to implement similar programs, improving the state of healthcare in Mississippi.
Demand for health care professionals is high across the country and the southern state of Mississippi is no exception. Mississippi is especially in need of qualified health care professionals in its rural areas, which remain underserved. If you are prepared to earn your healthcare administration degree in an effort to help improve the healthcare delivery systems in Mississippi, you can find all the available programs on our site. Submit your requests for detailed information to the schools offering the healthcare administration programs you are interested in to begin.
Healthcare Administration Education in Mississippi
To become an effective and respected healthcare administrator, you must feel comfortable working with a wide variety of people and taking charge in a healthcare setting. You can develop these skills in a health administration program. A bachelor's degree may prepare you for entry-level or mid-level management positions, while higher-level positions will likely require a master's degree.
Some of the lower-level courses you may take include Healthcare Accounting, Organizational Management, Healthcare Economics, and Insurance in Healthcare. As you work your way through these courses, you may develop a strong understanding of the many roles administrators play in this field. This gives you a better view of what role your staff members have and what responsibilities they may have.
Financial management is a crucial part of healthcare management, and may play a large part in your healthcare administration degree program. In addition to Healthcare Accounting, you may take courses like Financial Management in Healthcare and Budgeting for Healthcare Organizations. Employers will likely expect you to be able to budget, apply for grants and funds, and properly allocate incoming money to projects and departments.
All of this culminates in a capstone internship experience. Local Mississippi healthcare organizations may allow you to observe administrators, take on management tasks, and start building up your confidence in this setting.
If you're worried about paying for your education, you can look into the variety of scholarships provided by Mississippi businesses, non-profit organizations, and government agencies. The Mississippi Rural Health Association provides scholarships to those who are willing to learn the intricacies of rural healthcare and dedicate their career to this setting. Similarly, the Mississippi Office of Rural Health funds numerous grants, scholarship, and loan repayment options to health professionals that work in one of Mississippi's 65 rural counties.
Funding opportunities may also include the Episcopal Diocese of Mississippi Scholarships, the Bird Dog Foundation Essay Contest Scholarships, the Nissan Scholarships, and the Graduate and Professional Degree Loan/Scholarship Program, which is specifically targeted towards Mississippi residents pursuing a health care-related degree in a different state.
Outlook for Healthcare Administration Careers in Mississippi
The time you have spent in the healthcare industry of Mississippi may have opened your eyes to some of the problems that are facing healthcare institutions throughout the state. If you've ever wanted the chance to change the future of healthcare and address these problems, earning a healthcare administration degree in Mississippi is the first step.
In general, predicted job growth rates in Mississippi are in line with national averages. Between 2018 and 2028 a 7% jump in anticipated. Depending on which medical career you are coming from, a management degree may boost your earning potential. The current median salary in Mississippi is $87,960 per year.
Make your mark on the healthcare industry of Mississippi. Find out how by contacting healthcare administration programs in Mississippi.
2020 US Bureau of Labor Statistics salary figures for Medical and Health Services Managers.
Job growth projections sourced from the Mississippi Department of Employment Security and published in the U.S. Department of Labor-funded Long Term Occupational Projections (2018-2028) database. The US Bureau of Labor Statistics expressly refers users to this source for state-specific job market data. Salary figures and job market projections reflect state data, not school-specific information. Conditions in your area may vary. Data accessed September 2021.
2020 Medical and Health Services Manager Estimated Job Openings
Make your mark on the healthcare industry of Mississippi. Find out how by contacting healthcare administration programs in Mississippi.
Health Administration Schools
{{ school.SchoolName }}
See more programs