Public Policy Degree Programs
Public Policy Degree Programs can be an incredible and rewarding choice among the options within Healthcare Administration education, as it is crucial to developing the skills you will need to work effectively on behalf of your community to shape the decisions, and ultimately the laws, that affect daily life. Obtaining your entry level or advanced degree from one of the available Public Policy programs in the U.S. can help prepare you to identify and address systemic issues within healthcare that affect our communities. Take some time to review the public policy schools listed on our site, then request program materials from those you are interested in learning more about.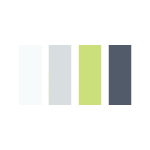 Healthcare public policy analysts, advocates, and administrators are influential in every domain of healthcare including technology, law, research and education. According to the National Health Council, it is essential that high level healthcare leaders work together to bring about a healthcare system in which patients come first and everyone has access to the care they need. As a professional in healthcare public policy, you will be analyzing current policy and researching ways health care can be improved. Your efforts will likely include making sure that patients, along with healthcare workers and licensed professionals are well-represented, and that their voices are heard.
If you have a strong sense of social responsibility, feel strongly about making a difference in healthcare, and are willing to tackle the tough issues facing our nation's healthcare system, public policy programs may be a perfect fit. Public policy analysis and development is an important role not just in health care, but in regards to all aspects of society, and expanding your education in this realm may create benefit in ways you cannot yet even imagine.
Entry Level Public Policy Careers
Working as a public policy analyst in the health care field means you could be researching and advocating for a variety of topics. You could be examining the healthcare options within your community, researching the latest trends in pharmaceutical use for a corporation, leading a task force to determine health care needs for public school systems, or lobbying for specific research funding on behalf of a hospital. In any of these cases, your work can have a profound impact on many lives.
Some of the Public Policy schools that award Associate's and Bachelor's degrees in healthcare policy act as an affordable springboard to entering this complex field. Some of the positions you may qualify for with these healthcare policy degrees include health benefits administrator, healthcare marketing and social media specialist, patient service associate, ombudsman, office or administrative personnel within large advocacy agencies, and patient advocate. Salaries are going to vary widely depending upon where you reside and who you work for, but if you are driven to work in this field, you may find that this is a good first step to beginning your career in healthcare policy and public advocacy.
Advanced Health Care Public Policy and Administration Careers
To be an effective public policy analyst you must have a passion for community, demonstrate business-savvy, and above all, understand the multifaceted ins and outs of the health care system. While you can start out in the field with a bachelor's in health administration or public health, a long-term career will generally require at least a master's in health administration, public health or public administration degree. Additionally, if you are looking to make the greatest influence you can within healthcare policy, a PhD in Public Policy is likely your best educational route.
Experience working in the health care field as a nurse, doctor or administrator can go a long way in securing a job as well. In addition to your education and experience, a good public health policy analyst must be well versed in current events and upcoming developments within both health care and communities. Healthcare public policy graduate programs and doctoral programs can help you blend your experience with your education to make the most impact.
As a public policy analyst chances are that you can find rewarding work in a nonprofit or governmental organization. As a result you will find yourself with a job that can positively affect many, with a salary that is respectable as well.
According to the U.S. Bureau of Labor Statistics, the mean annual wage for Health Service Managers, a category that includes Public Policy, is $101,340 annually (2013). This being said, if you are serious about healthcare and public policy, your potential salary probably takes a backseat to your potential impact.
Some of the high level positions and potential employment options that you may be prepared for after earning your Master's or PhD in public policy and healthcare administration include:
Program Specialist (Insurance providers, medical facilities)
Service Leadership
Systems Analyst (data repositories)
Performance and Quality Improvement (healthcare facilities)
Market Research Analyst (corporate and government agencies)
Human Resource Director
Programs Coordinator (healthcare non-profits)
Project Analyst, Coordinator, Administrator (healthcare, research facilities)
Research Fellow (academics and non-profits)
Curriculum of Healthcare Public Policy Graduate Programs
The first thing you will want to do while investigating your options for advanced degrees in healthcare from public policy schools is to determine admissions criteria. You can do this by contacting the schools you are interested in directly from our page and requesting detailed program materials, or by visiting the school's website.
While exact curriculum details may vary depending upon the type of advanced healthcare administration and policy degree you choose, you can expect a general course load similar to that below. It can take anywhere from two to six years to complete your degree, based on the type of program and your enrollment status. Public policy graduate programs require fewer credit hours for completion, but a PhD in public policy may be required for several of the highest level careers.
Sample Health Policy and Administration Graduate Courses
Comparative Health Systems
Healthcare Economics
Financing Healthcare
Healthcare Policy and the Political System
Healthcare Law
Ethical and Legal Issues in Healthcare
Research Seminar in Healthcare Policy
Health Services Organization and Delivery
Health Services Behavior
Health Disparities
Quality Improvement in Healthcare
Research Methods in Health Services
Keep in mind that it is likely you will also be required to conduct extensive research on your own, in order to complete your dissertation or graduate capstone project. You will learn what you need to know to complete these high level projects as you take more classes, culminating in a wealth of information to be used over the span of your career. The tools you gain as you progress through your advanced education in public policy can prepare you to meet the needs of communities, and our nation, in order to improve health and wellness system-wide.
To get started in this impactful career today, reach out to the public policy schools below to get more information on healthcare public policy and administration degrees.
Top Health Administration Schools
{{ school.SchoolName }}
See more programs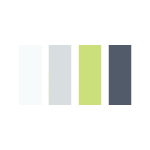 Additional Health Administration Schools
Alabama
Alaska
Arizona
California
Colorado
Connecticut
Delaware
Florida
Georgia
Illinois
Iowa
Kansas
Maine
Maryland
Massachusetts
Minnesota
Mississippi
Nebraska
New Hampshire
New Jersey
New York
North Dakota
Ohio
Oregon
Pennsylvania
Rhode Island
South Carolina
Texas
Vermont
Virginia
Washington
West Virginia