Bachelors in Health Administration
The field of health administration is growing fast, and so is demand for qualified candidates to fill the growing number of jobs. While years ago, anyone with a general business degree or a strong employment record could find opportunities, today employers seek people with very specific credentials in the field. A Bachelors in Health Administration is almost mandatory for all but the most entry-level jobs.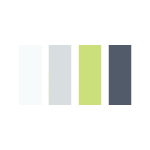 Accreditation of Health Administration Bachelor's Degree Programs
When starting the process of getting your bachelor's degree, choosing a school is one of the most important decisions you can make. Not all bachelor's degree programs in this field are created equal. Make sure that any options you are considering are accredited and certified by the leading professional organizations in health administration. Look specifically for accreditation from the Association of University Programs in Health Administration (AUPHA) or the Commission on Accreditation of Healthcare Management Education (CAHME). A program accredited and certified by one or both of these organizations may offer you greater access to employment opportunities and master's programs.
Types of Health Administration Bachelor's Degrees
The next choice you need to make is whether you want a Bachelor of Arts in health administration or a Bachelor of Science in health administration—both are called a BHA. On the arts track, you will get a wider background in liberal arts and in business courses. If administration and management are in your future, this degree may be a better fit. The science degree includes more classes in science and medicine. If you anticipate your career going in a more clinical or technical direction, then the Bachelor of Science degree may be for you.
Areas of Concentration in Health Administration
When pursuing your bachelor's degree, you will need to think about what specific area of health administration is of greatest interest to you. Fairly early on in most programs, you will need to consider an area of concentration. Examples of common concentrations include information and records management, finance and insurance, care management, policy development and emergency management. Your choices will determine what classes you take and will have a great impact on your marketability upon graduation.
The classes you take depend on which degree you are pursuing and what area of concentration you have chosen. Beyond your liberal arts and science courses, you will take a certain number of core classes that are key to the field. You will study health care organizations, ethics and policies, human resources, employment and medical law, accounting, care management, record keeping and information systems, marketing and communication, human resource management and healthcare administration and history. Once you have taken the core classes, you will fill out your curriculum with electives in your area of concentration.
Job Prospects with a Health Administration Bachelor's Degree
Upon graduation, you can pursue a wide array of employment options. The areas of highest employment growth are in large hospitals, community clinics and specialized care facilities like rehab centers or long-term care providers. Insurance companies and health care services companies also demand workers with health care administration credentials. Government offices and regulatory agencies are other options to consider.
Expert Advice: What can you do with a Bachelors in Health Administration?
So you're thinking about pursuing a bachelor's degree in health administration. You might also be thinking ahead to graduation and wondering, "What will I be able to do with a bachelor's in health administration? How in demand is it? How far will the degree take me in my career?"
An Exciting Time to Pursue Healthcare Administration
The American College of Healthcare Executives (ACHE) notes that this is an exciting time for healthcare executives and administrators. Factors such as advancing technology, healthcare reform and a growing elderly population are creating demand for well-trained workers who can manage change successfully. Careers in this field require a high level of commitment. The U.S. Bureau of Labor Statistics points out that healthcare administrators, also known as medical and health services managers, often work long hours and need to be prepared to be contacted whenever problems requiring their expertise arise.
Career Opportunities with a Bachelor's Degree in Health Administration
The Association of University Programs in Health Administration (AUPHA) summarizes three options offered by most bachelor's degree programs: general management; specialized training in a specific area, such as financial management; or a focus on a specific healthcare industry segment, such as ambulatory care or long-term care. According to the focus chosen by the student, there are a multitude of career options available at the bachelor's-degree level within the health administration field. According to the Association of University Programs in Health Administration, the American College of Healthcare Executives and the U.S. Bureau of Labor Statistics, entry- to mid-level roles for workers in this field include:
Director of admissions (facilitates patient or resident admissions to care facilities)
Managed care analyst (deals with managed care contracts/proposals)
Patient care services worker/administrator (coordinates/monitors patient care)
Consultant
Salesperson
Health information manager (maintains medical records)
Clinical department head or assistant department head
Administrative assistant
Clinical office administrator
Nursing care facility/nursing home administrator
Physician recruiter
Nursing administrator
Materials manager (purchases equipment and supplies)
Career Growth and Salaries
According to Ferris State University in Michigan, careers in healthcare management/administration are expected to grow faster than the average career, especially in clinical office settings, long-term residential care and home healthcare. The Bureau of Labor Statistics notes that there is a high level of competition in this field, especially for the highest-ranking jobs.
Annual salaries for graduates with a bachelor's degree in health administration, according to the U.S. Bureau of Labor Statistics, can range from about $49,000 for nursing home administrators to more than $94,720 for managers of large clinical practices. Routes that might translate to career/salary advancement include earning a master's degree in the field and/or passing an exam for Registered Health Information Administrators provided by the American Health Information Management Association.
Free Resource: Explore Health Administration Brochure
https://network.aupha.org/blogs/chris-sanyer/2018/11/27/free-brochure-now-available
Top Health Administration Schools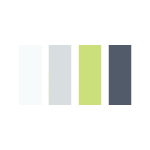 Additional Criminal Justice Schools
Alabama
Alaska
Arizona
Arkansas
California
Colorado
Connecticut
Delaware
District Of Columbia
Florida
Georgia
Hawaii
Idaho
Illinois
Indiana
Iowa
Kansas
Kentucky
Louisiana
Maine
Maryland
Massachusetts
Michigan
Minnesota
Mississippi
Missouri
Montana
Nebraska
Nevada
New Hampshire
New Jersey
New Mexico
New York
North Carolina
North Dakota
Ohio
Oklahoma
Oregon
Pennsylvania
Rhode Island
South Carolina
South Dakota
Tennessee
Texas
Utah
Vermont
Virginia
Washington
West Virginia
Wisconsin