Associate Degree in Healthcare Administration: Education and Careers
Healthcare is the backbone of a thriving society—now more than ever. Healthcare jobs will increase faster than any other occupation in the next decade, due in large part to an aging U.S. population. Beginning your educational path with an associate degree in health administration or health management could be your gateway to this rapidly expanding field.
An associate degree can put you on a path to an entry-level job in this field or lay the groundwork for your bachelor's degree and upward career mobility later on. Many schools offer affordable programs, especially if you decide to take some or all of your classes online. Deciding which school to attend and whether to attend in person or online can be challenging, but with thorough research and comparison of all your options, you'll have all the tools you need to make the right decision.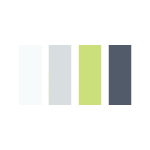 What is an Associate Degree in Healthcare Administration?
An associate degree in healthcare administration will give you the foundational knowledge needed to provide administrative support in a variety of healthcare settings, including clinics, hospitals, insurance offices, dental offices, pharmacies, and more. Two-year associate degree programs deliver a broad general education as well as background in healthcare policies and laws, healthcare management, epidemiology, human anatomy and physiology, and computer or software skills. This type of degree prepares you for entry-level work in the field, or, if you'll be going on to earn a bachelor's degree, it will typically satisfy the first two years of a four-year undergraduate program.
Many associate degrees in healthcare administration can be completed partially or mostly online. Different schools offer a wide variety of paths to pursue your degree, including on-campus, online, and hybrid options.
When searching for schools and programs that match your interests and learning style, be sure to check that the school or program is accredited. You can usually find a school's or college's accreditation information on its website. When in doubt, you can check accreditation status using the U.S. Department of Education Database of Accredited Postsecondary Institutions and Programs (DAPIP). You can also find other accrediting agencies that specialize in certain geographic regions, online-only educational programs, and other segments of education.
Associate in Healthcare Administration Degree Types and Concentrations
You'll find three types of associate degrees for healthcare administration, and it's important to understand the differences among them before you commit to one. You can choose to pursue an Associate of Arts (A.A.), Associate of Science (A.S.), or an Associate of Applied Science (A.A.S.) in health or healthcare administration.
If you are interested in a well-rounded education
Consider an A.A. degree which focuses on general education, liberal arts, and humanities.
If you are more interested in science
Consider an A.S. degree that will focus on math, science, and other technical coursework.
If you want to enter the workforce right away
Consider an A.A.S. degree which is an endpoint, not a stepping stone to a bachelor's degree—A.A.S. degrees rarely transfer into full undergraduate programs.
You'll likely come across associate degrees with different titles that focus on similar coursework. For example, degrees like these often mirror the curriculum and topics found in a healthcare administration degree program:
Business administration
Electronic health records
Health services
Health systems management
Health information management
Health services administration
Healthcare administration leadership
Healthcare informatics
Healthcare operations
Medical billing and coding
Mental health administration
Science health information management
An added benefit to pursuing an associate degree in healthcare administration or a related subject is that many of these areas of concentration may be available either entirely online or via hybrid learning.
Associate in Healthcare Administration Degree Program: Requirements and Courses
Below is an overview of what to expect as you begin your search for the right program in healthcare administration. Be aware that colleges and universities are constantly reviewing their degree requirements to best accommodate students in an ever-changing world. Check that you're finding the most up-to-date information in your research.
Acceptance Requirements
To begin your healthcare administration associate degree, you will need to apply to the school or program of your choice. You will usually need to:
Submit an online application. Some schools require application fees; others do not.
Provide proof of a high school diploma or GED.
Submit high school or other postsecondary coursework transcripts.
Submit a personal essay and letters of recommendation.
Include any previous credit hours earned from accredited schools. These may or may not transfer to your current program and could save you time and money as you complete your degree.
Provide any advanced placement or standardized test scores required by your program or school.
Demonstrate a minimum high school GPA or GED score. This may or may not be required, so be sure to check the specific requirements of the program you're interested in.
Acceptance requirements for online healthcare administration degree programs are typically similar to in-person or hybrid programs. However, you may need to ensure you have a stable, high-speed Internet connection to be able to participate fully online.
Courses
The courses you'll take will vary based on the program or school you're enrolled in, but you're likely to see courses like these in your syllabus:
Conflict Resolution
Explore the foundation of human conflict in order to seek conflict resolution and know when to involve the appropriate parties.
Healthcare Customer Service
Learn about the factors that influence customers' perception, including patient psychology, diversity in customer service, listening skills, and effective communication techniques.
Health Policy
Explore the policy-making process, including how policy influences health care costs and population health.
Management
Understand the importance of management as it relates to decision-making, planning, strategy, organizing, staffing, leading, and change, and consider the ethical impacts of decisions.
Medical Law and Ethics
Gain a general understanding of the U.S. legal system, court processes, and ethical issues including fraud, abuse, privacy, and confidentiality.
Medical Terminology
Learn the industry-specific terms you'll see during your day-to-day tasks, including their roots in Greek and Latin.
You may find coursework and attendance expectations will differ based on whether your courses are online, hybrid, or in-person. Be sure to check carefully to determine whether you'll need to attend live online classes at specific times, whether they'll be asynchronous so you can log in whenever you want, and so on.
Graduation Requirements
Over the approximately two years you spend earning your degree, you will need to earn about 60 credits in general education classes, healthcare theory courses, and practical skill coursework. This usually involves about 20 courses and roughly two years to complete.
Although you'll find online, hybrid, and in-person degree programs reflect this model fairly closely, different schools and programs offer a great deal of flexibility and diversity in degree requirements. Part-time programs will take longer to complete. Some students may be able to finish more quickly if they have completed prior coursework or take heavier course loads. Speak with an admissions advisor to determine the best plan for your graduation.
Degree Costs
The cost of receiving an associate degree in healthcare administration varies dramatically based on the location and school you choose. Some public community colleges schools offer per-credit costs as low as $150, which would make the cost of a 60-credit-hour program $9,000. Other private institutions may charge flat rates for entire degree programs and can range up to $20,000 for full-time, on-campus attendance.
Additionally, you may find opportunities in your program's or school's tuition schedule to enroll more affordably. Some programs offer benefits to in-state residents, active military service members or veterans, first responders, and others. Some programs—though not all—offer tuition discounts for online-only programs. Be sure to speak with an admissions counselor to ensure you have the best understanding of the costs and fees associated with your degree.
Pros and Cons of Online Degrees
As educators evaluate models of learning and teaching in an ever-changing world, online and hybrid options are emerging from the traditional full-time, in-person approach to college.
Pros
Online courses and degrees offer enticing opportunities to students:
Convenience: There's no need to commute to and from campus.
Flexibility: Many online programs let you set the pace more than in-person programs.
Repetition: When you study online, you may be able to review and re-watch lectures and other presentations as many times as you like.
Study environment: The classroom setting isn't for everybody. Online learning lets you study in your home—in your pajamas, if you choose—a coffee shop, or anywhere else you like.
Cost: Some online programs are cheaper than their on-campus equivalents, but all of them allow you to avoid the cost of commuting and other campus-related fees.
Cons
However, there are some reasons you might want to skip the online programs:
Not having access to consistent, high-speed Internet
The need to be in a classroom in order to focus
Requiring accommodations for a learning or physical disability
No access to quiet space at home
What Jobs Can I Get with an Associate in Healthcare Administration?
Below are some of the most common jobs you might find among people with degrees like healthcare administration:
Medical Administrative Assistant (or Medical Assistant)
Associate of Arts, Associate of Science, Associate of Applied Science
$34,800 median salary
+23% projected job growth
Medical Transcriptionist
Associate of Science, Associate of Applied Science, on-the-job training
$33,380 median salary
-4% projected job growth
Medical Secretary
Associate degree, on-the-job training
$36,580 median salary
+16% projected job growth
Health Information Technician
Associate degree
$40,350 median salary
+11% projected job growth
Healthcare Associate Degrees in Your State
Use this table to navigate the healthcare programs, average costs, and average salary in your state.
Cost range for degree was calculated using tuition rates in three to five programs throughout the state. Salary is calculated based on the BLS 2019 state data for medical assistants, medical secretaries, and health information technicians.
| State | Minimum Annual Degree Cost | Maximum Annual Degree Cost | Median Salary |
| --- | --- | --- | --- |
| Alabama | $1,684 | $5,920 | $34,130 |
| Alaska | $2,808 | $23,100 | $51,327 |
| Arizona | $4,001 | $29,667 | $41,450 |
| Arkansas | $8,900 | $33,010 | $36,450 |
| California | $3,600 | $54,259 | $46,713 |
| Colorado | $4,440 | $5,628 | $40,267 |
| Connecticut | $3,984 | $56,605 | $45,320 |
| Delaware | $2,287 | $60,576 | $44,493 |
| Florida | $4,482 | $22,688 | $38,277 |
| Georgia | $3,930 | $15,425 | $38,570 |
| Hawaii | $7,512 | $37,982 | $45,687 |
| Idaho | $7,872 | $22,352 | $37,887 |
| Illinois | $7,309 | $41,601 | $43,973 |
| Indiana | $3,234 | $27,618 | $39,370 |
| Iowa | $2,280 | $30,650 | $39,167 |
| Kansas | $1,332 | $43,290 | $37,933 |
| Kentucky | $2,148 | $27,144 | $38,833 |
| Louisiana | $2,127 | $9,600 | $32,810 |
| Maine | $5,310 | $38,820 | $37,880 |
| Maryland | $4,530 | $32,200 | $42,137 |
| Massachusetts | $6,690 | $74,712 | $45,150 |
| Michigan | $3,445 | $43,332 | $36,087 |
| Minnesota | $3,972 | $10,080 | $44,457 |
| Mississippi | $7,728 | $26,650 | $34,560 |
| Missouri | $5,284 | $15,000 | $40,073 |
| Montana | $12,984 | $25,706 | $38,493 |
| Nebraska | $6,696 | $18,600 | $39,963 |
| Nevada | $2,562 | $23,383 | $40,377 |
| New Hampshire | $24,900 | $43,936 | $39,277 |
| New Jersey | $4,248 | $24,800 | $42,630 |
| New Mexico | $15,312 | $67,968 | $38,067 |
| New York | $5,518 | $58,586 | $43,723 |
| North Carolina | $1,824 | $35,850 | $36,197 |
| North Dakota | $3,395 | $22,563 | $40,277 |
| Ohio | $4,888 | $39,900 | $39,933 |
| Oklahoma | $3,408 | $33,850 | $36,783 |
| Oregon | $3,024 | $50,460 | $44,717 |
| Pennsylvania | $14,640 | $56,093 | $39,613 |
| Rhode Island | $4,414 | $24,753 | $42,480 |
| South Carolina | $5,500 | $22,157 | $38,980 |
| South Dakota | $1,008 | $22,039 | $39,140 |
| Tennessee | $4,342 | $20,574 | $38,217 |
| Texas | $3,420 | $43,122 | $39,387 |
| Utah | $5,598 | $27,409 | $38,037 |
| Vermont | $5,169 | $13,440 | $40,947 |
| Virginia | $11,070 | $18,330 | $41,507 |
| Washington | $2,422 | $5,762 | $47,963 |
| West Virginia | $7,200 | $17,640 | $37,213 |
| Wisconsin | $4,882 | $12,624 | $39,227 |
| Wyoming | $4,110 | $20,100 | $40,717 |
Career Advancement
An associate degree in healthcare administration gives you the tools you need to continue your education and vastly broaden your career mobility.
Bachelor's in Healthcare Administration
A bachelor's degree in healthcare administration prepares you for leadership and management positions within the healthcare field. This four-year program will build your skills in human resources, organizational leadership, operations, and finance, among other topics. Regardless of your healthcare career goals, a bachelor's degree is the starting point for career advancement. This degree may prepare you for a career in health informatics, public health, public policy and administration, healthcare management, long-term care, and more.
Master's in Healthcare Degrees
A master's degree in the healthcare administration field prepares you for high-level positions. The added two to four years will likely involve the opportunity to pursue a specialty track, concentration, or pathway. It may also involve an internship or capstone project. This degree might prepare you to work in a field like hospital administration, health policy and advocacy, pharmaceutical administration, international development, and more.
Doctorate Degrees in Healthcare Administration
A doctorate degree prepares you to shape the healthcare industry through extensive coursework and fieldwork. Students who earn these degrees are usually sharply focused on working at the executive or leadership level and at a great bump in salary. Coursework will usually include research methodology, statistics, finance, economics, leadership, and organizational analysis. With this degree, you might work as a public health officer, professor, medical director, chief medical officer, and so on.
Resources
Top Health Administration Schools
{{ school.SchoolName }}
See more programs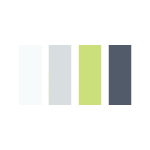 Additional Health Administration Schools
Alaska
Arizona
California
Colorado
Florida
Georgia
Illinois
Indiana
Iowa
Kansas
Kentucky
Louisiana
Massachusetts
Michigan
Minnesota
Missouri
Montana
Nebraska
New Jersey
New Mexico
New York
North Carolina
North Dakota
Ohio
Oklahoma
Pennsylvania
South Dakota
Tennessee
Texas
Virginia
Washington
Pennsylvania