ASSOCIATE degree in HEALTH ADMINISTRATION
The field of health care is increasingly being considered one of the most enticing industries in the nation, with recent healthcare reform efforts resulting in a renewed focus and push in healthcare careers. This presents a valuable opportunity for those wanting to get into the industry to experience one of the biggest continuous industry growths currently. According to the Bureau of Labor Statistics (BLS), healthcare is one of the largest and most lucrative career fields, projected to grow 14 percent by 2026. 
Earning your Associates Degree in Health Administration is a great way to enter the field of healthcare. An associate degree can get you on a path to an entry-level job or lay the groundwork for your bachelor's degree later on. Also, most schools have affordable programs, especially if you decide to take some classes online. Deciding which school to attend can be a difficult decision, but thankfully, there are options and plenty of information out there to make the process easier.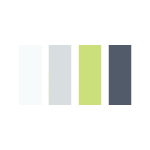 TYPES OF ASSOCIATE DEGREES IN HEALTH ADMINISTRATION
You have three basic choices when considering a health administration associate degree:
an Associate of Arts in health administration
an Associate of Science in health administration
an Associate of Applied Science in health administration
Which one you choose depends on what you want to do next, as the additional classes you'll take in addition to the core coursework of the degree varies with each option. Mainly, the Associate of Arts degree will include more liberal arts classes and an Associate of Science degree consist of more science courses. The most hands-on of the two is an Associate of Applied Science degree, which focuses on the technical aspect of the work and is designed for people who want to acquire a specific skill or vocation to go right into the field. This option is considered a "terminal" degree, meaning not many credits will carry over toward a bachelor's degree. So, if you want to continue your education at some point, it is best to consider an Associate of Science or an Associate of Arts degree.
In all three cases, you can choose to get a general health administration degree, or you can choose a concentration in a specific area, such as pharmacy practice or medical records.
COURSE REQUIREMENTS FOR A HEALTH ADMINISTRATION ASSOCIATE DEGREE
The specific courses you will take will depend on which degree you are pursuing and your chosen area of concentration. Most programs require certain core courses related to healthcare, such as classes on how the healthcare system works, technology for managing health care practices and functions, basic medical law and ethics, mathematics, medical terminology, and introduction to anatomy.
If you are on the arts track, you might take some courses in the humanities, English, civilization, history, sociology, or a foreign language. Those on a science track might enroll in introduction to biology, chemistry, psychology, and even physics classes. If you are planning to concentrate in the general business aspects of the field, you may take additional courses in business and administration, organizational theory, customer service, and marketing.
If you seek an area of concentration, you will want to add electives in a specific field such as pharmacology or information technology. Typical degrees require about 60 credit hours of work. For most people, this takes about two years with an average course load. Depending on other obligations, like family or work, this may take longer if you aren't attending school full-time.
If you aren't sure which type of associate degree to pursue or what your concentration should be, an admissions counselor can help you through the process, explaining the applicable career paths for each option and how to plan for any future education.
COST OF A HEALTH ADMINISTRATION ASSOCIATE DEGREE
For many programs, the cost of an associate degree in this field ranges from $20,000-30,000. Some online programs may be more affordable, but a traditional, on-campus program usually offers more hands-on class options. This aspect could especially be a benefit for the applied science associate degree. Another option offered at some schools is to take a hybrid approach, with some classes taken online and some taken on-campus. This option can help decrease tuition costs if the online class credit hours are cheaper than the in-person equivalent.
The BLS also reports that health care support occupations, which include many of those positions you can obtain with an associate degree, result in a mean annual wage of $39,110 (2018).
HOW TO CHOOSE A HEALTH ADMINISTRATION ASSOCIATE DEGREE PROGRAM
Choosing the right program for you highly depends on location, cost, and degree specializations, if you already know what you want to specialize in. Attending classes on-campus means you'll need to live within reasonable driving or commuting distance of the campus, as many classes take place multiple times per week. The cost of living in the area is something else to consider so you can factor that into your budget while you're earning your degree.
No matter which program you choose, make sure the school is accredited, which is awarded by an approved industry organization. This organization evaluates a school's mission, academics, and quality of education. Many employers prefer degrees from accredited institutions.
JOB PROSPECTS WITH A HEALTH ADMINISTRATION ASSOCIATE DEGREE
Most students look for a job when they graduate, even if they plan to go on and get a bachelor's degree. This is because many schools consider work experience when they are considering incoming applicants and it can help your chances of getting accepted into a bachelor's program. Of course, if you plan to stay in the workforce, experience is the key to better-paying jobs, even with a degree.
Fortunately, there are several open healthcare administration jobs open around the country. Getting an entry-level administrative job in a doctor's office or in a hospital is a common choice, but it isn't your only option. Insurance companies, clinics, pharmacies, and long-term care facilities also look for people with health care administration credentials. You may find yourself doing a little bit of everything in a small physician's practice. In a larger facility, you may be more focused in an area such as managing patient records, coding for insurance billing, or managing inventory at a pharmacy. Choosing the right job depends on several factors, but you'll likely consider location, salary, duties, and other perks, like paid vacation or health insurance.
HEALTH ADMINISTRATION ASSOCIATE DEGREE SALARY
While it's not guaranteed, because healthcare is such a growing field, the average pay can be lucrative for candidates who have specialized degrees in healthcare. According to PayScale, the median salary for an entry-level position in healthcare administration is $52,960. However, the lowest average reported salary is $31,000, which is within the range of what a person with entry-level experience and an associate degree in the field can usually expect in available positions. A beginning program may pay hourly instead of an annual salary, depending on the position and hiring organization.
As your job experience increases, you'll have more opportunities for higher-level positions that may come with a better salary.
Check out the schools below to learn more about available programs to find an option that is best for you.
Top Health Administration Schools
{{ school.SchoolName }}
See more programs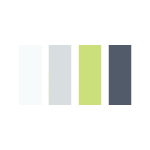 Additional Health Administration Schools