Associate in Health Administration Degree
The field of health care is increasingly being considered one of the most enticing industries in the nation, with healthcare reform efforts resulting in a renewed focus and push in healthcare careers. According to the Bureau of Labor Statistics (BLS), healthcare is one of the largest and most lucrative career fields for those with Associate's Degrees. The BLS also reports that health care support occupations, which include many of those positions you can obtain with an Associate's degree, result in a mean annual wage of 34,950 (2013).
Earning your Associates Degree in Health Administration is a great way to enter the field of healthcare administration. An associate degree can get you on a path to an entry-level job or lay the groundwork for your bachelor's degree later on.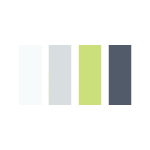 Types of Health Administration Associate Degrees
You have three basic choices when considering a health administration associate degree: an Associate of Arts in health administration, an Associate of Science in health administration or an Associate of Applied Science in health administration. Which one you choose depends on what you want to do next. The Associate of Arts degree will include more liberal arts classes. An Associate of Science degree will include more science courses. An Associate of Applied Science degree focuses on the technical aspect of the work and is designed for people who want to acquire a specific skill or vocation and go right to work. It is considered a "terminal" degree, meaning not many credits will carry over toward a bachelor's degree. So, if you want to continue your education at some point, it is best to consider an Associate of Science or an Associate of Arts degree. In all three cases you can choose to get a general health administration degree or you can choose a concentration in a specific area, such as pharmacy practice or medical records.
Course Requirements for a Health Administration Associate Degree
The specific courses you will take will depend on what degree you are pursuing and the area in which you plan to concentrate. Most programs require certain core courses in the degree area, such as classes on how the health care system works, technology for managing health care practices and functions, basic medical law and ethics, mathematics, medical terminology and introduction to anatomy. If you are on the arts track, you might take some courses in the humanities, English and writing, civilization, history, sociology or a foreign language. Those on a science track might enroll in introduction to biology, chemistry, psychology and even physics classes. If you are planning to concentrate in the general business aspects of the field, you may take additional courses in business and administration, organizational theory, customer service and marketing. If you seek an area of concentration, you will want to add electives in a specific field such as pharmacology or information technology. Typical degrees require about 60 credit hours of work.
Job Prospects with a Health Administration Associate Degree
Most students look for a job when they graduate, even if they plan to go on and get a bachelor's degree. Work experience can help you get into a better school if you are continuing your education. If you plan to stay in the workforce, experience is the key to better-paying jobs. Getting an entry-level administrative job in a doctor's office or in a hospital is a common choice, but it isn't your only option. Insurance companies, clinics, pharmacies and long-term care facilities also look for people with health care administration credentials. You may find yourself doing a little bit of everything in a small physician's practice. In a larger facility, you may be more focused in an area such as managing patient records, coding for insurance billing or managing inventory at a pharmacy.
Top Health Administration Schools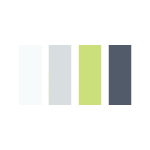 Additional Criminal Justice Schools
Alaska
Arizona
California
Colorado
Florida
Georgia
Illinois
Indiana
Iowa
Kansas
Kentucky
Louisiana
Massachusetts
Michigan
Minnesota
Missouri
Montana
Nebraska
New Hampshire
New Jersey
New Mexico
New York
North Carolina
North Dakota
Ohio
Oklahoma
Pennsylvania
South Dakota
Tennessee
Texas
Virginia
Washington
Pennsylvania