New Hampshire Health Administration Degree Programs
In the small state of New Hampshire, healthcare administration is incredibly important. The high population density means that health professionals must be able to enact policies to minimize the spread of disease and keep at-risk populations safe. If you're ready to lead a team and influence change in the healthcare industry, look into health administration degrees in New Hampshire.
The Affordable Care Act and other recent healthcare legislation has led the federal government to award grants and federal funds to state health institutions. Two healthcare centers in New Hampshire recently received sizable federal grants. Healthcare managers and administrators are the professionals best-qualified to use these funds appropriately.
<!- mfunc feat_school ->
Featured Programs:
Sponsored School(s)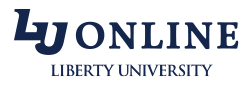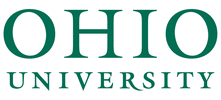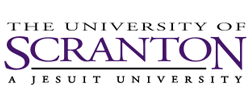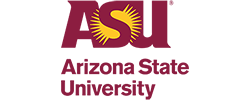 <!- /mfunc feat_school ->
Furthermore, when it comes to the cost of healthcare, New Hampshire numbers are on the decline. This may cause a large uptick in patient numbers across New Hampshire. Those who have the skills needed to hire, train, and motivate staff will likely play a major role in their agencies as organizations go through this change.
If you are ready to make your way in this essential healthcare career track, you will need to earn your healthcare administration degree. You can find all of the Healthcare administration programs in New Hampshire listed on our site, with links to the schools that offer them. Request information from multiple schools to compare aspects of health admin programs in NH so you can make the best choice about your future.
Healthcare Administration Education in New Hampshire
Health care administration training programs in New Hampshire are focused primarily on the management aspects of the field. Those interested in management in either the public or private sector should If you are considering pursuing your health management education, you can find a variety of options, including Public Health, Administration and MBA programs in New Hampshire. in New Hampshire.
Healthcare management and administration is one of the most diverse and multifaceted industries around, which is why most employers require a bachelor's degree. If you already have a bachelor's degree in another field, you may be a good fit for a graduate degree program.
Undergraduate and graduate programs in this specialty tend to tackle the same skills. Regardless of what type of healthcare administration degree you choose to pursue, major areas of concentration in healthcare administration will be similar. Topics include economics and policy, marketing, staff management, budgeting, and research.
Economics, policy, and finance courses are often grouped together. Policy and patient needs will drive your finances and how you budget for your institution. To become experienced in this area, you may take courses like Economics in Healthcare Settings, Healthcare Payment Systems, and Policies/Procedures in Healthcare. You may spend time working with a real institution's budget and financial information to figure out how to respond to projects, budget demands, and other situations.
In addition, you must have a strong knowledge of public health. Public health needs and policies may determine what services you offer and what care decisions you make on a daily basis. Public health courses that can be included in your curriculum are Environmental Health, Epidemiology, Health Policy and Management, and Biostatistics. If you understand the health concerns and challenges faced specifically by New Hampshire institutions, you may be a step ahead of your peers.
To help you with the cost of completing your education, organizations and agencies in this state may provide scholarships and grants. You may be interested in working in long-term care in assisted living homes or nursing homes. If so, apply for a scholarship through the New Hampshire Health Care Association. Scholarships are worth between $1,000 and $5,000, depending on how many applicants there are and how qualified you are. Scholarships like the Edwina Foye Award and the Steven Cutter Award are available through the Foundation for Seacoast Health, an organization that provides scholarships of $1,000 to $3,500.
Outlook for Healthcare Administration Careers in New Hampshire
With its large population that primarily lives in urban and suburban areas, New Hampshire needs strong healthcare professionals to prevent the outbreak of disease and manage issues that crop up. Going into healthcare management allows you to reach more people, use your intuition to improve the patient experience, and explore career options in many different settings in New Hampshire. Major healthcare management employers in this state include mental health clinics, public health departments, and veterans' hospitals and clinics.
Job growth in New Hampshire is promising, as employment growth in the field exceeds the national average. Overall, the mean salary for healthcare management professionals in the U.S. is $118,800. The mean salary in New Hampshire is $120,400.
This industry is going through unprecedented growth—what role will you play in it? Find out now by requesting information from healthcare administration programs in New Hampshire.
2020 US Bureau of Labor Statistics salary figures for Medical and Health Services Managers.
Job growth projections sourced from the New Hampshire Department of Employment Security and published in the U.S. Department of Labor-funded Long Term Occupational Projections (2018-2028) database. The US Bureau of Labor Statistics expressly refers users to this source for state-specific job market data. Salary figures and job market projections reflect state data, not school-specific information. Conditions in your area may vary. Data accessed September 2021.
2020 Medical and Health Services Manager Estimated Job Openings
This industry is going through unprecedented growth—what role will you play in it? Find out now by requesting information from healthcare administration programs in New Hampshire.
Health Administration Schools
{{ school.SchoolName }}
See more programs