Careers in Surgical Center Administration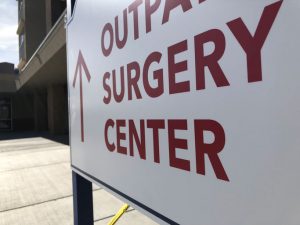 It used to be the case that if a doctor was going to cut you open for some reason or another, you could expect a stay in your local hospital. Out of an abundance of caution and a bit because of tradition, an expensive hospital admission was par for the course up through at least the 1960s, even for procedures like vasectomies or cataract surgeries.
In 1970, that all changed. Realizing that hospitals were large and impersonal, and offered a wide range of general services that tended to tie up operating rooms without allowing them to optimize for certain specialist procedures, a handful of physicians in Phoenix, Arizona got together and rolled out a new concept in surgery: Surgicenter, a freestanding surgery center where patients could come in, get knocked out, sliced open, and be back on the road before the close of business… no more involved than getting an oil change or a new set of tires for their car.
<!- mfunc feat_school ->
Featured Programs:
Sponsored School(s)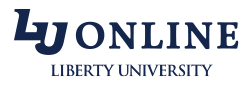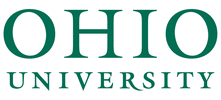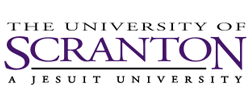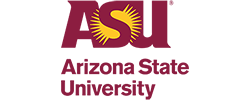 <!- /mfunc feat_school ->
Needless to say, Surgicenter was a hit.
Today, ASCs, or Ambulatory Surgery Centers, are found all over the country. They are dedicated outpatient clinics that perform sometimes simple, sometimes complicated, surgical procedures that were once entirely in the domain of overnight hospital admissions. And, as it turns out, reducing patient time in the facility is actually proving to promote healing and reduce the likelihood of post-op infections. This in combination with all new technologies and greater efficiencies that reduce both facility size and staffing needs gives you a win/win situation for patients and providers.
According to the Health Industry Distributor's Association, ASCs already perform 41 percent of all surgical procedures in the country, and are expected to balloon to handle nearly 70 percent of all orthopedic surgeries by the mid-2020s.
Even as the healthcare industry overall has taken a huge financial hit from delays in the kind of elective procedures that ASCs cover due to COVID-19, healthcare organizations aren't being shy about preparing for that future. In Jefferson City, for example, the Capital Regional Medical Center committed $20 million to a new outpatient surgery center during the height of the pandemic in 2020.
That tells you that there are going to be a lot of surgery centers looking for qualified healthcare administrators in the coming years. And if you're looking for an exciting and rewarding job in the healthcare industry, you don't need to look any further.
Surgery Centers Combine Safety and Efficiency For Better Patient Outcomes and Cost Savings
Surgery centers come in all shapes and sizes, from tiny, hyper-specialized ophthalmology practices that might see five patients a day with a single provider, all the way up to large multi-specialty centers with hundreds of surgeons and a daily patient count that can rival those of small hospitals. In some cases, they are owned and operated by major hospital systems, while in others they are independently owned by the primary provider.
Naturally, this can result in a wide range of demands from administrators, from a single individual serving as an office manager, front desk, and billing support person all in one, up to healthcare executives with dedicated specialties in finance, logistics, and HR.
And surgery centers can't do what they do without skilled administrators. It's a balancing act that requires timing, focus, preparation, and consummate professionalism to coordinate the arrival of patients with the availability of surgeons, skilled nurses, recovery and procedure rooms, and all the equipment and supplies it takes to perform procedures.
Getting the Degree You Need to Start or Advance a Career in Surgery Center Administration
Surgical centers are no place for lightweights when it comes to either healthcare industry knowledge or business skills. Everything happens fast, important procedures are being performed that will change people's lives, and a lot of money is on the table. Just because it all happens fast and everyone goes home at the end of the day doesn't mean it isn't serious—one of the most common outpatient procedures today is the insertion of pacemakers, involving wiring up a patient's heart in an hour or less. There's a lot of pressure to get it all right.
Basically, you can think of surgery centers as high-speed, low-drag versions of larger medical centers, with the same sorts of administrative demands you will find in any hospital, but with a much faster turnover.

So you definitely need a very focused education to get ahead in this field, one that combines common knowledge of medical practices and processes with a first-rate course of instruction in modern business skills. That means a bachelor's at minimum, and more often a Master of Health Administration or other similar master's.
You're most likely to find that combination in a bachelor's major or master's in areas such as:
Healthcare Administration
Healthcare Management
Health Services Administration
Business Administration with Healthcare concentrations
Of course, positions at larger centers that have more specialization can also point you toward other majors, including those in:
Health Information Management
Health Informatics
Medical Assisting
Accounting
Finance
Associate's Degrees for Surgery Center Administrators
An associate's degree won't do much more than help you get your foot in the door at an ASC, but sometimes that can be enough. These facilities have to staff front desks, hire medical assistants to prep patients and file charts, and handle billing and insurance coordination just like any other provider. Associate's degrees in healthcare administration, medical assisting, or any of the other majors listed above can help you get started in one of those entry level jobs.
They can also offer an inexpensive and solid foundation to build your bachelor's degree on, so long as you take care to pick a program that has inked a transfer agreement with the four-year university of your choice. The right associate's will be accepted as the first two years of that four-year degree, while getting you off to a fast start in surgical center employment.
Bachelor's Degrees for Surgery Center Administrators
Although an associate's degree will get you started, most administrators in surgery centers will need a bachelor's degree at a minimum to get off the ground floor and really start moving into the ranks of professional management.
That's because four-year programs offer not just the kind of specialized domain knowledge required of both business and healthcare, but also a raft of other classes in a much broader spectrum of knowledge: language, communications, arts, sciences, and history. These traditional liberal arts courses don't directly impact your healthcare skills, but they do build the soft skills you need to be a professional manager: critical-thinking, problem-solving, innovation. Those are the things that hiring managers look for in surgical center admins, and those just aren't the kinds of skills you're going to develop without putting a bachelor's degree under your belt.
Master's Degrees for Surgery Center Administrators
At the very pinnacle of the profession, you will find offices occupied almost entirely by executives who have taken the additional two or more years and deep studies required to earn a master's degree. Whether an MBA (Master of Business Administration) or an MHA (Master of Healthcare Administration), these highly focused programs deliver all the advanced training in topics central to healthcare management, covering healthcare economics and finance, policy and the regulatory environment, and the latest impacts of technology and underlying demographic trends.
You'll not only come out of a master's program like this with advanced knowledge in the business of healthcare, but also with the leadership skills it takes to move your team in the direction of a common goal: how to motivate, inspire, build trust, and create a strategic vision to lead surgery centers to the next level of performance. There is a reason that master's candidates command top dollar in the healthcare management employment market—they have the poise and skill to take any organization and catapult it to success.
Certificate Programs for Surgery Center Administrators
You can also find post-bachelor's or post-master's certificate programs in healthcare administration that can offer a shortcut to surgery center administrator training without the difficulty or expense of going back for a full degree. These options are open to individuals who have already earned a degree, either a bachelor's or master's, but in a field outside of healthcare management. That can include professionals like doctors or nurses, who have already spent more than their fair share of time in school, but who find they need a slightly different skillset to make the transition to administrative and executive work.
Certificate programs fill in those gaps without requiring the full college degree experience, usually delivering a faster and less expensive education that really focuses in on just the essentials of healthcare and business administration.
Post-master's programs are naturally more advanced, but either post-bachelor's or post-master's certificates can build your expertise in a new field quickly.
Accreditation Considerations When Selecting Your Degree in Healthcare Administration and Related Fields
Basic institutional accreditation is pretty much a given in higher education today. The Department of Education (DoE) and the Council for Higher Education Accreditation (CHEA) do a bang-up job at designating the various regional accrediting authorities responsible for looking into basic scholastic and administrative standards to ensure that American colleges deliver on what they promise.
But when you are looking at very specialized roles like business or healthcare administration, basic just doesn't get it done. In these cases, you need to look for degree programs or schools that also hold a specialty accreditation in their respective area that is also recognized by CHEA and DoE:
If it's a program in healthcare administration specifically, you'll be looking at these two \agencies:
If you're looking to earn an MBA with a health management concentration or other business degree, you would look at programs recognized by one of the three specialty business program accreditors:
It's even possible to take a path less traveled and build your career in administration largely on data-driven insights, in which case you can explore degrees that have been accredited by:
In all instances, you can be sure that programs that hold this kind of specialty accreditation will have the staff, the industry connections, and the experience to deliver an education that meets the current demands and expectations of the healthcare industry.
Online Options for Earning a Degree to Prepare for a Career in Surgery Center Administration
Many of the degrees discussed here can be found not only in traditional, on-campus education formats, but also as online programs or hybrid options that blend both traditional and remote classes.
It's been a fact for a long time now that online degrees are in no way considered second best to on-site programs. And with the pandemic of 2020 forcing even the most traditional campus-based programs to move curriculum online, some of the best brains in the business have been hard at work to make online learning even better, more seamless; more like the live experience in all the right ways while marshaling all the benefits and flexibility native to remote learning. Advances in technology can give you the same great experiences you would get in a classroom or lecture hall, while asynchronous classes and day-and-night access to materials and resources makes sure it all fits in with the existing commitments in your life.
If you already hold down a job you can't afford to move away from and that keeps you from attending class during the day, asynchronous classes give you a great alternative to night school. That flexibility means you can keep up with your coursework under any circumstances—on Tuesday you might be studying at a coffee shop on your lunch break, and on Wednesday could be finishing up at 1 am at the kitchen table. It's a great choice for busy professionals or really anyone who doesn't want to shape their life around someone else's schedule.
Options for Professional Certification in Surgery Center Administration?
Many fields in healthcare gauge the expertise and professionalism of staff through professional certification programs. These differ from the educational certificates mentioned above in that they do not offer training themselves, but instead provide a way of demonstrating through testing, and by meeting experiential requirements that you have the skills and capabilities to be deserving of a recognized credential.
For surgery center administrators, this kind of credentialing could be through one of the major and most widely recognized certifying agencies in healthcare administration, such as:
Professional Association of Health Care Office Management – Certified Medical Manager (CMM) – A general certification for all sorts of healthcare administrators and managers.
Association for Healthcare Administrative Professionals – Certified Healthcare Administrative Professional (cHAP) – Another general certification, focusing more on administrative aspects in healthcare than managerial work, but valuable at lower levels of surgical center admin.
You also have the option of a niche, specialty certification in surgery center administration specifically:
These types of certifications are not a requirement to work in the field, but they can lead to more employment opportunities and higher salaries since they provide an independent verification of your skills.
Salary and Career Prospects in Surgical Center Administration
Due to the wide variation in sizes and types of surgical centers, there is no one single range of salary levels for surgical center administrators. Many centers base their administrator compensation on the number of ORs in the facility, with larger centers typically offering higher salaries. What you can command will also depend on your experience and your education.
Because surgical centers are a competitive business, competent admins are highly valued. Some centers offer a bonus based on net profit or owner distributions, a nice bump that can turn a good year at the center into a great year for your bank account.
According to the Bureau of Labor Statistics, the median industry salary for medical and health services managerscomes to $100,980 per year. But surgical center administrators can expect to do quite a bit better than that. The median rate for health services managers working in outpatient care settings was $110,530 for 2019.
There's more good news from BLS as well—outpatient care centers are also the industry with the highest concentration of employment for health services managers, which means more jobs and more opportunity for you. That adds up to quite a few options—the Bureau forecasts an estimated 32 percent growth rate in the profession between 2019 and 2029, much faster than the average rate of American job growth.
A lot of that is growth is happening in surgical centers and other outpatient settings specifically. Becker's Hospital Review found in 2017 that the number of procedures taking place at outpatient surgery centers have been gaining on inpatient options at two or three percent per year. In the fifteen years prior to that, surgery centers alone more than doubled from 2,000 to 5,500.
With all the advantages inherent in outpatient surgical procedures – both the economics of it and the fact that patient outcomes are proving to be better – you will see that trend continuing well into the future, and a job in surgical center administration will set you up to take advantage of it.
<!- mfunc feat_school ->
Featured Programs:
Sponsored School(s)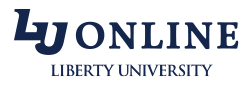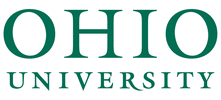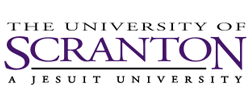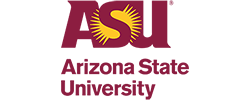 <!- /mfunc feat_school ->