Become a Certified Health Data Analyst (CHDA)
Data is the lifeblood of today's economy. It fuels everything from marketing campaigns to shipping logistics. But in the world of healthcare, data isn't just a tool to be manipulated for profit. It's integral to providing stellar patient care.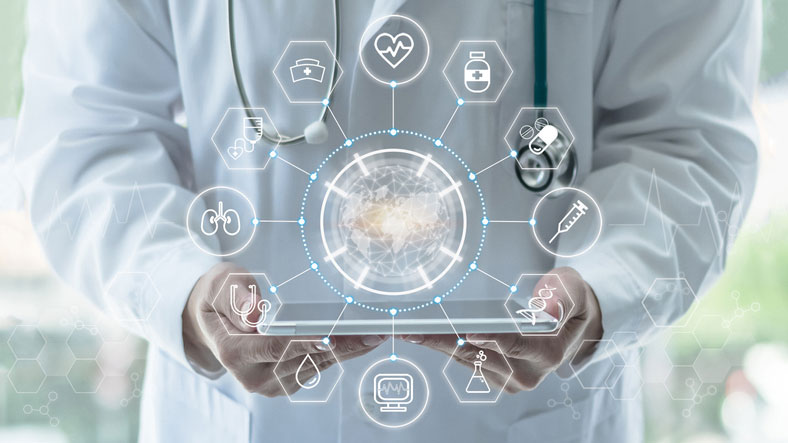 Every year, each patient in the healthcare system generates about 80 megabytes of electronic medical records — a complex log of medication information, health history, screening images, and more. It must be organized, protected, and presented in a way that healthcare providers can use efficiently. Health data analysts make that happen.
<!- mfunc feat_school ->
Featured Programs:
Sponsored School(s)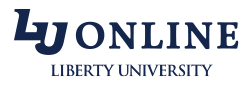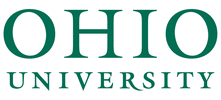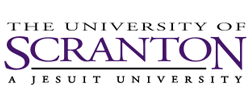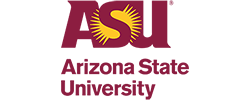 <!- /mfunc feat_school ->
While health data analysts don't necessarily need professional certifications to work in the industry, many employers see the Certified Health Data Analyst (CHDA) as the standard in the industry. But to understand why, it's important to understand how data analytics and healthcare intersect, what an analyst's job entails, and how CHDA credentialing enhances the field overall.
What Is Healthcare Data Analytics?
Healthcare data analytics describes the process of collecting and interpreting data from sources like electronic health records, patient satisfaction surveys, healthcare costs, and diagnosis statistics. While this can be important for creating easily accessible tables of quantitative data (number of patients in a clinic suffering from the same ailment, total costs to patients, etc.), it's perhaps most useful in synthesizing qualitative data.
For instance, before being seen by a physician, new patients often have to fill out paperwork about their lifestyles and medical histories. Do they smoke? What medications do they take? Have they undergone treatment for medical conditions in the past? A healthcare data analytics professional can combine this information to give staff a quick, clear overview of the patient's overall health and associated risk factors. This helps ensure that every patient gets quick, relevant healthcare services.
This is often done using complex computer analysis programs. The health data analyst feeds patient information into the program and creates tables and graphs. It may even give each patient a health score and alert staff about issues to be investigated and/or treated. Afterwards, the analyst may interpret and review the data to ensure it's reliable.
The increasing digitization of the modern world has resulted in more – and more intricately detailed – information than humanity has ever known. We know that all that information offers valuable insights through rational scientific analysis. But the old approach of sitting down with a print-out or looking over an Excel spreadsheet full of numbers has been rapidly outmoded by the sheer volume of data.
As far back as 2011, the U.S. healthcare system had already surpassed 150 exabytes of data, with more being generated at a more rapid rate every year. With every smartwatch, glucose monitor, electronic scale, and blood pressure sense collecting data electronically and storing it indefinitely, the volume of data that can be addressed continues to explode.
Healthcare data analytics is the field of work that has the job of taking all that data and finding ways to store it and use it to improve the efficiency of the system and outcomes for patients.
What Does a Certified Health Data Analyst Do?
Once health data is collected and put into an analysis program, it's up to the health data analyst to manage it and bring it all together in a format medical staff can use. This may mean different things to different healthcare organizations, but CHDAs typically have the same core responsibilities and skillsets.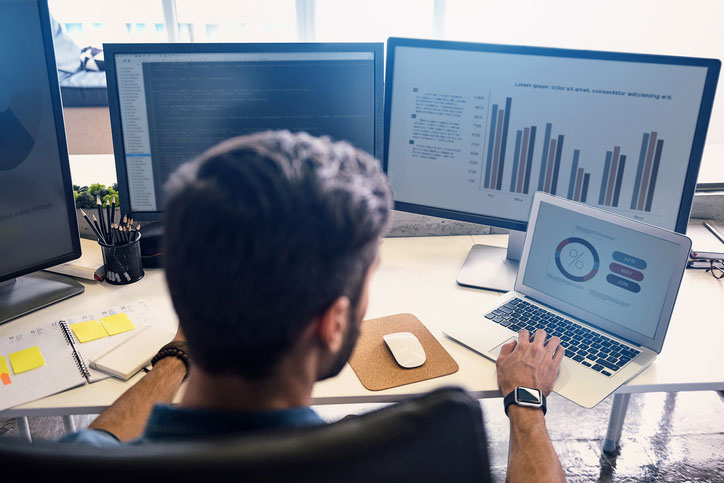 As outlined by the American Health Information Management Association (AHIMA), Certified Health Data Analysts have five key areas of responsibility:
Assessing needs. CHDAs work with their colleagues to determine what information needs to be collected and who the stakeholders are. With these questions answered, CHDAs develop data analysis and collection plans.
Managing and acquiring data. Health data analysts must clearly identify data sources, collect it from those sources, and validate it. They must also be able to cleanse data of errors and map it to the appropriate database.
Analyzing data. All aspects of data collection and usage must be based on statistical principles. This way, CHDAs, their coworkers, and patients can see changes in data and access it when needed. CHDAs must also be able to turn data into visualizations (graphs, tables, etc.) for analysis.
Interpreting and reporting data. From sometimes enormous data sets, CHDAs must be able to identify important information, make recommendations based on it, and communicate findings and limitations to all stakeholders using appropriate presentation methods.
Governing data. CHDAs often help healthcare organizations create data access, usage, and security policies. Likewise, they're instrumental in ensuring compliance with these policies by auditing all data-related activities within their organization.
Hard Skills and Competencies
In any industry, data management requires a certain level of technical prowess. For health data professionals specifically, it's often important to be familiar with data storage, collection, modeling, and visualization tools.
Health information analysts often use:
Big data storage platforms like Hadoop and the Google Cloud Healthcare Engine.
Data processing library software like NumPy and TensorFlow.
Programming languages like Python, R, and SQL.
Artificial intelligence techniques including machine learning and deep learning.
Data visualization tools like Tableau, Microsoft Power BI, and Qlik Sense.
To use these tools and programs efficiently, health data analysts must typically have a working knowledge of statistics, data science, programming, and data modeling.
Soft Skills
Careers in health informatics aren't always background IT roles. In many cases, healthcare data analysts work with multidisciplinary teams on large-scale, long-term projects. Because of this, soft skills are just as important to health information management as more technical competencies.
Softs skills often required for a health information management role include:
Health data analysts must often explain and interpret data to doctors, nurses, and board members who don't have strong understandings of statistics or data science.
Problem-solving. Even though data analysts often use sophisticated programs, these programs don't often work as expected. They may need to be trained with fresh data sets or different algorithms.
Project management. Health data initiatives are multi-faceted. While collecting and interpreting data, an analyst may also have to develop security protocols, help organize the data library, or even direct other team members working on different parts of the data analysis process.
Continuous learning. Medicine and technology are constantly changing. To keep their organizations at the forefront of both, health data professionals may need to learn new skills over the course of their entire careers.
How HIPAA Impacts Health Data Analytical Work
All of this analysis has to be done carefully and in line with the laws and regulations outlined by the Health Insurance Portability and Accountability Act of 1996, popularly referred to as HIPAA.
HIPAA regulations are nuanced and generally require much training to fully understand. However, the overarching goal of all HIPAA laws may be best summed up by a passage from the Department of Health and Human Services (HHS) website:
The HIPAA Privacy Rule establishes national standards to protect individuals' medical records and other individually identifiable health information. The Rule requires appropriate safeguards to protect the privacy of protected health information and sets limits and conditions on the uses and disclosures that may be made of such information without an individual's authorization. The Rule also gives individuals rights over their protected health information.
In many healthcare organizations, these protective measures are drafted and enforced by health data analysts, IT managers, and legal staff. Along with observing them themselves, these professionals must also ensure everyone in the organization observes them, as well.
But in the age of cloud storage, HIPAA compliance gets even more complicated. Cloud service providers (CSPs) aren't typically considered "covered entities," a term the HHS uses to describe organizations that must follow HIPAA regulations. They're considered "business associates." And while business associates are "directly liable for compliance with certain provisions of the HIPAA Rules" according to HHS regulations, it's up to the healthcare organization itself to create a HIPAA-compliant contract.
So in the world of health data analytics, it's of the utmost importance to work with data storage and management companies with well-developed security measures. As tech-savvy medical professionals, data analysts can help executives find CSPs who meet that criteria. This isn't just vital for legal reasons. It's imperative to maintaining patient trust in one's organization and the healthcare community as a whole.
In the News: Health Data Analysts Protect Pop Princess's Right to Privacy
In 2008, singer Britney Spears was hospitalized at UCLA Medical Center for psychiatric care. As that news was splashed all over the media, 19 curious employees, including 6 physicians, none of them involved with her care, decided to snoop in the records for a little personal update. Thirteen had to be fired and the others were suspended for the violation.
Fortunately, the LA Times reported that UCLA's health data protocols prevented the employees from seeing Spears's current psychiatric reports. "Instead," the article says, "what the disciplined employees found were non-psychiatric records from her previous treatment at UCLA." On top of that, UCLA's chief privacy officer was quoted in the article as saying that as soon as Spears was admitted, the health data team ran continuous access audits.
While the snooping into Spears's records was a gross invasion of privacy, the situation demonstrates how important health data analysts are to ensuring patient privacy. Without their diligent efforts, the breach may have been more invasive and never even discovered in the first place.
Analytics is Used in Every Aspect of the Modern Healthcare System
The varied talents Certified Health Data Analysts develop grant them the ability to work in any number of healthcare-adjacent industries. Wherever there's data that can enrich lives and streamline the patient and medical professional experience, there's a place for talented healthcare information analysts. Here are four sectors where health information professionals do just that.
Healthcare Providers
Healthcare providers range from big hospital systems to tiny urgent care centers to long-term care facilities. They are the patient-facing part of the healthcare system that most people are familiar with, and they tend to generate and use data focused on clinical applications.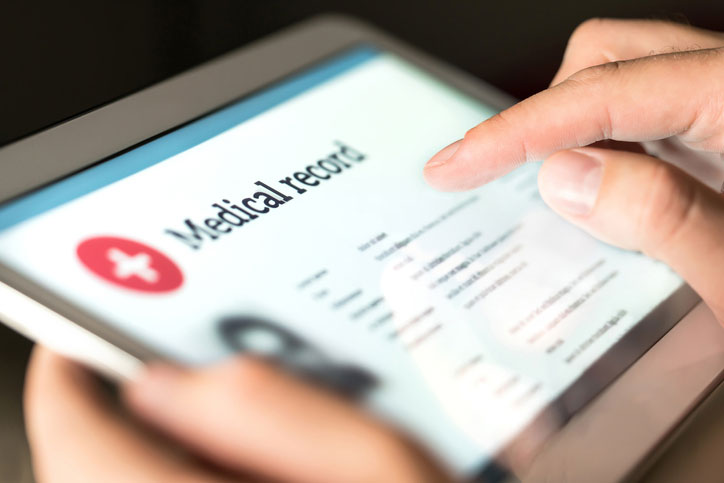 When working for healthcare providers, data analysts work with information like:
Vital signs, like blood pressure and temperature
Visit information, such as how frequently a patient has been seen
Procedure records, covering treatments given
Diagnostic test results, from blood tests and other lab work
By organizing and reviewing vital signs, analysts can help staff develop real-time monitoring and health alert systems. This way, nurses are immediately notified when stats fall out of certain safe ranges. On the clinical side, health data experts can train machine learning programs that evaluate X-ray images for anomalies in seconds.
Suppliers
Healthcare suppliers develop digital devices that generate clinical data (heart monitors, mammogram screening devices, etc.). However, suppliers can also include pharmaceutical companies, consulting organizations, and other material or service providers.
These types of companies use healthcare analytics in more conventional, business-focused ways such as:
Monitoring supply and demand for products and pharmaceuticals.
Implementing feedback to improve product design.
Finding new markets for their products and services.
Research and development.
A 2021 report from the Congressional Budget Office claims that in 2019, the pharmaceutical industry alone spent $83 billion on research and development ventures. Data-driven simulations have also become critical in simulating drug interactions and efficacy, saving time and money over expensive and sometimes risky clinical trials.
Insurance Organizations
In the insurance segment, data is all about driving efficiency. Insurers collect massive data sets of information including:
Billing codes, showing the most common diagnoses and procedures
Individual health data, like patient visits and risks
Costs and provider efficiency
That data is used to help predict individual patient risks through analysis of their history to make predictions and recommendations for coverage and proactive treatment. Insurers also work with providers to help spread preventive and cost-reducing best practices through the industry. While this certainly helps insurers boost their bottom line, it can improve patient outcomes across the board — a win/win for health analytics staff.
Policy and Regulatory Organizations
Healthcare policy advocates and big government agencies like the CDC (Centers for Disease Control) and FDA (Food and Drug Administration) use health data analytics to inform population-level programs and policies that benefit all Americans.
Their data collection can range far outside the usual range of healthcare information, to include:
General socio-demographic data, from ages to ethnic backgrounds
Environmental information, such as air pollution data
Geographic data, segmenting populations in different parts of the country
Experienced health data analytics professionals can help policymakers blend that data with more traditional health information, including genomic and biomarker data, to gain insights into long-term and geographic health risks. This kind of in-depth analysis drives disease prevention, nutrition, and health awareness campaigns across the country.
Certified Health Data Analyst Salary and Job Outlook
Data management/analysis and healthcare are two industries in a state of perpetual growth. When the two come together, they create a job market that CHDAs can find a number of enriching opportunities in.
Job Outlook from the Bureau of Labor Statistics
The Bureau of Labor Statistics (BLS) is a government institution that tracks employment data on a national level. While the BLS doesn't have a specific health data analysis category, the projected job growth for related careers paints an attractive picture for potential CHDAs. For reference, the BLS considers 5% job growth over a 10-year period to be average.
Projected Job Growth (2021 – 2031) by Umbrella Career
| | |
| --- | --- |
| Mathematicians and Statisticians | 31.% |
| Medical and Health Services Manager | 28% |
| Health Information Technologists and Medical Registrars | 17% |
| Computer and Information Systems Manager | 16% |
| Medical Record Specialist | 7% |
In addition to positive growth, CHDAs in these career tracks often have high salary potential. For instance, the median annual salary for medical and health services managers is $101,340 with the highest 10% earning upwards of $205,620 per BLS data.
AHIMA-reported Salary Averages for Health Information Management Professionals
In 2019, AHIMA conducted a survey of over 3,000 health information management professionals. While these numbers aren't the absolute latest, they could help those seeking CHDA credentials clarify their career goals.
AHIMA breaks down the average salary by job families, including some of the representative titles used by different organizations for those jobs:
Operations-Medical Records Administration – $81,950

Health Information Technician, Health Information Management Clear, Director of Health Information Management

Informatics/Data Analytics – $83,490

Data Integrity Analyst, Clinical Informatics Coordinator, Project Manager, Director of Clinical Informatics

IT and Infrastructure – $98,180

Implementation Support Specialist, Data Quality Manager, System Analyst, Data Architect
Naturally, salaries tend to rise with experience. The report found that first year professionals averaged $44,530, while those with five years under their belts rose to $52,400. At the top end, with more than 31 years of experience, the average was $86,390.
Not only is title important, but so is geography. AHIMA found that average salaries varied considerably based on the region in which analytics professionals were based:
West Coast : $87,680
Mountain West : $76,670
North Central : $71,220
South Central : $78,090
Great Lakes : $72,400
South : $69,940
Southeast : $78,170
Northeast : $83,120
Northern New England : $84,410
Certification is important and can give you a real bump in your base salary. The survey shows that salaries can also vary depending on your specific certification level. The RHIA and RHIT are often considered precursor certifications to a full CHDA.
2019 Average Salary by Certification Type
| | |
| --- | --- |
| Certified Health Data Analyst (CHDA) | $92,100 |
| Registered Health Information Administrator (RHIA) | $91,450 |
| Registered Health Information Technician (RHIT) | $70,300 |
A quick glance shows discrepancies between BLS and AHIMA data. However, it's important to remember that the BLS looks at salary data from a much wider selection of health data industry professionals. Some may not fall within AHIMA's scope. As with any career, it's important to remember that salary potential can change based on education level, geography, and the specific industry or company a person works for.
How to Become a Certified Health Data Analyst
AHIMA, the national organization that grants various industry-leading health information management certifications, offers a straightforward guide to becoming a Certified Health Data Analyst. Ultimately, potential CHDAs must pass an exam to earn their certification, but before that, they must meet all eligibility requirements.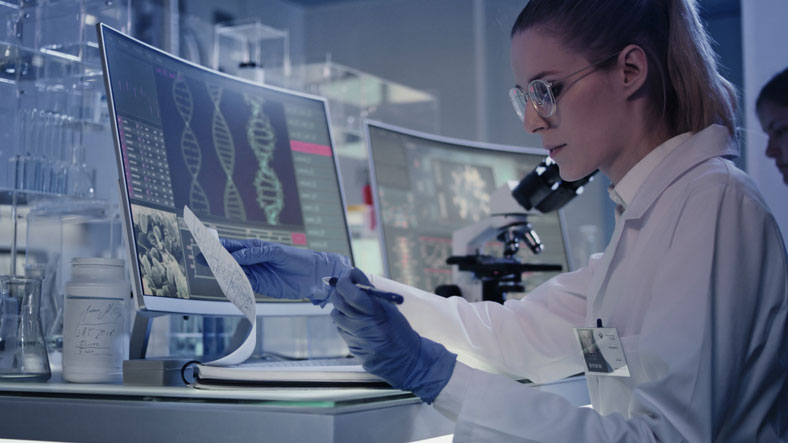 Eligibility Pathways
There are several pathways to meet the eligibility requirements, depending on your education and experience. You will qualify if you hold one of the following:
A Registered Health Information Technician (RHIT) certification.
A Registered Health Information Administrator certification.
A bachelor's degree or better from an accredited institution.
AHIMA doesn't require health information management experience, but they do recommend exam applicants to have three years of relevant work experience. This might include being a medical records technician, a registrar, or working in an entry-level data management role.
Taking the CHDA Exam
Once applicants meet all eligibility requirements and submit proof to AHIMA, they are ready to take the CHDA exam. The exam is made up of 130 to 160 questions and must be completed in three and a half hours.
The content revolves around the five duties Certified Health Data Analysts are expected to carry out. Each section makes up a certain amount of the final score:
Business needs assessment (19% to 23%)
Data management and collection (21% to 25%)
Data analysis (19% to 23%)
Data interpretation and reporting (20% to 24%)
Data governance (11% to 15%)
Along with materials from their education, exam takers can review preparation materials available on the AHIMA website store. As of January 2023, the exam fee for AHIMA members is $259. Non-members pay a fee of $329.
Continuing Education Requirements
All CHDAs are required to recertify every two years. This timeline begins the day CHDAs pass their exams. Within this two-year period, CHDAs must must complete 30 continuing education units (CEUs). However, for each additional certification a CHDA holds, they must complete 10 more CEUs for a maximum of 50.
AHIMA guidelines stipulate that 80% of all CEUs must be relevant to one of the eight domains of health informatics and information management (HIIM) as outlined in the AHIMA recertification guide:
Data structure, content, and governance
Information protection, security, and privacy
Data usage, informatics, and analytics
Financial management (insurance billing, cost-benefit analysis, etc.)
Compliance with health laws
Leadership and organization management
The foundations of clinical principles (terminology, diagnostics, etc.)
Evolving topics within the HIIM domain
The additional 20% of CEUs can be earned by participating in other HIIM-related activities not outlined under the eight domains. This might include publishing HIIM-centric papers, taking classes, or pursuing an independent study project.
CEUs are calculated based on time. Every half hour of CEU activity equals .5 CEU credit. Credits must be entered online and recertification costs $218 plus $50 for every additional certification held.
Why Does CHDA Credentialing Even Matter?
With all of the fees, tests, and continuing education courses involved in becoming a CHDA, prospective health data professionals may wonder what the point of credentialing is. To answer that question, it's important to understand how medical professionals feel about and use electronic medical data.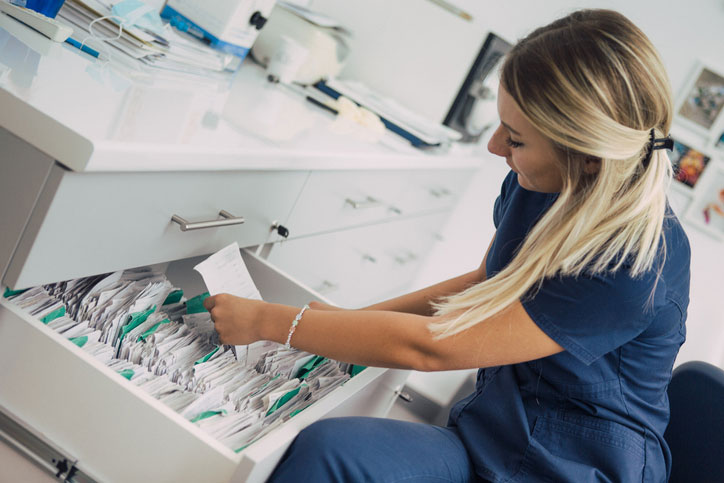 Unfortunately, the relationship between medical databases and medical professionals isn't always pretty:
A peer-reviewed study from 2020 found that nurses who weren't satisfied with their organization's electronic records management were more likely to be stressed.
A 2016 study found that doctors spend up to 49% of their time dealing with records and only 27% of their time dealing with patients directly.
Emergency department staff spend up to 44% of their time on data entry resulting in 4,000 computer mouse clicks in one 10-hour shift.
Burnout festers in these conditions. Patients go without proper care. Doctors become disillusioned. Nurses flee for greener pastures. And while health data mismanagement isn't the only reason for the worrying state of American healthcare, it certainly doesn't help.
The process of becoming a CHDA is so rigorous, in part, to change this. With qualified, experienced, and thoroughly vetted data professionals on their side, medical staff can spend more time interacting with patients and less time fussing over tablets and keyboards. On an ethical and technical level, CHDAs are prepared to make that happen.
Do I Need a Medical or Data Background to Be a Certified Health Data Analyst?
While it never hurts to have medical training or experience when working in any area of medicine, being a CHDA doesn't require a medical background. Your degree can be in any field, provided you also have the requisite healthcare data experience.
Similarly, you are not required to have a background in data analytics or processing, although you may find it difficult to handle technical portions of the test without the right preparation. But you may build these skills quickly through a data analytics bootcamp or even through diligent self-study.
Associate Degrees in Health Data Analysis
While there aren't associate degrees specifically in health data analysis, an associate program in health information management can be an excellent first step toward becoming a CHDA. An associate degree qualifies you to take the Registered Health Information Technician (RHIT) exam, which qualifies you to work with medical records and health information and in other health technology entry-level positions. After a few years of experience, you can sit for your CHDA exam.
These programs take approximately two years of full-time education and may include courses like medical billing and coding, health records, and healthcare ethics. Associate degrees may also be used to satisfy the first two years of a bachelor's program, if you have taken care to select one that offers transferability to the bachelor's degree of your choosing.
Bachelor's Degrees in Certified Health Data Analysis
If you want to be a health data analyst, the most straightforward route may be to earn a bachelor's in healthcare administration and analytics, healthcare administration, HIIM, or health informatics. Some people also opt to earn a bachelor's in statistics, computer technology, or math. However, they may need additional training, such as a graduate certificate, to work in health data analysis if they choose these routes. Having a bachelor's in HIIM allows you to sit for the Registered Health Information Administrator (RHIA) exam, which can allow you to then take the CHDA test without additional work experience.
Bachelor's degrees typically take four years of full-time education to complete, and courses in the healthcare-related fields may include healthcare data management, healthcare software, and information technology. All bachelor's degrees include a considerable amount of general education coursework as well, improving your communications and critical thinking skills along the way.
Graduate Certificates in Certified Health Data Analysis
If you have a bachelor's in a relevant field but want to further specialize in health data analysis without committing to a master's program, you can return to school for a graduate certificate. These programs not only allow you to focus on health data analysis but also prepare you for master's study if you later opt for that degree. You may be able to shorten your time in a master's program if you already have this training (contact your chosen school to verify).
A graduate certificate isn't required if you want to take the CHDA exam. It can prepare you for the test, however, and you may use it to argue for an exemption to certification or work experience requirements for the CHDA exam—though you aren't guaranteed this exemption. Coursework will be similar to those in bachelor's programs, but with a heavier focus on data analysis.
Don't mistake a graduate certificate for a CHDA certification; despite the similarity in names, a certificate offers only education, while the certification validates that knowledge and other experience in the field.
Master's Degrees in Certified Health Data Analysis
Master's degrees in healthcare data analytics itself are relatively common, though you can also earn degrees in HIM, health informatics, and healthcare administration to become a CHDA.
Master's programs delve deeply into the highly technical aspects of data science and healthcare information management. Earning these credentials helps boost careers into management and leadership roles, as well as qualifying you for some of the top data scientists positions in the field. You'll gain the expertise to lead teams and innovate in cutting-edge aspects of healthcare information analysis.
You can often earn a master's degree in this area entirely online, and the programs take approximately two years to complete if studying full time. You can expect to take classes in healthcare leadership, computer programming, and information technology administration.
Doctorates in Certified Health Data Analysis
It's rare for CHDAs to have doctorates. However, if you find yourself wanting to work in academia or health information policy, this option may be right for you. Relevant doctorates include those in public health administration, biostatistics and data science, and health informatics, among others. Coursework will vary based on the degree path you choose.
Certified Health Data Analysis Resources
American Health Information Management Association: AHIMA is the official certification organization for CHDAs and other health information specialists. They hold trainings and conferences, have test preparation options, and offer a career center, among other valuable resources. Yearly membership ranges from $49 for students to $199 for premier members, with three other levels in between. The organization also offers volunteer opportunities for exposure to the career field before you make a commitment.
Lorman: This company offers CHDA CEUs approved by AHIMA. Classes include live webinars and on-demand options. Courses cost $99-$249 each, or you can opt for a yearlong pass for $699. You could also encourage your company to request a custom quote that would allow your whole team to earn credits.
2021 US Bureau of Labor Statistics salary and employment figures for medical and health services managers, health information technologists, computer and information systems managers, medical records specialists, and statisticians reflect national data, not school-specific information. Conditions in your area may vary. Data accessed January 2023.
Health Administration Schools
{{ school.SchoolName }}
See more programs