Become a Certified Health Data Analyst (CHDA)
Health data analysts, also known as health information management (HIM) analysts, healthcare business analysts, or healthcare data analysts, are in increasingly high demand as technology in healthcare evolves. While you don't need a certification to work in health data analysis, it's preferred by many employers. Earning your Certified Health Data Analyst (CHDA) certificate proves that you have the technological and analytical abilities to perform the job at the highest level. Read on to learn about what the job entails, salary and growth opportunities, educational requirements, and how to earn your certification and continuing education credits.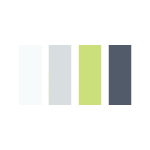 What Is Healthcare Data Analytics?
Healthcare data analytics involves collecting and interpreting data from sources like electronic health records, patient satisfaction surveys, healthcare costs, and diagnosis statistics. The interpretations are then used to create actionable plans, make predictions, help with communication of medical information, and improve care. Certified health data analysts aren't the only ones who work in this field, but they're officially certified to do so. They also tend to be up for management positions and may earn higher pay than uncertified analysts.
Healthcare data analytics is broken down into a few areas:
Big Data Analytics
Those who work in this area find ways to collect, safely store, and use information about a variety of patient topics, particularly costs and claims, to simply keep things organized and available for medical practitioners and insurance companies.
Predictive Health Analytics
Predictive health analytics uses historical and current data to predict future trends in illness rates or healthcare costs and claims to implement strategies for problem-solving before they start.
Public Health Analytics
Analysts in this field take the health data from entire populations and analyzes it to determine mortality rates, the spread of illnesses, etc., then uses the information to make decisions about matters like the allocation of funds and implementation of health and safety programs.
What Does a Certified Health Data Analyst Do?
The analyst's overarching goal is to improve the efficiency and quality of healthcare nationwide as well as worldwide. That seems lofty at first glance, but when broken down into the individual goals—all of which are essential—it seems much more doable. Heath data analysts strive to:
Make it easier for medical professionals to access patient data and use it to discover patterns between cases and research
Share information about healthcare trends, updates, and policies with health organizations and the public
Engage with patients and community members to discover areas for healthcare improvement
Create and disseminate insights and actionable plans for medical professionals and public health agencies
Surveil diseases and preventative care efforts so results can be analyzed, and plans can be made
Collect and analyze statistics on topics like socioeconomic status and disease rates
Keep track of healthcare costs, claims, and consumer issues to find possible solutions
The American Health Information Management Association (AHIMA) states in their candidate guide (downloadable PDF) that data analysts do this by:
Acquiring relevant data (for instance, a CHDA working for a public health organization may obtain this from local hospitals)
Implementing safe methods of data input and storage within their organization
Interpreting the data to discover trends and anomalies
"Translating" the data from technical terms into useful information for medical practitioners, legal professionals, and so forth
Communicating that information to relevant parties at all levels, both within and outside of their organizations
Successful CHDAs have a strong understanding of technology, data, and HIPAA laws. They should also have excellent written and verbal communication skills, as they will be explaining their findings to a variety of people, both medical and technology professionals and laymen.
Certified Health Data Analyst Salary and Job Outlook
AHIMA provides a wealth of information regarding salaries by certification type, based on responses from over 3,000 professionals in health information management fields who averaged 20 years of experience in their fields. Below you can find average salaries for CHDAs, as well as for two other certifications that can lead to CHDA certification.
2019 Average Salary by Certification Type
| | |
| --- | --- |
| Certified Health Data Analyst (CHDA) | $92,100 |
| Registered Health Information Administrator (RHIA) | $91,450 |
| Registered Health Information Technician (RHIT) | $70,300 |
CHDA positions could fall under a few umbrella careers as recognized by the U.S. Bureau of Labor Statistics, each of which is anticipating a different rate of growth.
Projected Growth (2018 – 2028) by Umbrella Career
| | |
| --- | --- |
| Medical and Health Services Manager | 18% |
| Medical Records and Health Information Technician | 11% |
| Computer and Information Systems Manager | 11% |
Certified Health Data Analyst Education Requirements
To become a CHDA, you must first earn a degree, followed by any relevant certifications. You can earn your CHDA certification with any level of postsecondary education, though each requires different steps following graduation.
Do I Need a Medical Background to Be a Certified Health Data Analyst?
While it never hurts to have medical training or experience when working in any area of medicine, being a CHDA doesn't require a medical background. Instead, you need to have an education in math, statistics, computer science, healthcare administration, or similar.
Associate Degrees in Health Data Analysis
While there aren't associate degrees specifically in health data analysis, an associate program in health information management can be an excellent first step toward becoming a CHDA. An associate degree qualifies you to take the Registered Health Information Technician (RHIT) exam, which allows you to work with medical records and health information and in other health technology entry-level positions. After a few years of experience, you can sit for your CHDA exam. These programs take approximately two years of full-time education and may include courses like medical billing and coding, health records, and healthcare ethics.
Bachelor's Degrees in Certified Health Data Analysis
If you want to be a health data analyst, the most straightforward route may be to earn a bachelor's in healthcare administration and analytics, healthcare administration, HIM, or health informatics. Some people also opt to earn a bachelor's in statistics, computer technology, or math. However, they may need additional training to work in health data analysis if they choose these routes. Having a bachelor's in HIM allows you to sit for the Registered Health Information Administrator (RHIA) exam, which can allow you to then take the CHDA test without work experience. Bachelor's degrees typically take four years of full-time education to complete, and courses in the healthcare-related fields may include healthcare data management, healthcare software, and information technology.
Graduate Certificates in Certified Health Data Analysis
If you have a bachelor's in a relevant field but want to further specialize in health data analysis without committing to a master's program, you can return to school for a graduate certificate. These programs not only allow you to focus on health data analysis but also prepare you for master's study if you later opt for that degree. You may be able to shorten your time in a master's program if you already have this training (contact your chosen school to verify). A graduate certificate isn't required if you want to take the CHDA exam. Still, it can better prepare you for the test, and you could use it to argue for an exemption to certification or work experience requirements for the CHDA exam—though you aren't guaranteed this exemption. Coursework will be similar to those in bachelor's programs, but with a heavier focus on data analysis.
Master's Degrees in Certified Health Data Analysis
Master's degrees in healthcare data analytics itself are relatively common, though you can also earn degrees in HIM, health informatics, and healthcare administration to become a CHDA.
If you have a master's in any relevant field, you qualify to take the RHIA test, a steppingstone to the CHDA exam. However, if you have a master's in HIM or health informatics, you can take the CHDA exam without taking the RHIA test or having work experience.
If you have a master's in a different field and you have at least one year of relevant work experience, you can take the CHDA exam without first earning RHIA certification.
You can often earn a master's degree in this area entirely online, and the programs take approximately two years to complete if studying full time. You can expect to take classes in healthcare leadership, computer programming, and information technology administration.
Doctorates in Certified Health Data Analysis
It's rare for CHDAs to have doctorates. However, if you find yourself wanting to work in academia or health information policy, this option may be right for you. Relevant doctorates include those in public health administration, biostatistics and data science, and health informatics, among others. Coursework will vary based on the degree path you choose.
Taking the Certified Health Data Analysis Exam
While you don't need certification to work in health data analysis, it's strongly recommended. The certification proves that you're an expert in the field and makes you more marketable to potential employers.
CHDA certification is offered through AHIMA. To prepare for the exam, you must have a strong understanding of business needs assessment and data acquisition and management, analysis, interpretation and reporting, and governance. The AHIMA suggests candidates read their provided candidate guide and explore their test preparation pages.
Before you can take the test, you must have completed one of the following:
Earned an RHIT and have at least three years of experience in healthcare data; OR
Have a bachelor's degree in a relevant field and worked at least three years in the field; OR
Obtained an RHIA; OR
Earned a master's in health information management or health informatics; OR
Have a master's degree or higher and completed one year of healthcare data work
The exam takes place at a Pearson test center. You must bring two forms of ID, sign a rules agreement, agree to a photograph and signature comparison, and have your hand scanned for vein patterns. You may not bring any belongings (except those that are medically necessary; contact the test center ahead of time to make arrangements), including scratch paper; a dry-erase board will be provided. The test takes 3.5 hours, with 121 scored questions and 20 unscored pre-test questions that are being "workshopped" for future exam use—you will not know which questions those are.
If you fail your exam, you must wait at least 90 days to retake it and resubmit all paperwork for approval.
Continuing Education Requirements
CHDAs are required to recertify every two years, beginning on the day the exam was passed—regardless of their education level. Though there is a three-month grace period at the end of each cycle, it's always best practice to get your hours early to avoid stress or the possibility of lapsed certification. CHDAs must earn 30 continuing education credits (CEUs) to recertify; CHDAs who have additional certifications need 10 more for each additional certification.
Continuing education can be earned in several ways. CHDAs are required to do a yearly self-review, each of which is worth five CEU credits. AHIMA offers a variety of continuing education options, including quizzes ($20 for members, $30 for non-members) worth one point each, and other CEU options that can be found throughout their website. AHIMA, its state branches, and other HIM organizations may also offer conferences or trainings that count toward CEU points; if their websites don't specify that the programs count toward CEUs, don't hesitate to reach out.
Certified Health Data Analysis Resources
American Health Information Management Association: AHIMA is the official certification organization for CHDAs and other health information specialists. They hold trainings and conferences, have test preparation options, and offer a career center, among other valuable resources. Yearly membership ranges from $49 for students to $199 for premier members, with three other levels in between.
Top Health Administration Schools
{{ school.SchoolName }}
See more programs