Long Term Care & Nursing Home Administrator Degrees
America's 16,000 nursing care facilities are home to more than 1.4 million residents. The nursing home administrators who lead these institutions play a pivotal role in their successful daily operation by handling critical responsibilities such as patient admissions, finances, facility maintenance, residential care and staffing. It is easy to get a nursing home administrator degree and get a long term care license to get your degree at home.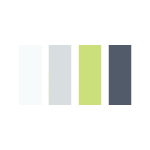 In today's shifting health care climate, working as a nursing home administrator can be a very challenging job. As the aging baby boom generation transitions to long-term care, these health care executives need to stay on top of the latest medical treatments and trends in the nursing and healthcare industries. They also must be knowledgeable about changes in legislative regulations, federal health care mandates, entitlement programs, and insurance protocols.
However, working as a licensed nursing home administrator (LNHA) offers many rewards as well as challenges, including a very optimistic occupational forecast for job-seekers. The number of medical and health service managers in the United States is expected to grow about 23 percent through 2022 – a rate that is substantially faster than the average increase projected for other jobs, according to the Bureau of Labor Statistics (BLS). If you feel called to the responsibility of managing a nursing home, school is your first step.
Request information about nursing home school options to get started, and keep in mind this is an area of healthcare administration that often allows you to conveniently earn your online NHA degree at home.
In 2013, the nursing care facility industry was the third largest employer of medical and health service managers, with 19,460 of these managers on the payroll across the country, the BLS reported. If you'd like to become a licensed nursing home administrator, you can find several school options to help you learn what you need to know to succeed in this field. Browse through the programs below, and select those that might be meet your interests. You can request information about nursing home administration education directly from the schools, getting the materials you need to research programs.
Nursing Home Administration Programs and Curriculum
If you aspire to become a nursing home administrator, you will likely need specialized training in order to get your long term care license and be competitive as a LNHA in the job market. Every state requires nursing home administrators to be licensed, although specific rules differ from one state to the next. Most states require candidates to have at least a Bachelor's degree and to pass a licensing exam administered by the National Association of Long-term Care Administrator Boards (NAB). Administrators in some parts of the country also must successfully complete state training programs as well.
Bachelor's degree, Associate's degree, and nursing home admin certificate programs are available at both traditional campuses and at online colleges across the country, so it is possible to earn your NHA degree at home. These institutions may offer majors in nursing care administration or long-term care administration, with accreditation for these programs offered through NAB. Some colleges don't offer these specific majors, but they may have general programs in health care administration or business administration that can prepare you as well.
Nursing care administration programs typically will require students to have a foundation in subjects such as human resources management, health care financial management, leadership training, health care management and ethics, business law, marketing and public relations, and medical terminology. In addition to these general subject areas, students may be asked to take specialized courses such as long-term care laws, nursing home administration, dietary management, aging and bereavement, gerontology, social services for the elderly, and adult development. In some states, internships also may be required or recommended as part of the licensing and educational process.
If you are a student who wants to pursue your studies beyond the undergraduate level, or if you are already working in a long term care facility, you may want to consider a Master's degree in health care administration. Forbes Magazine called health care administration "one of the best Master's degrees for job-seekers" in 2012. An advanced degree may help open the door to better pay or more job opportunities, and can teach you the advanced concepts about nursing home administration you will need to manage a care facility successfully.
Employment Options for Nursing Home Administration Degree Holders
As a licensed nursing home administrator (LNHA), you can expect to have a wide range of daily responsibilities. Some of the tasks you may be charged with under a nursing home administrator job description include developing the facility's budget, setting patient fees, supervising and scheduling employees, handling community and public relations, communicating with medical staff, meeting with governing boards and overseeing health care services. This is no small position, and the way in which you handle your responsibilities can have far reaching impacts on employees, residents and their families.
The Bureau of Labor Statistics reports that about 11 percent of all medical and health service administrators work in nursing care facilities, and most of them work full-time. Since these nursing care facilities are open around the clock, some administrators may be scheduled to work on weekends or in the evening, and you may be required to be on call to handle emergency situations.
The average pay for medical and health service managers who work in nursing care facilities was $83,340 in 2013, or slightly more than $40 per hour, according to the BLS. The average salary for nursing care administrators in some states was substantially higher, with New York and California both reporting an average annual salary of more than $118,000 in 2013, according to the same report.
The industry's strong job forecast and competitive salary rates are positive signs if you are looking to become a long term care administrator. With the right education and training, nursing care executives can learn how to be successful in a field that makes a difference in the lives of thousands of senior citizens and other long-term care clients. Request more information from the nursing home administrator programs below if this is a career path you'd like to investigate further.
Top Health Administration Schools
{{ school.SchoolName }}
See more programs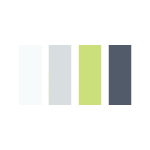 Additional Health Administration Schools