California Health Administration Degree Programs
As the medical industry continues to boom, healthcare institutions all over California rely on the skills of educated health administrators. California is home to large health care facilities like UCLA Medical Center, Cedars-Sinai Medical Center, and Palomar Health. If you're ready to explore a career in healthcare administration, you can begin investigating your educational options in California.
It's important to thoroughly evaluate each school you're interested in attending. You can look at whether an institution offers online or traditional courses, each school's tuition rates, and financial aid opportunities. It's also crucial to take into account the quality of each school's classes and professors.
<!- mfunc feat_school ->
Featured Programs:
Sponsored School(s)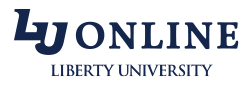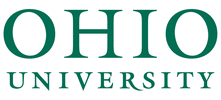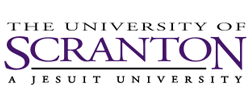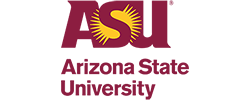 <!- /mfunc feat_school ->
Healthcare Administration Education in California
As a prospective healthcare administration student, you are able to choose between 24 schools that serve California students. The Commission on Accreditation of Healthcare Management Education reports that five of these schools are CAHME-accredited.
Since healthcare administrators play such an important role in medical institutions, you'll learn a wide range of skills as you earn your degree. You may learn human resources skills, including how to interview and hire medical personnel. It is important to learn how to facilitate communication between department heads, medical staff, and other important players in healthcare organizations.
Fiscal responsibility is another key part of most healthcare administration programs. Your courses may teach you how to schedule staff in a way that is fiscally responsible and still meets the organization's needs, monitor the use of your organization's resources, and balance department budgets. This may include keeping up with statewide developments like the recent 2021 proposal to allow adults to add their elderly parents onto their health care plans.
Completing a degree in this field prepares you to take on a leadership role in the healthcare industry. Graduates often go on to become hospital or nursing home administrators. In these roles, you may oversee multiple departments, ensure patient and staff satisfaction, and work closely with other leaders in your organization to meet the needs of your community.
If you already work in the healthcare field, your curriculum may prepare you to become a leader in your specialty area. You may learn how to integrate new research into your hospital's policies and care plans, how to use patient outcome and satisfaction reports to impact change, and assess performance of medical professionals at different levels.
California Health Admin Related Associations
California Medical Group Management Association
California Hospital Association
Hospital Association of Southern California
Women in Health Administration of Southern California
California Association of Health Facilities
Outlook for Healthcare Administration Careers in California
As one of the most diverse and densely populated states in the country, healthcare needs in California vary dramatically from region to region. With a background in healthcare administration and a willingness to work your way up, you can use your education in settings like government agencies and public health departments, hospitals, private clinics, and public health outreach programs.
The future of healthcare administration in California is expected to remain bright for at least the next few years, as indicated by a projected 24% increase in job openings over the decade leading up to 2028.
On average, salaries in California are higher than those reported on a national scale. Currently at $138,030, this means California offers the third-highest average salary of all states in the nation.
Healthcare organizations have many changes to make and many goals to meet in coming years. Find out how you can contribute by requesting information from healthcare administration programs in California.
2020 US Bureau of Labor Statistics salary figures for Medical and Health Services Managers.
Job growth projections sourced from California's Employment Development Department and published in the U.S. Department of Labor-funded Long Term Occupational Projections (2018-2028) database. The US Bureau of Labor Statistics expressly refers users to this source for state-specific job market data. Salary figures and job market projections reflect state data, not school-specific information. Conditions in your area may vary. Data accessed September 2021.
2020 Medical and Health Services Manager Estimated Job Openings
Advice from an Expert
Below, we speak with C. Duane Dauner, President/CEO of the California Hospital Association, about working in the health management field in California.
Health Administration Schools
{{ school.SchoolName }}
See more programs