Healthcare Administration Degrees in Arizona
The health services industry is experiencing a growth period, and qualified professionals are in need. As a result, many schools are offering healthcare administration degrees in Arizona, making this a great time to look into your degree options. Arizona employs thousands of managers and administrators in the health care industry, from the smaller cities and towns in the state to the metropolitan area of Phoenix.
To find out more about your options for healthcare admin programs in Arizona, request information from the schools on this page. We have compiled a listing of programs ranging from Associate's degrees to Master's degrees, to ensure you find what you are looking for.
<!- mfunc feat_school ->
Featured Programs:
Sponsored School(s)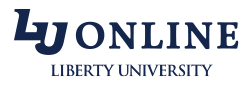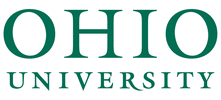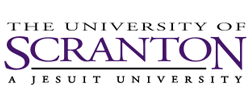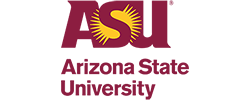 <!- /mfunc feat_school ->
Healthcare Administration Education in Arizona
Entry level medical and health care administration positions can be reached by earning your Associate's degree, however most high level positions will require at least a Bachelor's degree. You may also be required to pass a licensing exam and complete one of Arizona's state-approved training programs for certain healthcare management positions.
There are several health admin degrees in Arizona to choose from, including Health Informatics, Healthcare Administration, Health Systems Management and Health Information Technology. Request information from the schools on this page to learn more about the healthcare management degree programs you are interested in.
Financing your healthcare administration degree in Arizona can be helped by applying for Federal Financial Aid (FAFSA), as well as state and local scholarships. Financial aid recources in Arizona also include the SunStudent College Scholarships, the Arizona College Scholarship Foundation, and the Arizona Scholarships for Excellence.
Outlook for Healthcare Administration Careers in Arizona
Healthcare administration is a multifaceted field that is designed to prepare you for a number of different work environments in Arizona. Your expertise and experience may be needed at nonprofit associations, consulting firms that strengthen the presence of health care providers in the community, nursing homes, and community health programs.
Across Arizona, institutions and healthcare providers are implementing measures to meet the demands of the Affordable Care Act. As a result, the demand for healthcare executives has increased, leading to an expected 39% boost in job openings by between 2018 and 2028.
The salary you earn as a healthcare administrator depends on the level of management you reach and which type of organization you work for. However, the statewide average for a health services manager is $123,540 per year.
2020 US Bureau of Labor Statistics salary figures for Medical and Health Services Managers. Job growth projections sourced from Arizona's Office of Economic Opportunity and published in the U.S. Department of Labor-funded Long Term Occupational Projections (2018-2028) database. The US Bureau of Labor Statistics expressly refers users to this source for state-specific job market data. Salary figures and job market projections reflect state data, not school-specific information. Conditions in your area may vary. Data accessed September 2021.
2020 Medical and Health Services Manager Estimated Job Openings
Take advantage of recent growth in the healthcare industry and take your career to the next level. Find out how by contacting healthcare administration schools in Arizona.
Health Administration Schools
{{ school.SchoolName }}
See more programs