Certificate in Health Administration
Earning additional certifications on top of the degree you already have can prepare you for an expanded role within healthcare administration. There are several different ways to earn a certificate in health administration, whether you currently hold a Bachelor's or Master's degree, that can position you as a leader who is prepared to handle the challenging role of leading your healthcare institution.
We have provided a listing of the health administration certificates that are available, so that you can choose the one that can best help you learn what you need to know to effectively manage staff and resources, as well as improve the quality of care in your facility.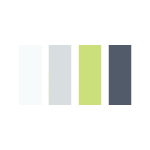 Contact the schools that are listed below to learn more about your options for earning a post-graduate certificate in health care administration to move yourself, your patients, and your healthcare facility forward.
What Kinds of Healthcare Administration Certificates Are There?
While the majority of certificate programs in healthcare administration are geared toward those with a Bachelor's degree in a business or health related field, there are other options for different career levels. If you are just entering the field, you may find that earning a certificate in billing and coding or medical records management may work for you.
If you already have your Master's degree, you can earn a post-graduate certificate in healthcare administration, preparing you to take on additional supervisory duties within the healthcare industry. Many schools offer a variety of focus options, so it's important to research schools thoroughly before you make your final decision. Contact the programs listed on this page to get a better ideas of what types of certificates are out there, and how you can get started in health admin.
How Can I Get My Healthcare Administration Certificate?
Earning your certificate in health administration typically requires that you already possess a Bachelor's degree. You will likely have to provide a copy of your transcripts, maintain a satisfactory GPA (2.8 or greater), provide three letters of recommendation, and submit your curriculum vitae or current resume during the application process. Once you are admitted to a school that offers the healthcare administration certificate, you may want to investigate your options for financial aid. Some schools do offer assistance for this higher education endeavor, while others do not provide certificate students with aid. The best way to find out is to contact the schools directly.
Most certificate programs require anywhere between 12 and 20 credit hours for completion. You will likely need to take two or three required classes, along with electives that match your interest or focus. Health Systems, Healthcare Management, and Accounting and Healthcare Financial Management are commonly found in certificate programs. They can provide you with the essential knowledge you will need to succeed as a leader in the healthcare industry.
Some other common courses that may be required, either as prerequisites or as part of your certificate program, may include:
Research and Statistics
Managing Community Health Systems
Healthcare Economics
Ethics in Healthcare
Disaster and Emergency Preparedness Management
Quality Control Management in Healthcare
Healthcare Marketing and Strategic Planning
Reach out to schools today to get more information about earning your healthcare admin certificate.
Top Health Administration Schools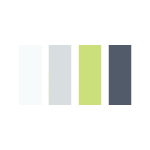 Additional Criminal Justice Schools
Alabama
Arizona
California
Connecticut
District Of Columbia
Florida
Illinois
Indiana
Iowa
Kansas
Louisiana
Maine
Maryland
Massachusetts
Michigan
Minnesota
Missouri
Nebraska
New Hampshire
New Jersey
New York
North Carolina
North Dakota
Ohio
Oklahoma
Oregon
Pennsylvania
Rhode Island
Tennessee
Texas
Vermont
Virginia
Washington
Wisconsin