Certificate in Health Administration:
Everything You Need to Know
As the demand for nurses, doctors, and other healthcare workers explodes, so does the need for health administrators. Health administration is ideal for those who want to use their business skills in the rewarding field of healthcare. This career path can also be financially rewarding. The Bureau of Labor Statistics reports that healthcare administrators with a bachelor's can earn a median salary of $99,730 per year. According to The New York Times, high-level healthcare leaders can make more than physicians.
Earning a graduate certificate can be a fast-track option to entering the field of healthcare administration. Read on to learn about what a healthcare administration certificate is, what you can do with it, and how to obtain one.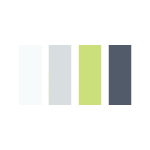 What Is a Certificate in Health Administration?
A certificate in health administration is an academic credential you can add on to either a bachelor's or master's degree. Certificates are one of the easiest ways to advance your career.
Why earn a healthcare administration certificate? There are several reasons:
Earning a certificate on top of the degree you already have can prepare you for an expanded role within healthcare administration. You can move into a focused area of healthcare, such as public health, or hone your administrative skills to take on greater responsibility in supervisory roles.
A certificate can save you the time it takes to pursue a second management or business degree, which means you can enter the workplace more quickly.
Often the credits from a certificate program will transfer to higher-level degrees and position you as a stronger candidate for a master's or doctorate program.
There are two types of certificates in health administration: graduate and post-graduate. A graduate certificate is an add-on to a bachelor's degree, meaning you would enroll in the program after completing your bachelor's. A post-graduate certificate is an add-on to a master's degree, so you would enroll after completing your master's.
Graduate Certificate in Health Administration
The majority of certificate programs in healthcare administration are graduate certificate programs. They are geared toward those with a bachelor's degree in a business or health-related field.
What Can I Do With a Graduate Certificate in Health Administration?
A graduate certificate can directly lead to a career in health administration. For those with an interest in a particular branch within health administration certificate programs with a special focus are offered.
Many schools offer a general certificate in health administration. Such programs can also be called a graduate certificate in healthcare management, certificate in health services administration, or certificate in health systems leadership and management, to name a few. The purpose of these programs is generally the same—to provide you with the skills and knowledge necessary to manage a facility such as a health clinic, doctor's office, or long-term care setting.
Other graduate certificate programs have a particular emphasis. Here are some examples:
Public health (some public health programs have even narrower concentrations such as HIV and AIDS; food and safety; environmental health): Focuses on maintaining healthcare standards
Health care quality and safety: Emphasizes patient safety and identifying ways to improve the healthcare procedures and guidelines in a particular healthcare facility
Long-term care administration: Can prepare you to manage geriatric facilities
Health informatics: Studies how technology can improve the way healthcare data is collected, stored, processed, and communicated
How Do I Earn a Graduate Certificate?
You can enroll in a graduate certificate program after completing a bachelor's degree—either right after you obtain the degree or after working in the field first. Most graduate certificate programs require anywhere between 12 and 18 credit hours for completion.
Entry Requirements
In addition to holding a bachelor's degree, to apply you will likely have to provide a copy of your transcripts, maintain a satisfactory GPA (typically 2.8 or greater), and provide several letters of recommendation. If you are a working professional you also might be asked to submit your current resume.
Types of Courses
Generally, you will need to take two or three required classes, along with electives that match your interest or focus. Health systems, healthcare management, and accounting and healthcare financial management are commonly included in certificate programs. They can provide you with the essential knowledge you will need to succeed as a leader in the healthcare industry.
Certain other common courses that may be required, either as prerequisites or as part of your certificate program, may include:
Research and statistics
Managing community health systems
Healthcare economics
Ethics in healthcare
Disaster and emergency preparedness management
Quality control management in healthcare
Healthcare marketing and strategic planning
Certificate programs focusing on a particular area will often include some of the courses above, as well as others based on the specialty area. For example, a certificate in geriatric care and management might include courses such as:
Issues and concepts in gerontology
Geriatric care management
Communication in the aging network
Ethical, legal, and business aspects of geriatric care management
Certificate programs in healthcare quality and safety might include courses such as:
Introduction to clinical quality improvement
Measurement and tools for quality improvement
Fundamentals of patient safety
Often you can transfer credits from this certificate program to a master's program.
Post-Graduate Certificate in Health Administration
If you already hold your master's degree, you can earn a post-graduate certificate in healthcare administration. This certificate can prepare you to take on additional supervisory duties within the healthcare industry.
What Can I Do With a Post-Graduate Certificate in Health Administration?
A post-graduate certificate can prepare you for high-level management jobs in healthcare. Typically larger organizations such full-service hospitals require at least a master's degree; having a post-graduate certificate will give you a leg up on the competition.
Other opportunities can include management of specialty hospitals, such as mental health hospitals, home healthcare organizations, or rehabilitation centers.
How Do I Earn a Post-Graduate Certificate?
Post-graduate certificates usually take longer than graduate certificates, typically requiring 20 to 25 credit hours.
Entry Requirements
You can apply for a post-graduate certificate after completing g a master's. As with a graduate certificate, you will generally need transcripts, a satisfactory GPA in your master's programs, letters of recommendation, and possibly a resume.
Types of Courses
Post-graduate certificates emphasize advanced training in operational, organizational, and financial topics applicable to the field of healthcare. They typically include advanced overviews of the American healthcare system. Post-graduate coursework often goes deeper into policy and legal matters than graduate certificate programs.
Examples of courses might include:
Healthcare project management
Finance for health care leadership
Informatics and analytics for healthcare leaders
Advanced principles in healthcare leadership
Online Health Administration Certificate Programs
Many schools offer online certificate programs in health administration. The courses you can take are generally no different from those in on-campus certificate programs. Although some of these programs are hybrid – offering hands-on coursework that can't be completed online – many are offered fully online.
Online programs are ideal for working professionals as they offer a more flexible learning setting and schedule. You can generally work at your own pace to accommodate individualized course and program goals and needs.
They can also increase your choice of schools, since you are not tied to one location. Some schools will even let you preview online courses so you can decide whether they are right for you.
Choosing the Right Certificate Program
Although it can be tempting to only look into one or two schools—perhaps a school recommended by a professor or one that a friend or coworker attends—the fact is you are more likely to find the right school and program by investigating a number of schools.
As you explore programs, ask the following questions:
Are you considering pursuing a master's degree after completion of your graduate certificate? If so, make sure the credits from your certificate program are transferable, since this is not always the case.
Do you prefer an online or on-campus learning experience? If you need flexibility and you are good at time management, an online program might be right for you.
Does the school have relationships with employers or other schools?
Can I afford the school? Can I get financial aid? Note that not all certificate programs offer financial aid.
Does the school have a good reputation? You can find sites such as College Score Card that rate schools based on factors such as graduation rates, debt payback, and others.
Top Health Administration Schools
{{ school.SchoolName }}
See more programs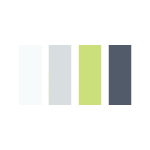 Additional Health Administration Schools
Alabama
Arizona
California
Connecticut
District Of Columbia
Florida
Illinois
Indiana
Iowa
Kansas
Louisiana
Maine
Maryland
Massachusetts
Michigan
Minnesota
Missouri
Nebraska
New Hampshire
New Jersey
New York
North Carolina
North Dakota
Ohio
Oklahoma
Oregon
Pennsylvania
Rhode Island
Tennessee
Texas
Vermont
Virginia
Washington
Wisconsin