Public Health Degree Programs
Public health epidemiologists are the medical experts who study, research and work to prevent and control medical epidemics. They focus on viruses that can pose a threat to an overall community. For example, it was the job of an epidemiologist to determine the causes and best way to prevent the spread of "Swine Flu."
To learn more about how you can enter this exciting and important field, simply request information from the schools below.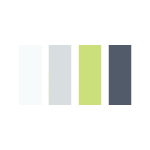 Public Health Epidemiologist Job Description
Work in the field of public health epidemiology can be separated into research vs. clinical epidemiology. Researchers study epidemics-what they are, how they begin, how they can be controlled, and how outbreaks can be prevented.
Some researchers spend their careers studying specific epidemics while others work with a number of different viruses. Clinicians mainly work in hospitals, advising the medical staff of infectious outbreaks and suggesting ways to contain the spread. Clinical epidemiology can also involve creating hospital guidelines for the treatment and control of infectious diseases in general.
Public Health Epidemiologist Requirements
Public health epidemiologists are generally expected to obtain at least a master's degree in public health. However, many jobs in the field require a doctoral degree as well. This career path is highly specialized and demanding. Those choosing epidemiology must possess a wide breadth of knowledge – both of medical threats and how best to deal with them. Epidemiologists who work directly with patients will also require licensure.
Public Health Epidemiologist Career Outlook
According to data collected from the United States Bureau of Labor Statistics (BLS), 2013 data, the mean annual wage for a public health epidemiologist is $73,040. Epidemiologists are a huge part of the medical community. Their research provides information vital to the prevention of epidemics, and their advice and plans of action can contain epidemics before they become major problems.
Public Health Epidemiologist Trends
Epidemiologists are in near constant demand. Even as vaccines and new medications are developed to help ease certain viruses, others become problems. Just recently, epidemiologists had to respond to H1N1. Problems from obesity to flu to cancer fall into the realm of epidemiology. For those interested in this career path, there are steady opportunities across a variety of positions.
Top Health Administration Schools
{{ school.SchoolName }}
See more programs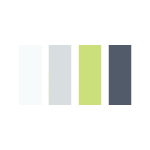 Additional Health Administration Schools
Alabama
Arizona
Arkansas
California
Colorado
Connecticut
District Of Columbia
Florida
Georgia
Hawaii
Idaho
Illinois
Indiana
Iowa
Kansas
Kentucky
Louisiana
Maine
Maryland
Massachusetts
Michigan
Minnesota
Mississippi
Missouri
Montana
Nebraska
Nevada
New Hampshire
New Jersey
New York
North Carolina
Ohio
Oklahoma
Oregon
Pennsylvania
Rhode Island
South Carolina
South Dakota
Tennessee
Texas
Utah
Virginia
Washington
West Virginia
Wisconsin