Hospice Administrator: Job Overview and How to Become One
Hospice administrators fill a vital role in helping patients and their families face end-of-life situations with dignity and assurance of quality care. These professionals can work in several different settings after earning the educational qualifications needed to perform their duties. Read on to learn more about how to become a hospice administrator and what the job is like.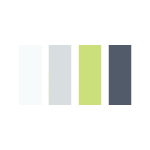 What Is a Hospice Administrator?
Like other healthcare service managers, hospice administrators oversee their facilities and manage areas of employment, services, standards of care, customer service, finances, and regulatory requirements. While they run the day-to-day running of the hospice, they also employ other professionals at various levels to carry out tasks and ensure the facility runs smoothly and in accordance with state, federal, and professional requirements.
How Much Does a Hospice Administrator Make?
Hospice administrators often operate under the umbrella of medical and health services management. The Bureau of Labor Statistics reports that jobs for these professionals should grow by an impressive 18% between 2018 and 2028, leading to the creation of 71,600 new roles.
Nursing and residential care facilities managers made a median salary of $86,820 per year as of 2019. The self-reporting site PayScale further clarifies that salaries range from approximately $65,000 to $108,000, depending on experience, location, and education level.
What Do Hospice Administrators Do?
Hospice administrators take on many responsibilities that are integral to the functioning of the facilities they oversee. Much of their work focuses on big-picture issues, like creating processes that help facilities run more efficiently or managing marketing campaigns.  They also concern themselves with day-to-day tasks such as meeting with new patients and their families, ensuring the hospice maintains proper certifications, scheduling training and continuing education programming for staff, and balancing the budget.
To succeed in this role, you should feel comfortable multi-tasking and working with individuals from all walks of life. You should also be someone who can create boundaries between your personal and professional life and not take work home with you. The unfortunate reality of this job is that all of the patients in the facility you operate will eventually pass away, most likely while under your care. You should be prepared to deal with this reality and find ways to practice self-care.
The National Center for Health Statistics states that 4,300 hospice care agencies existed in the U.S. as of 2016, serving approximately 1.4 million patients. 63% of these agencies function as for-profit businesses while the remaining are registered as nonprofits. Hospices exist in both private and state forms, including those managed by the Veterans Administration. You may find work at adult day service centers, home health agencies, nursing homes, residential care communities, or hospice facilities.
How to Become a Hospice Administrator
Becoming a hospice administrator requires a commitment to years of education in a relevant subject area. While specific hospice administration degrees do not currently exist, several complementary educational paths can be followed if you know you want to work in this area.
Hospice administrators are not required to hold individual licensure, though certification options are available. However, hospice facilities themselves maintain licensure. As someone in a leadership or management role, you will likely be in charge of going through the steps to secure a license if you work at a new facility or ensure licensure is maintained in an existing operation.
Here's a closer look at degree requirements for hospice administrators.
Earn a Bachelor's Degree
You can choose from a few different bachelor's degrees that complement hospice administration roles, including programs in health administration, gerontology, and business management. If you're enrolled on a full-time basis, plan to spend four years in school to meet graduation requirements. If part-time, you may need up to six years.
In addition to coursework requirements, like those in healthcare law and human resources, many of these programs mandate an internship or fieldwork placement. This experience will help you learn how to apply the skills and knowledge gained through school in a professional setting under a mentor. While a bachelor's degree may meet employment requirements in some environments, most hospice administrators hold a master's degree.
Earn a Master's Degree
As the field of hospice administration continues to formalize, more hiring managers are looking for candidates with an advanced degree. A master's in health administration is a common choice for those entering this field as it familiarizes students with both the healthcare services management industry and traditional business skills. Most programs require two years of full-time learning, but several accelerated programs can be completed in approximately 18 months. Coursework may include advanced studies in healthcare ethics, economics, and policy. Some programs require you to research and write a thesis, while others mandate field experience.
Because many learners work while pursuing graduate studies, many online master's degrees in health administration are available. These programs often allow more flexibility than campus-based options, making it possible for students to complete assignments on their own schedules.
Earn a Doctorate
While few, if any, hospice administration roles require a doctorate, some professionals still decide to go down this path If you are interested in transitioning to an academic or research-based role in the future, pursuing this option may make sense.
A doctorate in health administration (DHA) usually requires three to five years of study and  learners must research, write, and defend a dissertation on a unique topic or question in the field. They may also mandate some type of field placement.
Earn Certification
Although certification is not often a requirement for employment, completing this step can make you more competitive in the job market, help you demonstrate advanced niche knowledge, and make it easier to negotiate a higher salary.
The National Board for Home Care and Hospice Certification provides certification for hospice managers, executives, and administrators. To receive certification, you must sit for and receive a passing score on the certification exam.
To maintain certification, you must maintain active, relevant employment, complete 36 hours of continuing education every four years, and participate in at least one other support activity. Support activities include being a member of a trade organization or researching and writing for publication in industry journals.
Why are Hospice Administrators Important?
The importance of hospice administrators is undeniable. A good one will make the often frightening and saddening time patients and their loved ones are experiencing a bit easier by:
Offering a Safe and Warm Environment
"Research has shown that people would prefer to die in comfortable or familiar surroundings rather than in an institutional setting," according to Spencer Levine of the Hospice Foundation of America.
Allowing a Feeling of Dignity
Hospice patients are generally not hooked up to machines or being interrupted for medical care. Additionally, hospice administrators often oversee the creation of care plans in line with their clients' wishes, allowing patients to understand what's coming. Hospice patients get to feel a bit more human and in control as a result.
Providing Family Counseling
Care.com states, "Often, the biggest myth surrounding hospice care is that the family has given up and hospice is a final surrender." As such, in addition to coping with the impending death of loved ones, they may be feeling guilt. Most hospices provide counseling services to families to help them process these feelings.
Related Careers to Hospice Administration
After reviewing this page, you may find that you want to work in this field but feel drawn to a slightly different path. If so, know that several other meaningful jobs are in demand. A couple of these include:
Hospital Administrator
Hospital administrators may oversee whole hospitals, individual wards or clinics, or physicians' practices. They manage the day-to-day running of their organizations by setting goals, ensuring facility and employee compliance, hiring and training new staff, organizing records, and managing budgets. They do not need to hold licensure. Hospital administrators earn an average annual salary of $86,682 as of May 2020, according to PayScale.
Nursing Home Manager
Nursing home managers work in long-term care facilities to oversee the services provided to elderly patients. Unlike hospice managers clientele, nursing home residents are often more independent and accepting of additional medical care, including life-saving measures. They are more likely to live for several years after entering the nursing home than those in hospice are. As a nursing home manager, you'll be required to receive and maintain licensure. As of May 2020, PayScale reports that these professionals earn an average of $90,528.
Professional Resources for Hospice Administrators
Top Health Administration Schools
{{ school.SchoolName }}
See more programs