New York Health Administration Degree Programs
New York State has many different cities within it but everybody typically thinks of New York City due to it being the most populated city in the nation. A common job title that can be expected upon the completion of a Health Administration degree is a Health Services Manager.
This is often a position that sees people acting with both a healthcare and business background so they can make informed decisions about large healthcare company or hospital policies. New York will be able to offer education opportunities from both the city and state as well as private institutions. Any graduates will need to anticipate job duties that include developing healthcare programs to managing budgets of whatever healthcare company they work for.
<!- mfunc feat_school ->
Featured Programs:
Sponsored School(s)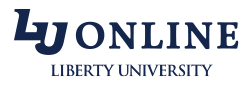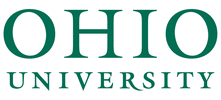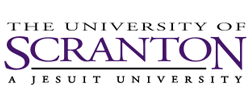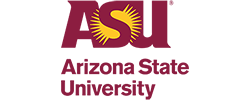 <!- /mfunc feat_school ->
Healthcare Administration Education in New York
With over 35+ schools available, New York has a variety of options for potential students to choose from. Graduates of a Health Administration degree should come away with a variety of different skills and knowledge that include (but are not limited to):
Executive Management: Knowing the different business principles that guide you in knowing fiscal planning, human resources allocation, leadership structure, and the ability to coordinate people and resources.
Customer and Client Service Assessment: A large part of a successful healthcare organization is how it treats the customer or client. In the Health Services Manager role, it is important to develop proper process and evaluate customer approval.
Business Accounting: The ability to calculate and process financial numbers can often be an important aspect of healthcare administration along with the ability to analyze those numbers.
It will be important for each student to identify the level of degree they are eligible for along with the requirements of each degree. There are often times requirements for on-site training depending on the institution and level of degree.
Outlook for Healthcare Administration Careers in New York
Whether you are interested in working in a rural, suburban, or urban area, it is likely that you can put a healthcare administration degree to work in the state of New York. Throughout this state, there are hospital chains, private practices, research institutions, and other facilities that expect their management professionals to have a background in healthcare.
Solid job growth is expected in New York between 2018 and 2028, with an average job growth rate of 26% in this time frame.
Remember, though, that the job outlook may differ quite a bit between rural parts of New York and urban areas. Salaries in this state tend to be higher than the national average; the median income for a New York healthcare manager is $134,310 per year.
Find out what healthcare institutions in New York are looking for. Contact healthcare administration programs in New York today.
New York Healthcare Admin Resource Links:
Healthcare Leaders of New York
Student Healthcare Executives
Healthcare Association of New York State
New York State Health Facilities Association
2020 US Bureau of Labor Statistics salary figures for Medical and Health Services Managers.
Job growth projections sourced from the New York State Department of Labor and published in the U.S. Department of Labor-funded Long Term Occupational Projections (2018-2028) database. The US Bureau of Labor Statistics expressly refers users to this source for state-specific job market data. Salary figures and job market projections reflect state data, not school-specific information. Conditions in your area may vary. Data accessed September 2021.
2020 Medical and Health Services Manager Estimated Job Openings
Health Administration Schools
{{ school.SchoolName }}
See more programs