How to Choose a Health Administration Program
By Michael Murillo
Choosing a career in health administration can provide a lifetime of satisfying work in a dynamic environment. Technology, innovation and an aging population are factors that point to growth opportunities in a number of related industries.
But it all begins with choosing the right program for you. What qualities separate an average program from a great one? What mistakes should a student avoid when deciding how to further their educational goals? The best answers can be found by consulting successful executives who have not only weathered recent trends in health care, but understand how to take advantage of future opportunities.
<!- mfunc feat_school ->
Featured Programs:
Sponsored School(s)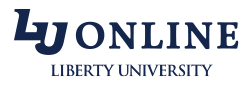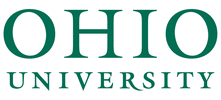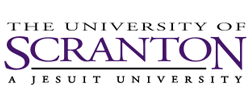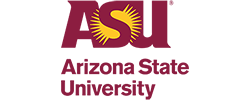 <!- /mfunc feat_school ->
What to Do:
As you begin your career path, it's important to determine what areas of health care administration interest you most and have strong future prospects. According to Marty Bonick, President and CEO of Jewish Hospital Medical Campus in Kentucky, several areas look poised for growth in the future. While he acknowledges that the current job market has been affected by the economy, Bonick sees many reasons to be optimistic about the future. Companies that might have been hesitant to invest in personnel resources in a time of legislative uncertainty can begin to plan accordingly now that reform laws have passed. In addition, the provider side of the equation should be affected by heavy retirement, creating new employment opportunities. Bonick, for example, expects insurance and technology to grow as the industry adapts to a new economy, and cited business and technology as key areas of concentration for new job-seekers.
To best prepare for these new opportunities, he suggests choosing a program with a strong track record of not only helping students attain their degree, but also assisting them in career placement after their education is complete.
"I would seek an accredited program with experienced faculty and place strong emphasis on completing a post-graduate residency or fellowship program," Bonick says. "The experience gained in this setting, in my opinion, cannot be matched by other online or start-up programs."
What to Avoid:
While it's important to know how to approach the right program, you need more than that to be successful. You need to avoid making common mistakes – the kinds of mistakes that can cost you time, money and opportunities as you pursue a career in health administration. While having an idea where you want your career path to lead can be healthy, Bonick explains that you also have to be careful not to limit yourself. "I would also focus on programs that emphasize leadership development and the industry as a whole, versus programs more narrowly-focused on catering to just one or a few segments of the industry and placing their students in silo-focused roles." Gaining a grasp of the entire health industry will help you remain flexible and valuable in a dynamic job market. While it's important to identify certain jobs that attract your attention and interest, you don't want to limit your areas of expertise to a degree that affects your ability to qualify for potential positions.
In a competitive job market, you want as many advantages on your side as possible. Bonick believes choosing a program that both provides experienced faculty and emphasizes face-to-face interaction will help you develop leadership and critical-thinking skills and put the odds in your favor. "The goal is getting an education, not just a degree," he says.
Jewish Hospital Medical Campus is a 442-bed facility that has been ranked as one of the 50 Best Hospitals by U.S. News & World Report.