Essential Basics of Health Benefits
Written by Shannon Saksewski
The Affordable Care Act (ACA) has caused a great deal of change in the health insurance market. For example, beginning in 2014, all individual and small group health plans—whether they are offered on, or off of, the Marketplace—must cover a set of health care services called Essential Health Benefits (EHBs).
Prior to these changes, the coverage offered by these types of plans was often far less robust than that which must be offered now. Some in the insurance industry, as well as small employers who are now reviewing their plan renewal rates, might argue that the mandatory addition of EHBs adds significantly to the cost and affordability of these plans.
<!- mfunc feat_school ->
Featured Programs:
Sponsored School(s)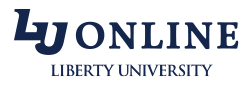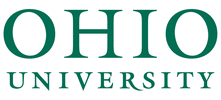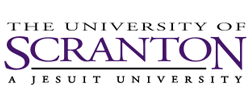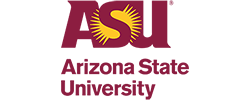 <!- /mfunc feat_school ->
As health care administrators, it is important to know what coverage is now available to insured patients through EHBs. Here is an overview of the ten EHB categories which must be covered, regardless of the plan's level (Bronze, Silver, Gold, Platinum):
Ambulatory patient services, which are those services you receive when you are not admitted to a hospital.
Emergency services.
Hospitalization.
Maternity and newborn care must be covered even if a woman is pregnant before her coverage began. The covered mother and child may receive care both before, and after, the baby is born. Note that having a baby initiates a special enrollment period, during which the parent(s) can either choose a different plan for the family, or add the child to the existing plan.
Mental health and substance abuse disorder services, including behavioral health treatment like appointments with a therapist, must be covered. Further, there are now parity protections which mandate that Marketplace plans offer comparable financial, clinical, care management policies and practices be made available between mental health/substance abuse services and medical/surgical services.
Prescription drugs. Note, however, that each plan's formulary may vary. Patients and their providers should be careful that they understand which medications are covered. Before buying a health plan, examining its formulary is as important as understanding the provider network—especially for those who take prescription medications regularly.
Rehabilitative and habilitative services and devices, which help people with injuries, disabilities, and/or chronic conditions either gain or recover their mobility and independence.
Laboratory services.
Preventive and wellness services and chronic disease management. Marketplace plans, as well as many off-Marketplace plans, must offer a long list of preventive and wellness services at no cost to the patient, even before the annual deductible is met. Learn more about the covered preventive and wellness services here.
Pediatric services, including oral and vision care.
While each of these general categories of services are required to be covered in each state, specific coverage will vary by state. Each state's insurance office is responsible for choosing a benchmark plan after which all plans in that state must model their EHBs. Curious to learn more about your state's benchmark plan? This Center for Consumer Information and Insurance Oversight (CCIIO) site provides links to each plan.
Although some preventive and wellness services are free of cost for consumers, most services in these EHB categories are subject to the plan's out-of-pocket costs, like co-pays and deductibles.
What has been your experience with the coverage offered via new individual and small group health plans? Are you noticing any trends? Tweet to @ssaksews and @healthadmdegree.
Shannon Saksewski has been practicing and studying health strategy in multiple contexts for more than five years. She earned a BA in psychology and studies in religion, a MSW focused on counseling practice, and a MBA focused on health strategy from the University of Michigan. Shannon can be reached via email (ssaksews@gmail.com), Twitter (@ssaksews), or LinkedIn.