Professional Healthcare Organizations You Should Join
Written by Shanna S.
As you look forward to continuing your education and entering a career in the field of Healthcare Administration, you may be overwhelmed by the sheer volume of programs, concentrations and positions available. There are several different ways to branch into the administrative side of healthcare, regardless of your background or current career, but it can be difficult to do so without the proper resources. To assist you in your exploration, we have compiled a listing of all of the programs available, from Associate's Degrees to Doctoral Degrees, which you can find on our individual program pages.
<!- mfunc feat_school ->
Featured Programs:
Sponsored School(s)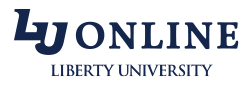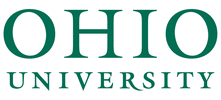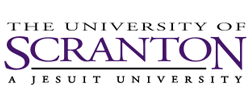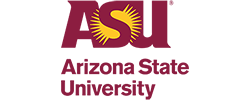 <!- /mfunc feat_school ->
In addition to providing access to degree programs, the staff at Health Administration Degrees has compiled a professional networking guide, to assist you in transitioning into a new career by connecting you with other professionals in your field. As we enter a new era of Healthcare in the United States, it is of utmost importance that those in the administrative side share knowledge, resources and innovation in order to help guide the future of healthcare delivery.
One way to do this is to join, engage with and participate in professional associations that are related to your field. There are several organizations that provide a platform for networking with other professionals, educational offerings and conferences, as well as access to current news and trends within the profession. Just as there are several different routes you can take in getting your degree, there are numerous groups you can join to further your knowledge, influence and reach as an administrative professional within the field.
What Will I Gain?
As a member of a professional organization that is geared around administrative aspects of healthcare you can expect the following benefits:
Access to research publications and journals in your specialty
Access to events, conferences and webinars relevant to your field
Continuing education and certification opportunities
Interaction with other professionals in similar positions
Updates regarding federal and state changes in the delivery of healthcare services
Information on the most recent innovations and improvements in healthcare.
How to Join a Professional Healthcare Organization
By visiting the websites listed below, you should be able to determine the cost, benefits and steps required to join professional groups related to healthcare administration. Most of these organizations outline membership costs on the site, which vary from tens to hundreds of dollars annually. You may be able to deduct membership dues as a part of your taxes, or your employer may reimburse you if there is a program in place at your workplace that supports and encourages professional development through this route.
Contact information for each group is provided on their respective websites, and reaching out to ask about membership is usually welcomed. As you investigate how you may benefit from joining a professional organization, try to find one that provides resources that are specifically geared toward your job setting and responsibilities.
For instance, if you are interested in Healthcare Administration within the context of Informatics, the optimal group to get involved with may be quite different than if you are a Nursing Home Administrator that is interested in Gerontology and Long Term Care issues.
Take the time to find the right fit between the resources you need and your interests. Asking questions and contacting other members can be a great way to find out what you need to know in order to make a connection that will enhance your career.
Professional Healthcare Organizations to Consider?
To find additional listings of professional organizations that may expand and improve your knowledge and networking within your chosen field of Healthcare Administration, you can also check out this page of links.
Regardless of which professional organization interests you, it is likely that you will find valuable resources, as well as connections with others that are interested in healthcare, management and improvement if you decide to join. If you are a student who is looking to get a leg up before even graduating from a Healthcare Administration degree program, you may find this is just the extracurricular option for you. You can also contact the school where you are attending to determine if there are any student groups dedicated to your field.
To learn more about Healthcare Administration, and to find a degree program that meets your needs, please visit our program pages and request information from our featured schools. We welcome your feedback, questions and comments, and wish you happy networking as you take steps to expand your education and your career.