With healthcare evolving and becoming more widely available to people all over the United States, medical institutions have become more complex to adjust to increasing patient needs. Alabama healthcare administration degree programs give you a full introduction to the demands of this field and help you develop the skills needed to guide daily operations.
For an exciting career in healthcare administration request info from Alabama schools below.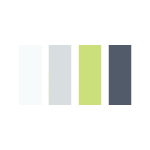 Requirements for Health Administration Programs in Alabama
As an Associate's degree student, you can simultaneously build a solid general base of knowledge and a set of skills that relate directly to healthcare management. Since these programs are intended for high school graduates, you may find that admissions requirements aren't overly demanding.
To graduate with an Associate's degree in health administration, you must earn at least 60 credits. It's important to check the specific requirements of your school, as some schools require more than 60 credits. However, graduation requirements rarely exceed 70 credits. About half of your credits should come from general education courses in subjects like mathematics, history, and science. The other half are required only for healthcare administration students.
Healthcare Administration Course Options
Medical Office Management
Medical Terminology
Principles of Healthcare Management
Health Records Management
Medical Coding
Business Accounting
Most of these courses build your skills in the classroom. To thrive in the workplace, however, you'll need to know how to apply theory to workplace situations. Some healthcare administration programs require the completion of an internship. Other programs simply recommend it. This is a particularly valuable experience if you are new to the field of healthcare, as it gives you the chance to start getting local contacts in the medical industry.
Busy students often benefit from the option of earning an online Associate's in healthcare admin degree. With an online program, you may enjoy more flexibility in your day-to-day scheduling, making it easier to meet family and work obligations.
You may be able to earn your degree in as little as two years, so why not learn more now? With the list of schools below, find options that suit you and contact them for more information.
Paying for School in Alabama
With the wide range of financial aid programs available at the school, state, and federal levels, you may put a significant dent in your school expenses by planning ahead. Alabama students may have access to scholarships through several local organizations.
Baptist Health has an established scholarship program that provides grants to Alabama students who plan on working in healthcare after graduation. East Alabama Medical Center is another local employer that funds scholarships for healthcare students. Through Jackson Hospital, students can apply for $1,000 scholarships. This institution awards merit-based and need-based scholarships.
Healthcare Administration Jobs in Alabama
How can you use your healthcare administration degree? There are many positions that can put this degree to use. Medical records and health information technicians are employed at clinics, hospitals, and health insurance agencies. They report an average income of $33,180 per year (Bureau of Labor Statistics target="_blank", 2016). Job openings for health information technicians may increase 18% by 2024 (O*Net, 2016).
Administrative services managers oversee office workers and ensure that daily goals are met. On average, Alabama administrative services managers earn $100,770 per year (BLS, 2016). An 8% boost in job openings may take place between 2014 and 2024 (O*Net, 2016).
You may find it rewarding to work directly with patients who have billing, coding, and scheduling inquiries. Patient representatives earn an average healthcare administration salary of $31,190 per year (BLS, 2016). Demand for patient representatives may jump 13% by 2024 (O*Net, 2016).
Alabama is home to several organizations that serve as professional resources for healthcare administrators. You may attend training events or network with high-level managers through the Alabama Medical Group Management Association or the Alabama Association of Health Information Management.
Current Issues in Alabama Healthcare
As an aspiring healthcare administration professional, it's essential to stay up-to-date on Alabama healthcare issues. They often heavily influence your priorities and duties as a health professional. Alabama legislators recently tackled the issue of a significant shortage in the Medicaid budget, a problem that they predict could leave children, elderly residents, and low-income adults without healthcare (Modern Healthcare, 2016).
Administrators advocate for their patients and medical professionals to ensure that Alabama residents do not go without care. One proposed solution involved using lottery funding to cover the Medicaid shortfall (Healthcare Dive, 2016).
At top healthcare administration schools, learn about healthcare theory, management skills, and Alabama healthcare law. Take the first step to a new career path by contacting health administration schools today.
Top Health Administration Schools
{{ school.SchoolName }}
See more programs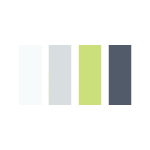 Additional Health Administration Schools in Alabama