Associate Degrees in Healthcare Administration in Arizona
Arizona is home to hundreds of hospitals, public clinics, and private clinics that meet the widespread healthcare needs of the population. Whether you have worked in healthcare before or you are just starting to learn about the opportunities in this field, administration is one way to contribute to Arizona healthcare and strengthen the industry.
Associate's-level health administration graduates may work with patients to understand coding and billing issues, communicate with insurance companies, manage small teams of healthcare providers, and act on orders from facility managers.
Are you ready to learn how to become a healthcare administrator?
Explore degree options by contacting healthcare administration schools in Arizona now.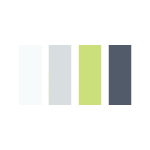 Requirements for Health Administration Programs in Arizona
Earning an Associate's degree prepares you for the responsibilities of entry-level healthcare managers and helps you develop your general knowledge in core fields like physical sciences, social sciences, and mathematics. While comparing Arizona schools, you may find that school requirements differ slightly throughout the state.
At a minimum, an Associate's degree program must include 60 credits of coursework. Some schools, particularly those that have internship requirements, require between 60 and 70 credits. This works out to two years of full-time education.
Admissions requirements for Associate's degree programs tend to be fairly relaxed, since these programs are meant to be accessible to new high school graduates and adults who haven't been in a classroom in years. You may need to meet a minimum GPA requirement and provide references from previous instructors or employers.
To get a feel for each school you're considering, look into its curriculum. A school's curriculum is determined by its learning outcomes and goals, which tell students what they must accomplish by the time they graduate.
Courses Offered in Health Administration Programs
Ethics in Healthcare
Healthcare Delivery Systems
Medical Terminology
Concepts in Healthcare Organizations
Fundamentals of Healthcare Reimbursement
Healthcare Management Fundamentals
In addition to lecture courses that look at healthcare and law, you may want to get some practical experience before you graduate. Schools that require an internship can help you get good employment references and learn about local employment opportunities in this industry. Even if your school does not require an internship, consider taking advantage of an internship opportunity to prepare for the future of your career.
A good education is key to thriving in the field of healthcare. Discover online and in-person degree options by contacting accredited healthcare administration programs below.
Paying for School in Arizona
Upon being accepted to a healthcare administration program, you may start the process of applying for financial aid. Through your school, you can fill out the FAFSA and find out what federal aid you qualify for. Many schools have dedicated scholarship programs for healthcare students, so you can apply for school-specific grants as well.
Throughout Arizona, healthcare employers offer grants and scholarships to local students and employees. If you work for a healthcare facility, you may have even more options to consider. One local employer that offers healthcare scholarships is Northern Arizona Healthcare. You can also join the Arizona Health Care Foundation and apply for their student member scholarships.
Healthcare Administration Jobs in Arizona
As you get ready to graduate, you should be familiar with the employment options in this field. The vast majority of medical institutions hire managerial staff, including most nursing homes, hospitals, clinics, and surgical centers. If you know which setting you would like to work in, consider getting experience in that setting in an internship or practicum.
Salaries vary a lot, based on geographic location, job title, and amount of experience. Health information technicians earn an average salary of $41,630 per year in Arizona (Bureau of Labor Statistics, 2016). The Bureau of Labor Statistics reports that administrative services managers have an average salary of $91,460 annually (2016). Currently, the mean healthcare administration salary for a patient representative is $31,900 (BLS, 2016).
Current Issues in Arizona Healthcare
Healthcare news indicates that massive change is occurring all over the country. One trend taking hold in Arizona is micro hospitals (Fierce Healthcare, 2016). Experts indicate that this trend is a financial savior for Arizona, and even better, it reduces the overall strain on healthcare systems and makes care more accessible for patients.
Many large healthcare providers and healthcare insurance companies are expanding in Arizona, including Centene (Healthcare Dive, 2016). This growth may encourage continued job expansion in Arizona as facilities strive to keep up with patient demand.
If you want to use your natural leadership skills to improve the healthcare industry, browse the list of Arizona healthcare administration degree programs below and contact local schools.
Top Health Administration Schools
{{ school.SchoolName }}
See more programs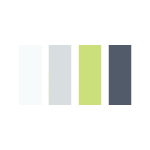 Additional Health Administration Schools in Arizona
Arizona
Health Care Administration
Associate of Science - Health Care Administration

(online)