Associate Degrees in Healthcare Administration in Arkansas
What does a healthcare institution need to run successfully? Of course, it needs healthcare practitioners and support staff, including doctors, nurse practitioners, nurses, and medical assistants. However, management is one of the most essential components of any medical facility in Arkansas.
Leadership of specific teams, entire departments, and entire facilities ensures that standards are met, laws are followed, and money is used efficiently. By furthering your education with a health administration degree, you may be ready to take on management and administrative jobs in your community.
Find out which schools in Arkansas offer Associate's in healthcare administration degrees with our list of programs below.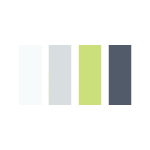 Requirements for Health Administration Programs in Arkansas
Associate's degree programs are offered at community colleges and technical schools throughout Arkansas, giving you the chance to compare schools and programs in your community. However, you may also consider online healthcare administration Associate's degrees and schools.
Online programs are convenient for working students who may not have the freedom to attend class at the same time every week. By attending online lectures, completing course readings, and communicating with other students on class forums, you may get the same educational experience as an in-person student.
Whether you decide to complete an online Associate's degree or a conventional degree, plan on earning no fewer than 60 credits to graduate. About 30 credits are used to meet your general education requirements, while the others are devoted to the field of healthcare administration. Instructors introduce you to various aspects of this industry, including insurance and coding, law, facility oversight, staff management, and statistics.
Courses for Health Administration Students
Medical Terminology for Health Sciences
Healthcare Legal Issues
Electronic Health Records
Procedure Coding
Healthcare Statistics
Quality and Performance Improvement
Anatomy and Physiology
By the time you reach the end of your degree program, you should feel confident about your ability to work in healthcare facilities throughout Arkansas. Many schools prepare you by offering practical and internship courses. Devoting one semester to an internship can pay off in terms of professional connections and practical experience.
There are many Arkansas healthcare administration Associate's degree programs that may help you reach your career goals. Get in touch with admissions professionals now by contacting schools below.
Paying for School in Arkansas
Financial aid is a big part of many students' school decisions. Some programs are based on financial need, while others are based on merit. Need-based programs tend to look at the FAFSA, which figures out how much federal aid you qualify for. Merit-based scholarships look at your academic performance and your overall potential to succeed in healthcare management.
There are quite a few professional organizations that represent healthcare professionals, and you may consider joining one or more of these organizations as a student. Not only can you learn from current healthcare leaders, you can apply for student member scholarships. The Arkansas Public Health Association and the Arkansas Health Information Management Association are two of the largest associations in the state.
Healthcare Administration Jobs in Arkansas
An Associate's degree may pave the way for you to apply for entry-level health management careers. If you enjoy coding and working with insurance, you may look for work as a health information technician. The average salary for an Arkansas health information technician is $33,610 per year (Bureau of Labor Statistics, 2016). Demand may increase 17% by the year 2024 (O*Net, 2016).
Those with previous office experience or managerial experience may thrive as administrative services managers. According to the Bureau of Labor Statistics, these professionals earn an average of $80,470 annually (2016). A 12% boost in job openings may be seen by the year 2024 (O*Net, 2016).
Patient representatives work directly with patients to resolve issues. The average healthcare administration salary in Arkansas is $30,570 per year (BLS, 2016). Between 2014 and 2024, job openings may swell 13% (O*Net, 2016).
Current Issues in Arkansas Healthcare
By earning your health administration degree, you may enjoy the opportunity to tackle Arkansas healthcare challenges head-on. Arkansas, like many other Midwestern states, is struggling with a shortage of care providers. In this state, there is a particular shortage of psychiatric healthcare providers (NWA, 2016). Health administrators may develop programs to attract care providers, retain care providers, and ensure that patients do not have excessive wait times for care.
Arkansas legislation supports the expansion of healthcare. A 2016 law relaxed telemedicine restrictions, permitting many institutions to expand their telemedicine services and effectively serve more patients (Mondaq, 2016).
If a career in healthcare is in your future, education is the first step. Compare accredited Associate's healthcare administration programs in Arkansas below to find a program that fits your needs.
Top Health Administration Schools
{{ school.SchoolName }}
See more programs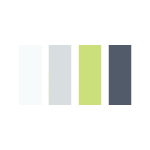 Additional Health Administration Schools in Arkansas
Arkansas
Grad Certificate in Health Care Management