Associate Degrees in Healthcare Administration in California
Healthcare throughout the United States has been heavily affected by recent legislation and changes in standards, but California may well be one of the most affected states in the country. With its large size and diverse population, California needs its healthcare system to meet many different standards on a fairly limited budget.
As a health administration professional, you can have a positive influence on this industry by working for specific departments and institutions. Keep reading to learn more about earning an Associate of Science in healthcare administration, and then use the list of schools below to contact programs that catch your eye.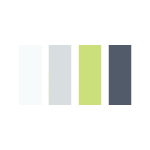 Requirements for Health Administration Programs in California
Due to California's size, there are many technical schools and community colleges that have health administration programs. Requirements and classes vary from school to school, so it's worth your time to compare multiple schools and find those that fit your career goals.
As far as in-person healthcare management programs in California go, you can plan on earning between 60 and 70 credits in a combination of classroom courses, practicum courses, and internship classes. A program should balance practical work experience with theory to ensure that you graduate feeling confident and ready to work in California healthcare. Depending on your location, you may complete practicum hours at nursing homes, hospitals, health insurance agencies, or clinics.
If you want to earn an online Associate in health administration degree in California, there are many choices to consider. This option is beneficial for working students who do not have much control over their work schedule. It is also optimal for parents and those with other family obligations, since it allows you to finish assignments and readings on your schedule.
Work experience is still important for online degree students, so plan on networking and reaching out to local facilities to find internship opportunities.
Your health administration courses should broadly cover every aspect of entry-level management in healthcare. The courses listed below are commonly required at California schools.
Healthcare Administration Course Options
Medical Law and Ethics
Healthcare Management
Healthcare Finance
Business Communication
Healthcare Systems
Human Resources Management
Now that you know what it takes to get started in health administration, take the first step. Request information from healthcare administration schools in California to learn more.
Paying for School in California
You can start applying for financial aid as soon as you get accepted to a health administration school. Many experts recommend starting with the FAFSA, since this may allow you to find federal grants that do not have to be repaid. You can also reach out to your school's financial aid department to find out what school-specific scholarships they offer.
State government grants and local scholarships can round out your financial aid options. The Health Professions Education Foundation is a California government agency that awards scholarships to healthcare students who plan on working in California after graduation. The California Health Information Association has scholarships for selected student members.
Healthcare Administration Jobs in California
Throughout your career, you may explore many different healthcare jobs in California. In general, the job outlook is bright for this industry. By the year 2024, job openings for medical records technicians may see a 20% boost (O*Net, 2016). O*Net anticipates a 15% increase in job openings for administrative services managers and patient representatives in California during this time frame (2016).
Salaries vary across California and between employers. On average, health information technicians earn $48,590 per year (Bureau of Labor Statistics, 2016). The mean healthcare administration salary in California for an administrative services manager is $100,610 per year (BLS, 2016). Patient representatives report an average annual salary of $40,160 (BLS, 2016).
Current Issues in California Healthcare
When you study health administration, you get an inner look at the health industry and how it affects California residents, care providers, and businesses. With the management skills you gain in your program, you may be able to respond quickly to changes and help health institutions navigate them smoothly.
Institutions are being encouraged to be aware of their spending in light of recent news. A statewide study indicates that 71% of California healthcare is paid for with taxes and public funds (Insurance News Net, 2016). This number is far larger than what was previously estimated.
Although the need for healthcare is significant in all parts of California, it is growing very rapidly in rural areas. California Healthline reports that state legislators have proposed legislation that would make it easier for rural patients receive care and attract care providers to rural areas (2016).
The healthcare industry is likely to continue growing as more and more California residents benefit from new legislation. Get involved in this field now by contacting health administration programs in California.
Top Health Administration Schools
{{ school.SchoolName }}
See more programs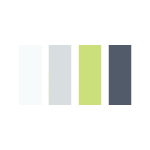 Additional Health Administration Schools in California
California
Certificate in Health Administration

(online)

MBA - Health Administration

(online)